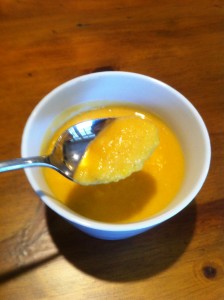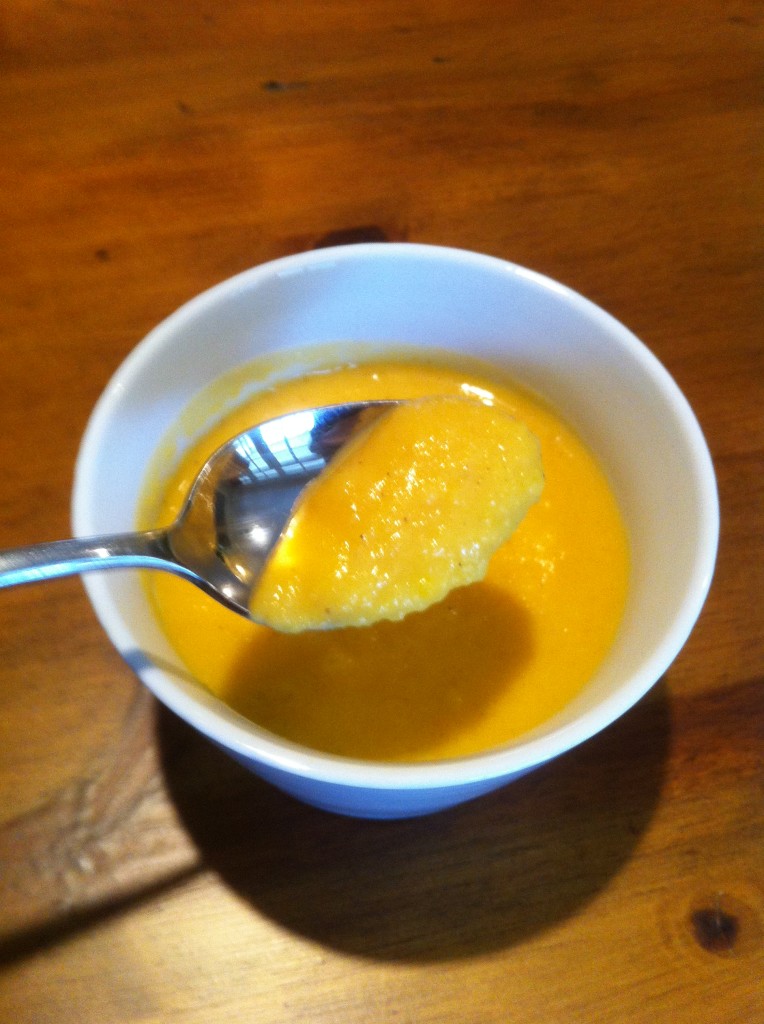 This was my December menu for the retirees at my church in Atlanta. I have a great deal of fun and I adore the wonderful attention I receive (I'm always looking for 'atagirls'). However, the main reason I do this is to provide a nice warm meal for our greatest generation. I love these folks and if they leave with a satisfied belly, then I feel that I did my part.
On this cold day, I had decided on Butternut Squash Soup and an open-faced grilled cheese with arugula, tomato and fig preserves. This serves 50 easily.
Difficulty Level: Moderate
Time: 2-3 hours for 50 people but about an hour if just making for 4-6 people.
Ingredients:
Butternut Squash Soup
8 – 2 to 3lb whole butternut squash
5 – 32oz cartons of the chicken broth – reduced sodium
4 onions, rough chopped
4 apples, peeled (I used McIntosh but most any kind will do)
1 1/2 qt half and half cream
Salt to taste
2T Cinnamon
2T Nutmeg
2T Powdered Ginger
Open Faced Fancy Grilled Cheese
30 small, sandwich sized ciabatta loaves sliced in half lengthwise
2 sticks butter, melted
14oz Fig Preserves
6lbs Arugula
60 Slices Havarti
60 Slices Cheddar (really any cheese you want for both but I like this combo)
4lbs Campari Tomatoes
Salt to taste on Tomatoes (see Salt Tomatoes in Advance)
Special Tools and Equipment
A really big pot
Several big sheet trays
Immersion Blender – To make the soup, you've got to have an immersion blender! There is just no way I'd work in small batches and pour this hot mixture into a blender or food processor.
Preparation
Preheat oven to 400 degrees. Slice bread for the sandwich. Melt butter and brush on bread. Toast the bread in the oven at 400 degrees for 5 minutes.
Prepare the butternut squash by removing the peel and the seeds from the inside. This is a bit easier said than done. I use a nice, sharp knife. Remove the ends to give yourself a flat end to let the squash rest and then peel carefully.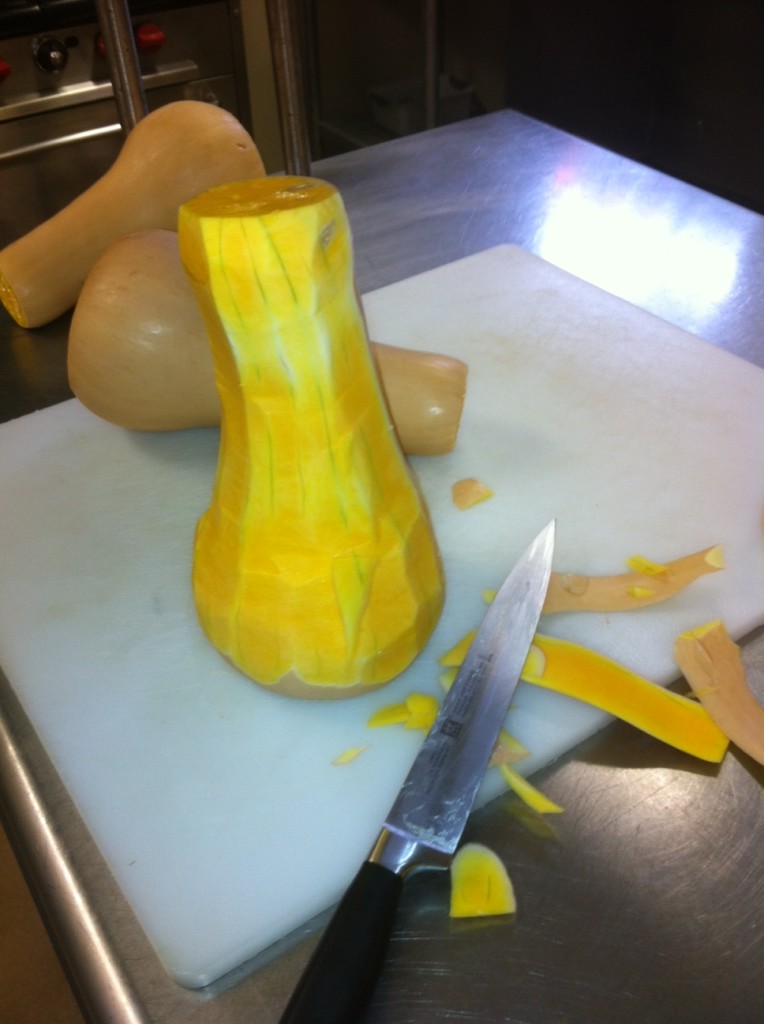 Once complete, split in half lengthwise and remove the seeds with a spoon. Then rough chop the squash into like-sized pieces (about 1 inch cubes) and place on baking sheet. Peel and quarter the apples (remove core) and add to tray. Peel and quarter the onions and add to tray. When complete with all the squash, onions and apples, put about 1-2 cups of water on each sheet tray and roast in oven at 400 degrees until tender (about 20-30 minutes).
While the squash is in the oven, you can finish preparing the sandwiches. Slice the tomatoes and salt and pepper them. Wash/dry the arugula. Spread fig preserves on bottom of each sandwich. Top each sandwich with arugula, a slice of havarti and a slice of cheddar. Set aside until ready to go into oven.
When squash, apples and onion are all ready, place into large soup pot with chicken stock. Using the immersion blender, blend until smooth. This may take a while to truly get smooth.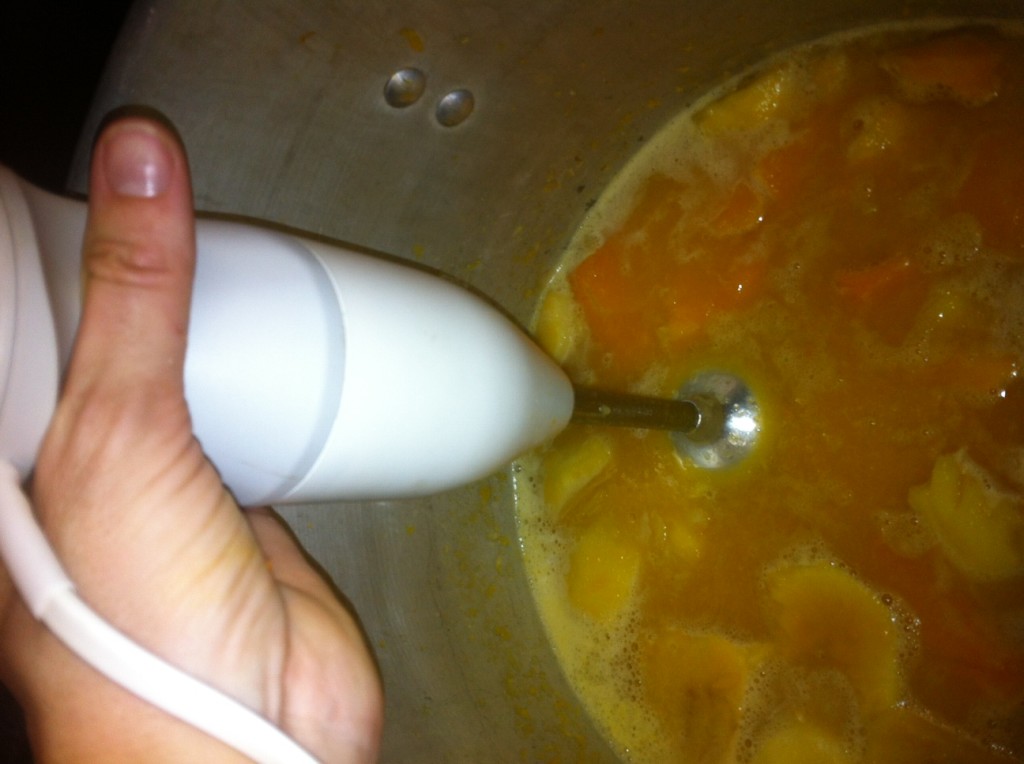 If there are stubborn pieces, remove them. Once smooth, add spices and cream and let the soup simmer. Taste again to make sure you don't want to add more spices.
In the last few minutes before ready to serve, place the sandwiches in the oven and cook until cheese is melted.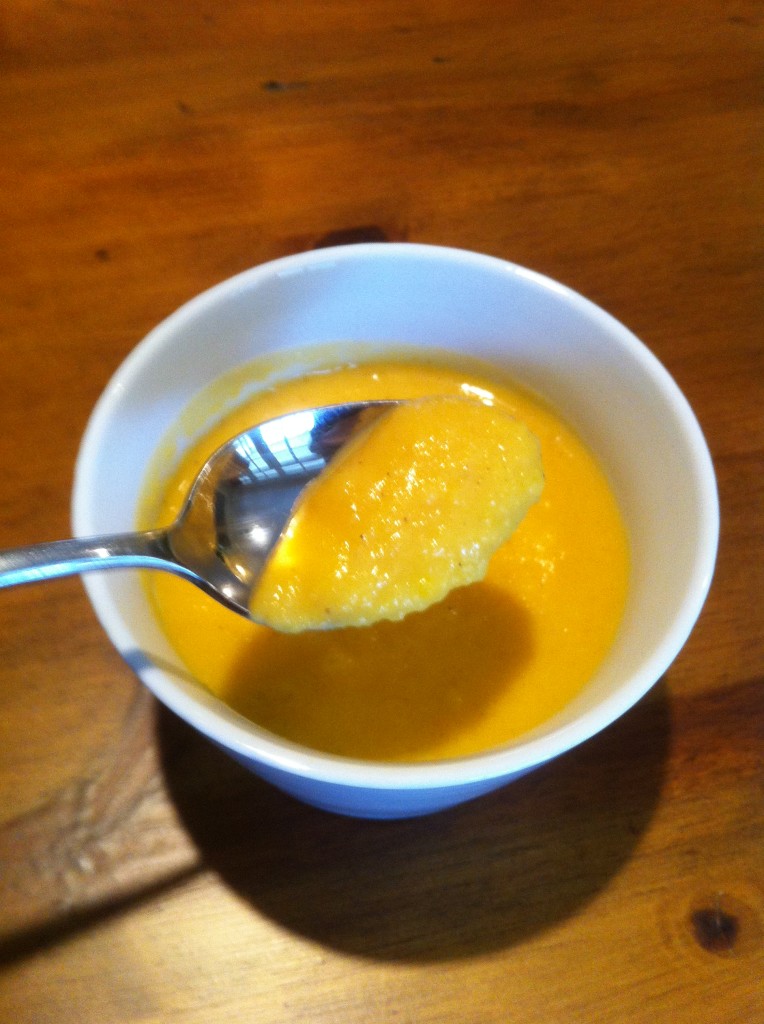 Serve and enjoy!!
Important Tip
Wear gloves (or plastic bags) when cutting the squash. Otherwise you get this weird funk on your hands that is all crusty and awkward. Yuck!