Pick out some great double rib, bone in pork chops at the grocery store. If you don't see some, ask the butcher. Even at a grocery store like Publix, the butcher will happily cut your meat for you.
Start your grill. You'll want to cook these over both direct and indirect heat over charcoal or over high heat and then medium heat on a gas grill.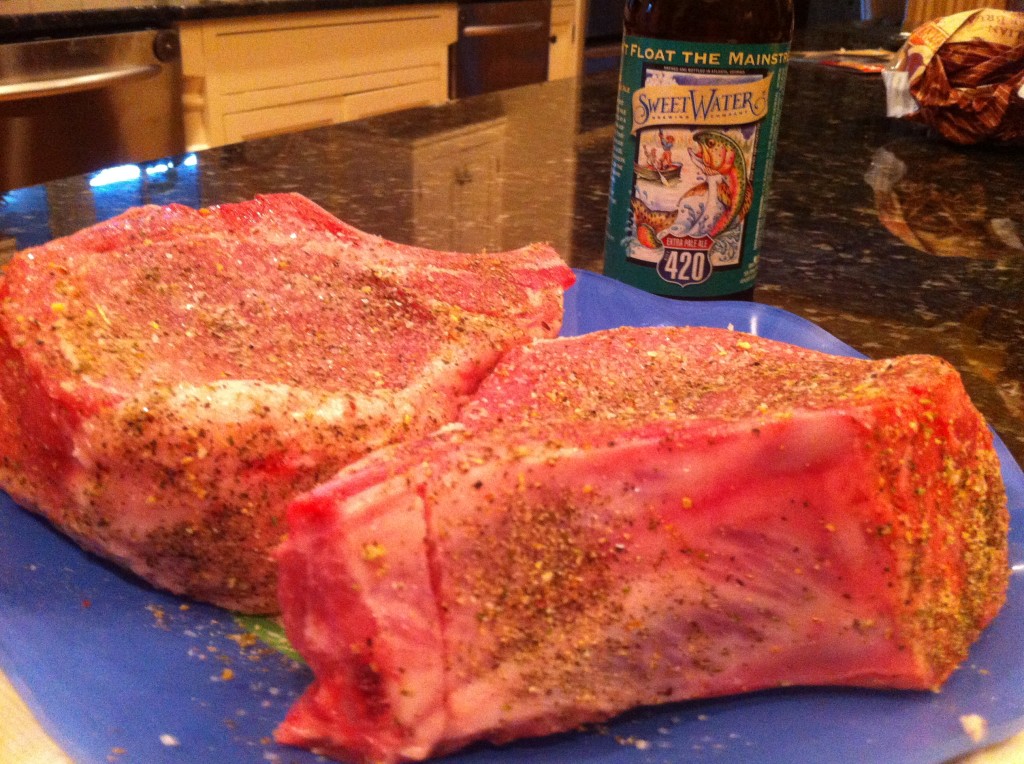 Season the chop with salt, pepper and lemon-herb seasoning. Leave out to get to room temperature while the grill gets hot.
Use your best homemade sauce or use mine. I've been making this sauce for years and it is TREMENDOUS! I adapted from a Williams-Sonoma recipe in their Grilling book. Look for its post soon!
Place chops on grill (direct heat/high heat) for about 2 minutes per side to sear it.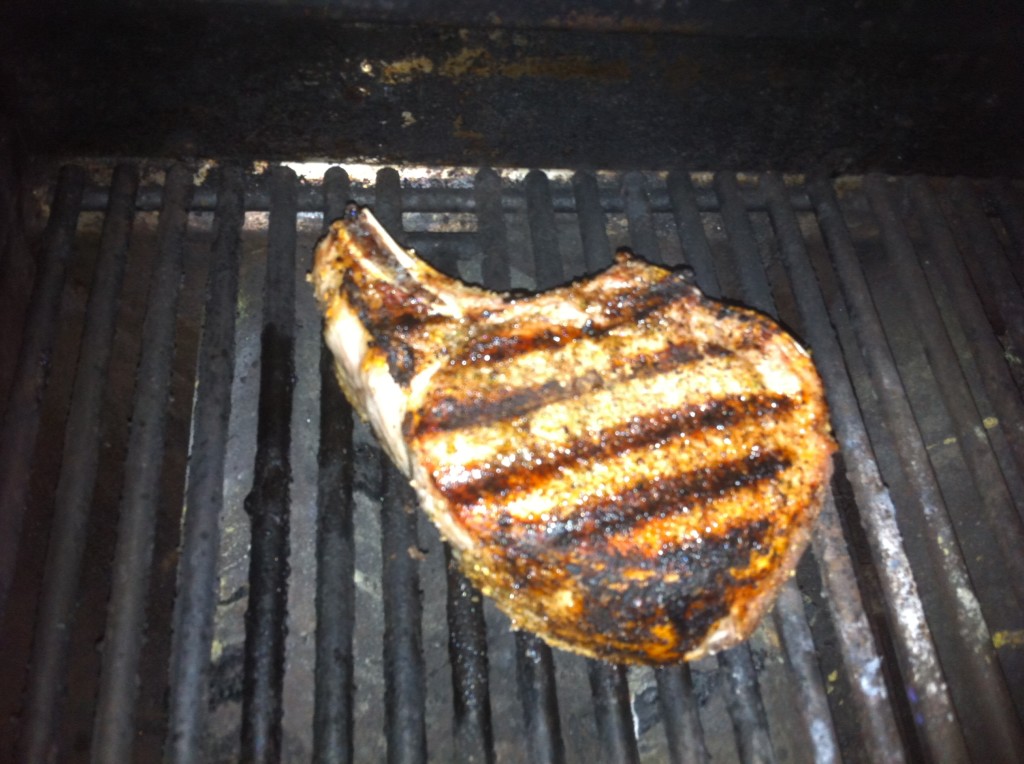 Then move to indirect heat/turn down to medium heat and cook for about 5 more minutes per side (depends a bit on thickness). Add sauce to one side for about 2 minutes, flip and sauce the other side for about 2 minutes. Push on the chop close to the bone with your finger. If it gives as much as the meaty part of your palm, it probably needs a couple of more minutes. You'll want to cook these about medium or until 145 degrees when tested away from the bone.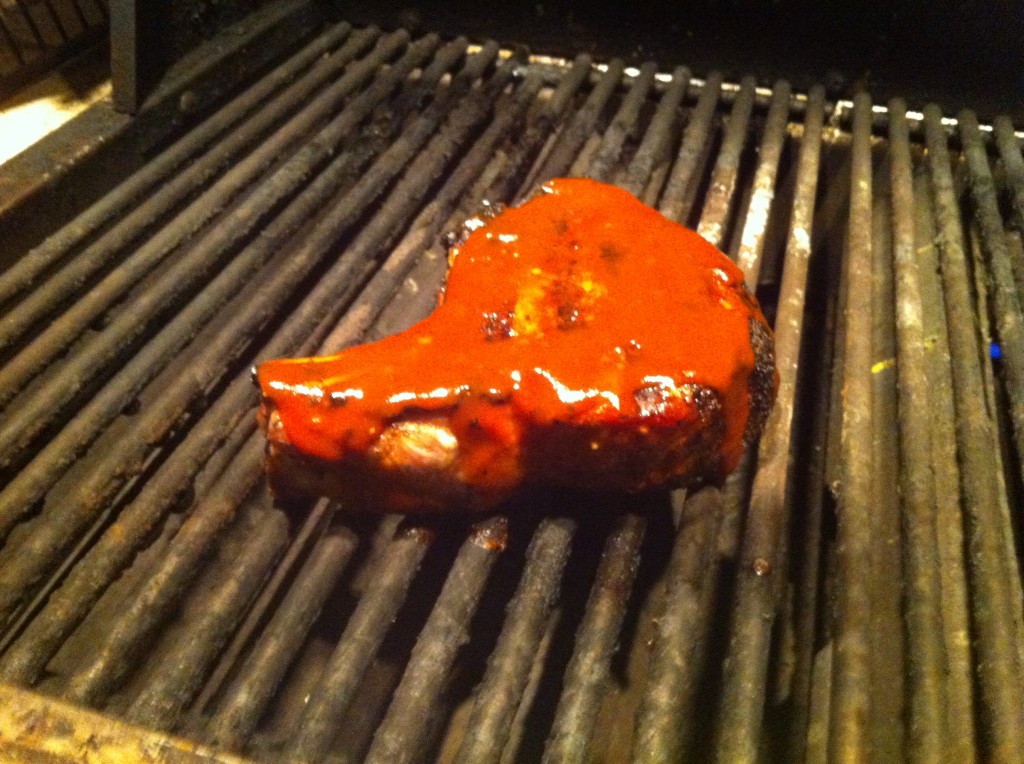 Beer / Wine Pairing
With BBQ, I prefer a nice, hoppy ale. My go to ale is Sweetwater 420 brewed right here in Atlanta. If I'm drinking wine with BBQ, I prefer a nice Syrah (red varietal)