Do you remember Chi Chi's Mexican Restaurant? I had shredded beef tacos for the first time there and they had the BEST fried ice cream. Imagine how excited I was to find "Chi Chi's" label on a Sweet Corn Cake package as I was going down the ethnic food aisle at the grocery store! For all of you Californians, I do believe this is very similar to El Torito's corn cake!!!
All you need to make this is some butter, water, and a can of sweet cream corn. The exact ingredients and directions are on the package. It takes about 5 minutes to prepare and 35-45 minutes to cook! It is a fabulous side dish to any Mexican Fiesta!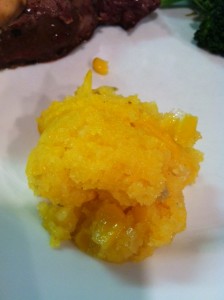 If you can't buy it at your local grocery store, have no fear. Here you go!