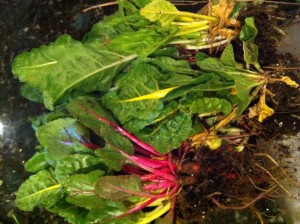 The last of the winter garden! These beautiful rainbow swiss chard plants grew all winter this year since it was so mild.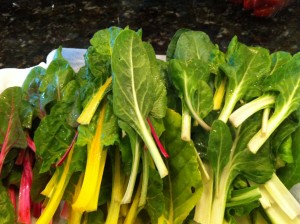 What do you do with Swiss chard?
Well, these are like a lot of nice leafy greens and I cook them all (fresh spinach, kale, Swiss chard, etc.) the same way. Just sauté lightly with a couple of tablespoons of olive oil, a couple of cloves of minced garlic, and a dash of salt and pepper. Sauté until just wilted (only takes a few minutes) and then squeeze a bit of fresh lemon juice on top.