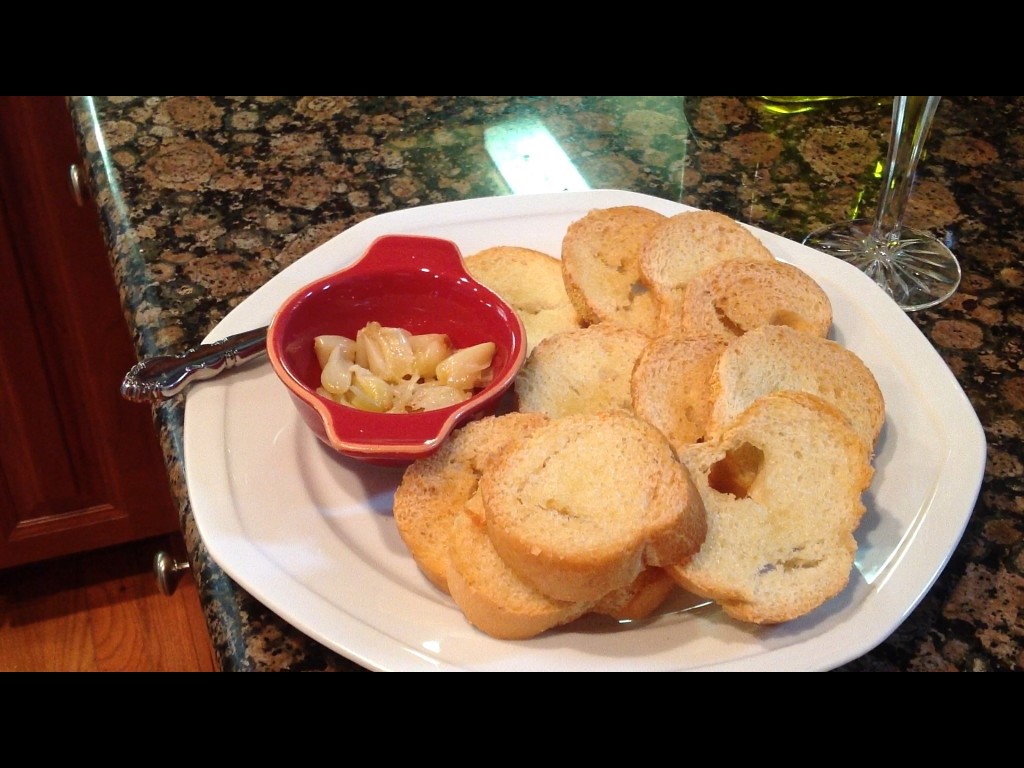 Have you ever been to a restaurant that served delicious roasted garlic and just wished you knew how they did it? Well, wish no further. It really is very easy. But in case you doubt us, we made a fun video on just how to do it. Check it out here.
Here is a step by step, no fail way to roast garlic to perfection every time.
1) Cut off the end, peel away the outer layers and place in ovenproof dish
2) Pour olive oil over the head of garlic and cover with foil
3) Cook for 45 minutes in a 325 Degree oven
4) Squeeze or scoop the garlic out of the cloves
Roasted garlic is good just like it is and served with crostini or French bread. It is also used as a great addition to many everyday recipes such as mashed potatoes, soups, and salad dressings.