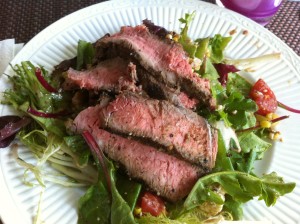 I had leftover steak from my BBQ Tri tip and decided to make a yummy salad with the leftovers. Now, there is no recipe needed for a good salad. Just look in your fridge and see what you have. On this occasion, I found:
2 ears of corn I had cooked the night before
Tomatoes – which I salted in advance
Pickled banana peppers
Feta cheese
Snow peas, I just prepared these and cut up raw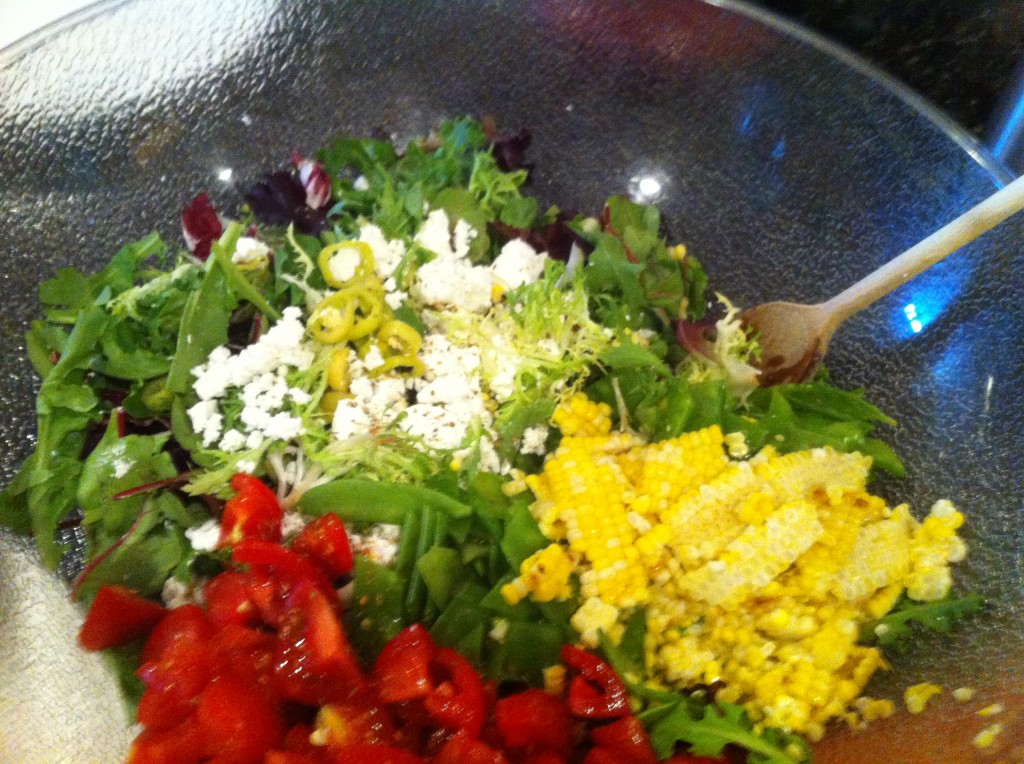 I made a quick balsamic vinaigrette (equal drizzles of olive oil and balsamic, salt, pepper, garlic powder, oregano)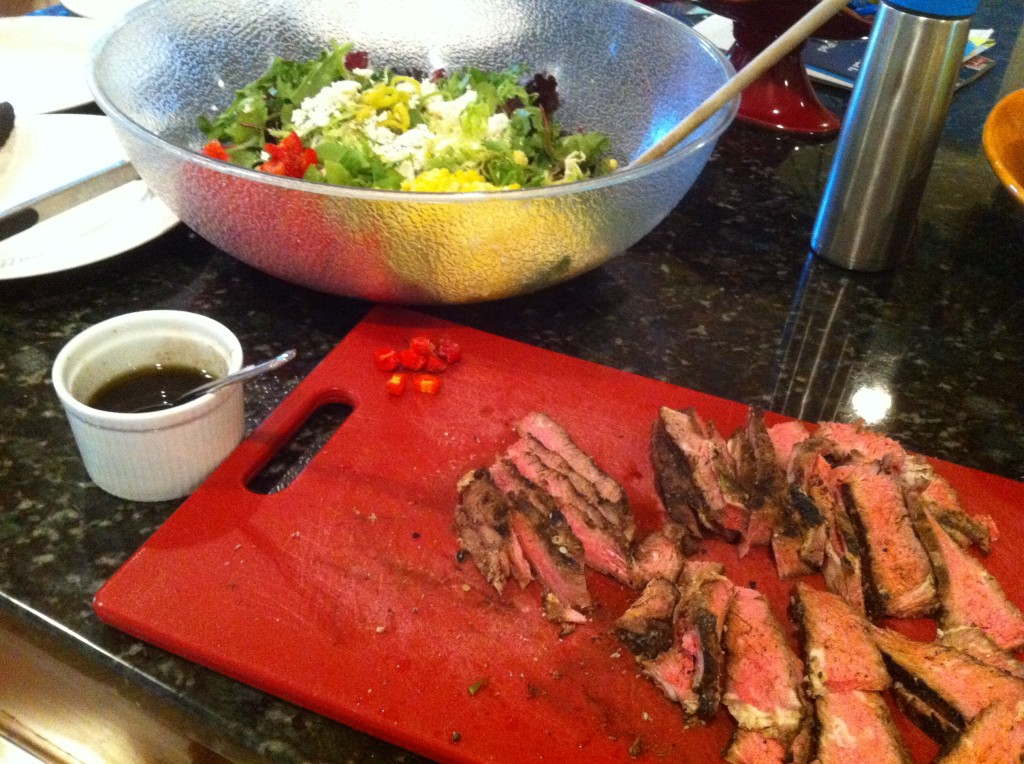 Tossed, topped with the sliced steak and served.
This would work with any leftover meat of course but leftover steak salad is my favorite!