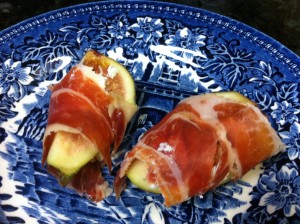 Figs are an underutilized fruit. When they are in season, my warehouse store (Costco) sells them in 2lb packages. They are so good and there are so many ways to eat them. We have a fig recipe for a bacon wrapped fig that we put on the grill already on McNack's. However, this is a great, quick to put together, yet elegant appetizer for your guests.
It looks and tastes exotic but it really is no big deal (but your guests don't have to know that 😉
Just quarter a fresh fig. Then take a piece of cured meat like prosciutto, Serrano, etc. Put a dollop of Boursin cheese on the middle of the ham and a small dollop on one end.

Place the 1/4 fig on the dollop in the middle. Wrap the side of ham without the cheese around the fig. Then wrap the other side. The 2nd dollop of cheese will act as glue.
Just serve like that, cold, nothing else to be done. Delicious little bite of yumminess right there!!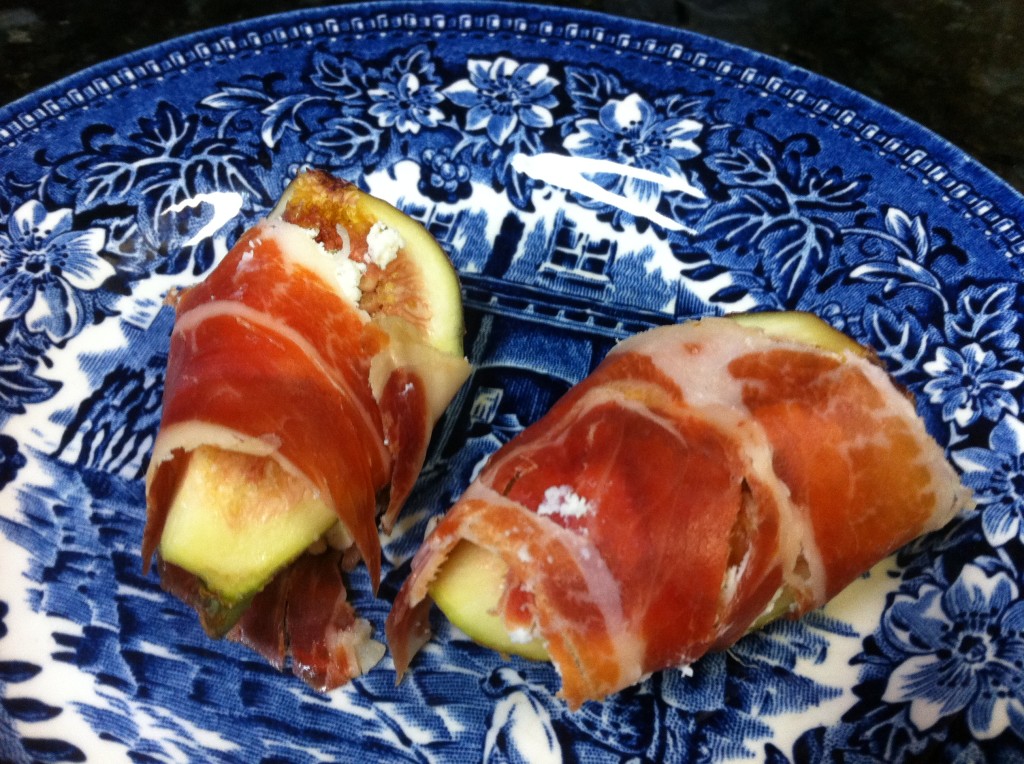 We also had a McNack's follower suggest stuffing them with blue cheese or gorgonzola.  That would be great too!