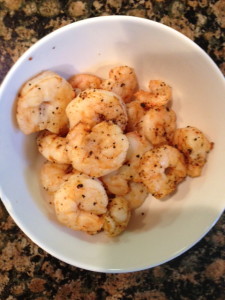 Grilled meat with seasoning salt is one of the easiest things you can make for dinner. However, how the dish tastes all depends on what seasoning salt you use! I found this new one called Slavo Salt. It is absolutely fabulous and can be used on anything. I tried it for the first time simply on grilled shrimp and chicken. It was a hit with everyone from my kids to my in-laws. If you would like more recipes using Slavo Salt, or would like a free sample, visit their website at www.slavosalt.com.
Level of Difficulty: Easy
Time Required: Prep Time – 5 min; Grill Time – 15 min
Ingredients:
Slavo Salt
Olive oil
Shrimp (4 per person)
Boneless chicken breasts (1 per person)
Special Equipment and Other Items Needed:
Grill
Preparing Grilled Meat with Seasoning Salt:
Preheat grill to medium-high heat. Wash and clean (devein) your shrimp (or if you are like me, simply make sure the shrimp is adequately defrosted, drained, and patted dry). Toss shrimp in just a bit of olive oil. Add Slavo Salt and mix well. The amount of salt you use is a matter or preference. Depending on the size of your shrimp, you can skewer them, put them directly on the grill or put them on a grill pan.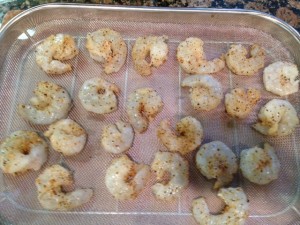 Prepare your chicken breasts by adding your desired amount of Slavo Salt. Put the shrimp and chicken on the grill. Cook about 5 minutes per side. Remember, the amount of time you grill your meat will depend on its  thickness. Once the meat is done, let it rest for at least 5 minutes.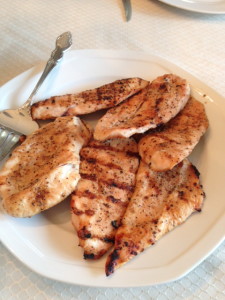 Variations:
Try using Slavo Salt on pork, steak, or even hamburgers! The possibilities are endless!

Got Leftovers?:
If you happen to have leftover meat, use it the next day on a salad!