Peaches are still in season for just a bit longer! They seem extra good this year. Perhaps it is because I've had a few chances to grab some straight off the farms in South Carolina on my way back home.
At a peach stand on my way home from my mother's house in NC, I saw this sign.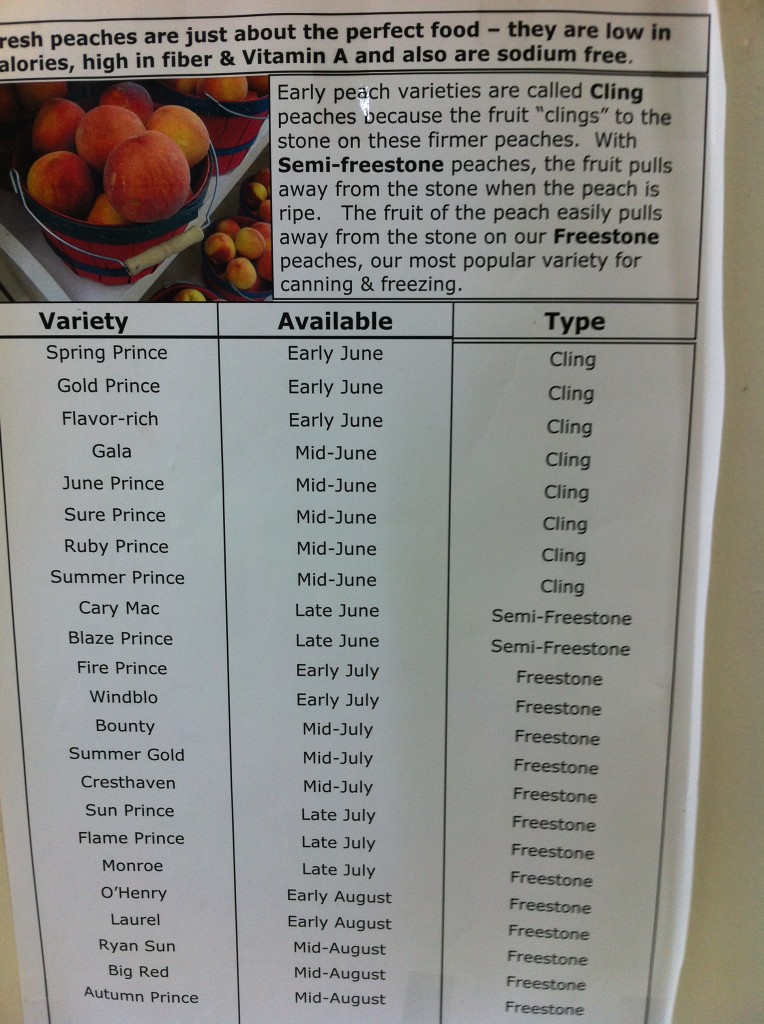 It is funny how with our grocery stores and year round access to so many fruits and vegetables we forget there is not just one variety of each. There are actually a ton of different varieties of peaches. If I had asked you, you probably would have said just 1 or maybe 2 if you remembered white peaches. This summer I picked up Cresthaven in July and O'Henry in August. Both were delicious! At my local grocery store, they don't say what the variety is.
The peach varieties don't vary tons in flavor, but they do vary some in color and texture. The biggest difference is the peaches in the early part of the season are not 'cling-free'. No, I'm not talking about your favorite dryer sheet!!. I'm referring to how easy the pit comes out of the peach.
Those early season peaches are hard to remove the stone, no matter how many times you watch our cute video on how to do it! But you can always watch it again!