Kale is all the craze these days! You hardly ever heard anyone eating it just a few years back. It was that green thing restaurants put on your plate to make it 'pretty'. Well, not any more. Now that everyone knows it is another superfood, everyone wants to eat it.
There are so many ways to cook it but this sautéed kale with fresh coconut has got to be in the top few. This sautéed kale with fresh coconut is yet another great recipe idea Denise and I received from our time with Asha Gomez, chef/owner at Cardamom Hill restaurant in Atlanta. Before you say, "no way, not going to eat it, I hate coconut," you may just have to try it. The key is FRESH coconut…. not dried, processed, sweetened, or whatever else is done with coconut.
Trust me, I'm no coconut fan but this is really good!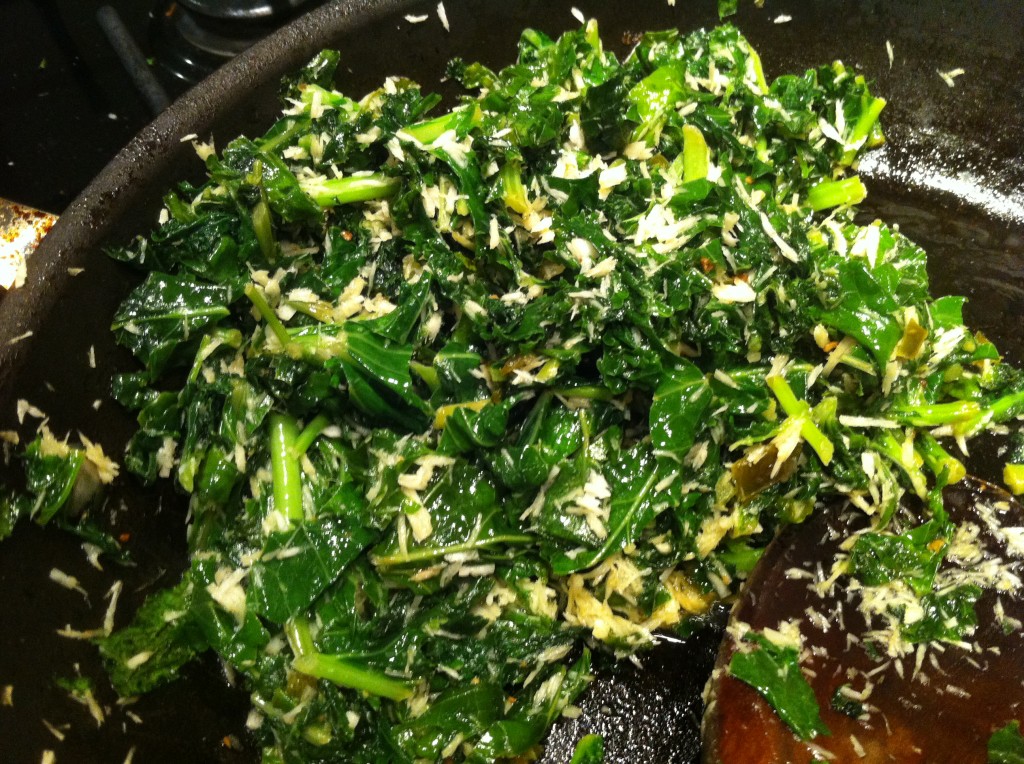 Level of Difficulty: Easy Time Required: Prep Time – 5min; Cook Time – 10min
Ingredients:
4T coconut oil (I found this in my local grocer in the oil section, you may have to go to a speciality food store to get it. It's thick.)
1 green chili, diced
2 cloves garlic, coarse chop
1t mustard seeds
1lb kale
3-4ozs fresh coconut (found in freezer section), defrosted
salt and pepper to taste
Special Equipment and Other Items Needed:
Coconut oil (no shortage of brands on Amazon to choose from)
Preparing sautéed kale with fresh coconut:
Place coconut oil in large skillet over medium high heat. Add the diced peppers and garlic and give a quick stir. Add the kale and stir. It will reduce down quickly. If your skillet cannot hold all the kale at one time, you can add the next bit after the first batch has reduced. Reduce heat to medium. Once that is reduced, add the fresh coconut and stir. Season with salt and pepper as needed. Serve immediately.
Important Tips:
FRESH coconut is the only way to go and sautéing it in the coconut oil is great. The coconut flavor is very subtle, not at all what you think of when you think about the coconut flavor you are probably used to.
Variations:
If not kale, any dark leafy green will work just as well.
Here is a link to the coriander spiced chicken we served with this too. Delicious. http://mcnackskitchen.com/2013/07/11/roasted-chicken-coriander/