So, I know I've mentioned I love seafood at least once or twice, but scallops are one of those items that one bad dish can ruin them for you. I really did not like scallops for a long, long time because of that.
But, then a few years ago, at a local Atlanta restaurant called Canoe, I tried some they had. They were diver scallops and were pan seared and served on a bed of fresh greens. Once I understood how fresh and special diver scallops were and knowing I had never had a bad meal at this restaurant, I decided to try them. I'm glad I did as they were delicious and they opened my mind to eating scallops again.
If you want to make these at home, they are SUPER easy. Just get fresh scallops and make them as described below.
Level of Difficulty: Easy Time Required: Prep Time – 5 min; Cook Time – 3 min
Ingredients:
Scallops (however many you want. I served these on the side of a small piece of fish so I just cooked 3 scallops per person)
2-3T butter, unsalted
2T olive oil
Salt and pepper
Preparing Seared Scallops:
Rinse your scallops and then pat dry. It is critical that you get your scallops dry or they won't sear. Place the butter and olive oil in skillet (I used cast iron) on high heat. Sprinkle salt and pepper on the scallops.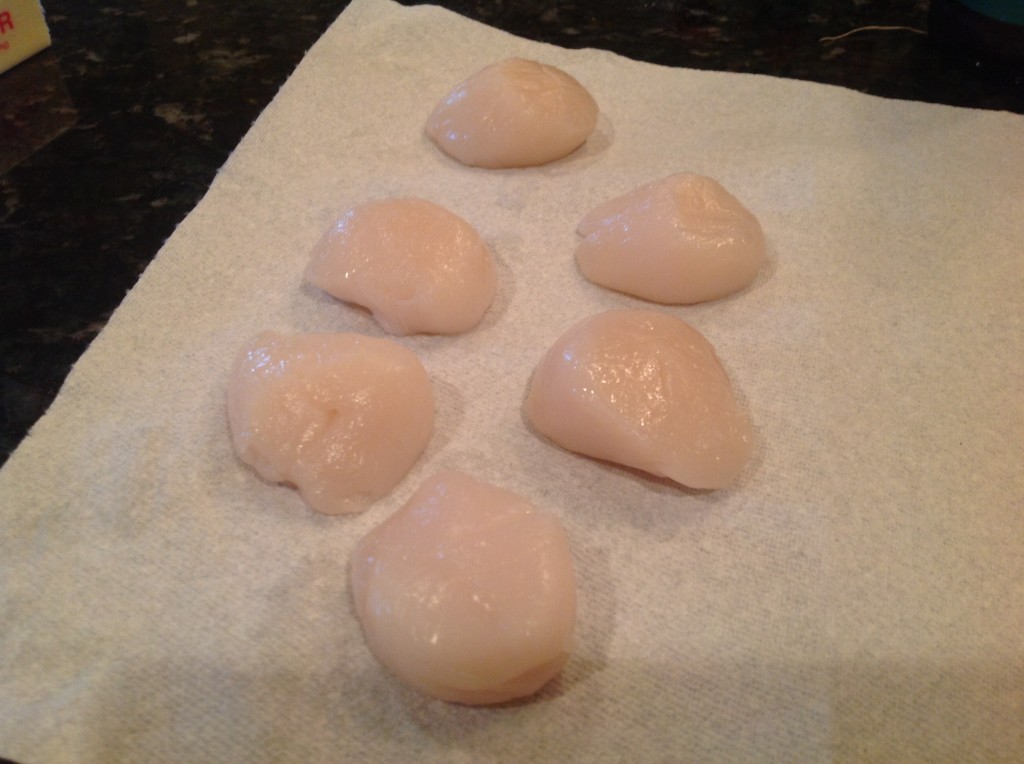 When the pan starts to smoke, add the scallops (be careful not to spatter). Cook about 1 1/2 minutes per side and no more than 2 minutes per side. You'll get a nice sear on the scallops. Serve immediately.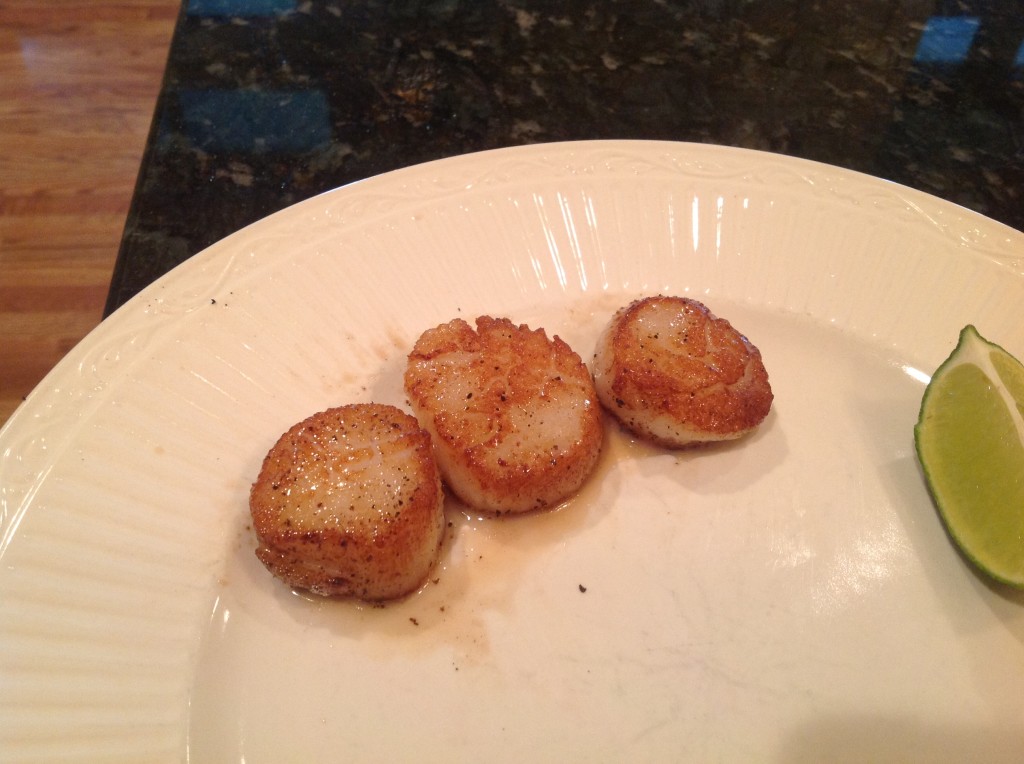 Important Tips:
Don't overcook!
Make sure the pan is smoking hot.
Meal Ideas:
Shown here with fish in paper and braised white beans with thyme and tomatoes.