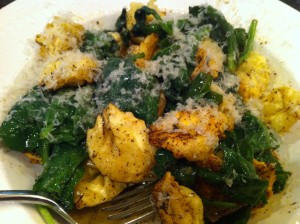 My kids love pasta but my hubby is not a big fan. So, when he is out of town, I try to cook it for the kiddos. Well, now they love different types of pasta. Ugghh!! So, being the most awesome Mom in the world (ha), I try to accommodate their varying tastes. The little one likes marinara while the 10 year old likes it sautéed with garlic.
If you are looking for a different way to prepare your basic pasta, try sautéed tortellini next time. It's a winner for adults and kids alike.
Level of Difficulty: Easy Time Required: Prep Time -5 min; Cook Time – 20 min
Ingredients for 4 servings:
16 oz 'fresh' tortellini or ravioli, cooked as directed
1/4 cup olive oil
1 t garlic powder
1 t Slavo Salt
1/4 t oregano
1/2 t dried shallots
1/2 t salt
4 cups fresh spinach (optional, I just added about 2 cups at the last minute to my portion)
freshly grated parmesan cheese
Special Equipment and Other Items Needed:
Microplane for grating cheese
Colander



Preparing sauteed tortellini:
Cook the tortellini or ravioli as directed, drain and set aside. Heat the olive oil, salt mix, garlic, oregano, shallots and salt over medium-high heat.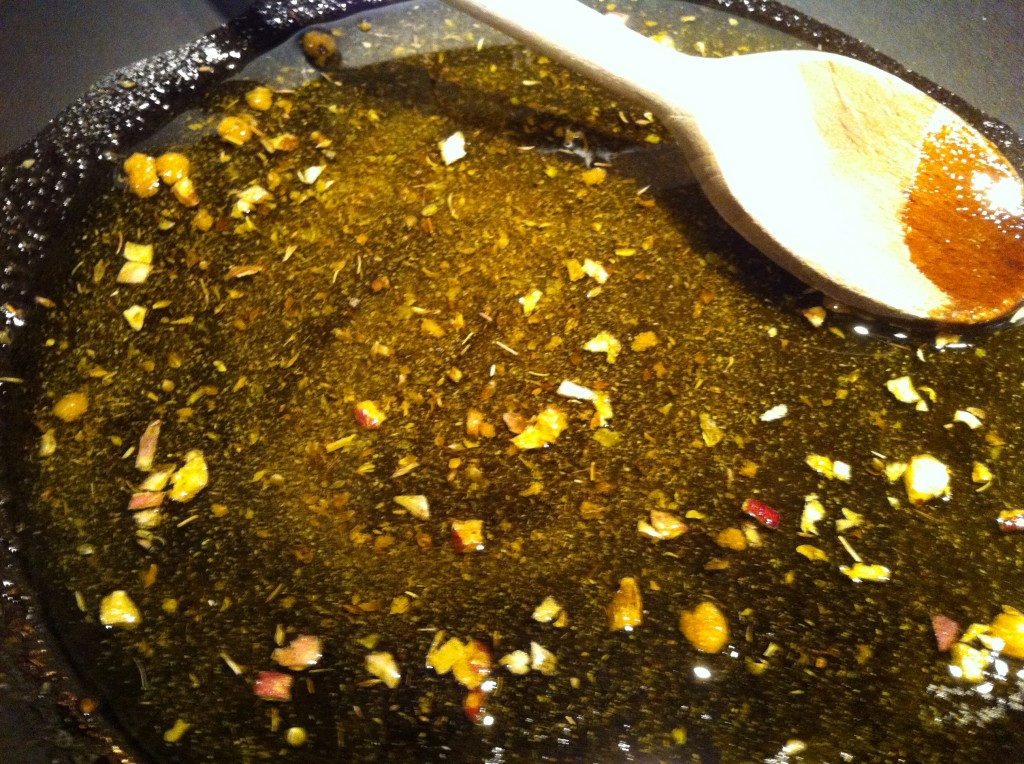 When hot, add the pasta in a single level. Let cook on one side for about 2-3 minutes.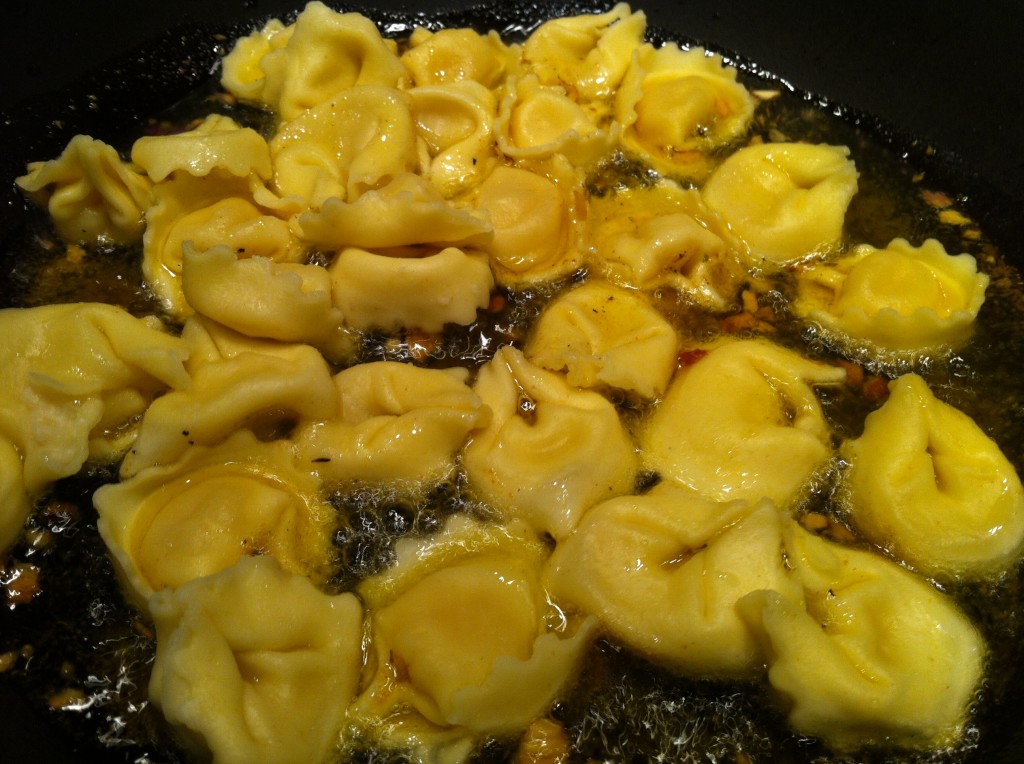 Flip and let cook for an additional 2-3 minutes. To get through all the pasta, you will likely need to cook in 2 batches. Toss the pasta in the oil before removing from the skillet.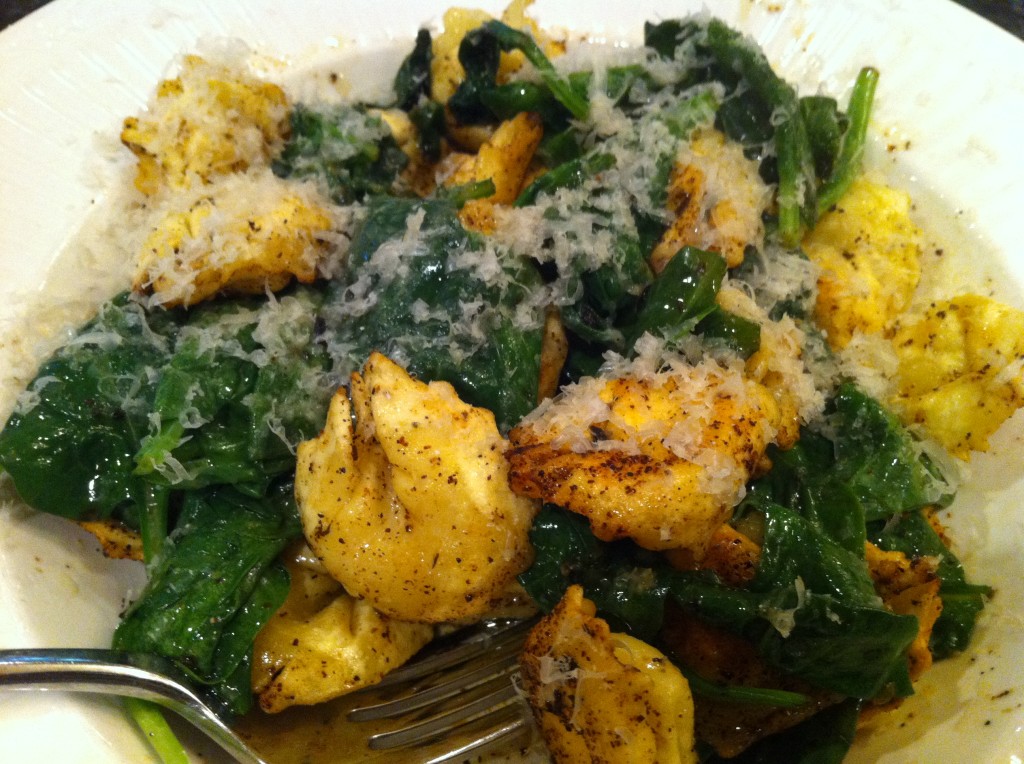 If you are cooking the spinach, simply add it to the remaining oil and seasonings once all the pasta is finished. Be careful, if the oil is still hot, the spinach may pop! Stir it around. It will only take about 2 minutes to cook the spinach.
Top with fresh grated Parmesan and serve.
Variations:
Change out the pasta. Change out the spices. Change out the veggie. Whatever you want!