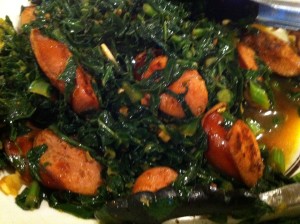 Now that I realized you can sauté greens that typically I only braised before, I'm having fun experimenting with some different methods of cooking them. This recipe for sautéed collard greens and sausage is sassy and delicious. Even the folks who don't like greens might just like this one!
Level of Difficulty: Moderate Time Required: Prep Time – 15min; Cook Time – 15 min
Ingredients for 4 people:
1 lb of shredded collard greens
1/2 lb hot Andouille sausage
3T olive oil
1T fennel seeds
2 cloves of garlic sliced thinly
1 1/2 cups chicken stock
How to make sautéed collard greens and sausage:
I bought the prewashed and pre-shredded collards at my local grocery store. But, if you need to know how to prepare your collard greens yourself, this recipe shows how to remove the bulky stem and shred them.
Slice the sausage thinly and on a bias. Cook over medium high heat until cooked through. If you don't want this so spicy, Italian sausage would work well too. Drain the sausage and set aside. Wipe out the skillet.
Add the olive oil, fennel seeds, and garlic to the skillet. Place over medium heat and let the flavors incorporate a bit. Add the turnip greens and turn the heat to medium-high. Saute the greens for about 3-4 minutes until wilted. Use a pair of tongs to stir them and grab the wilted greens from the bottom and put on top of the mound of greens that have not cooked yet. This will start looking like a lot of greens but it will dramatically reduce.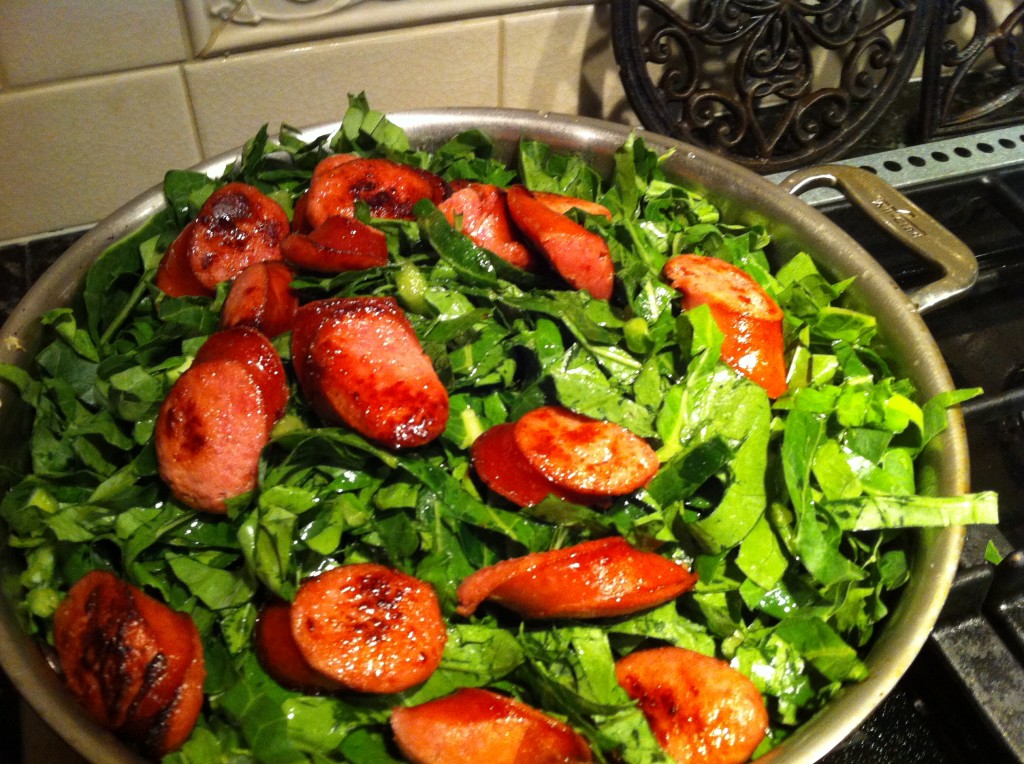 Add the chicken stock and the sausage back to the skillet and cook until the liquid is reduced by about 1/2. This should only take about 5 more minutes.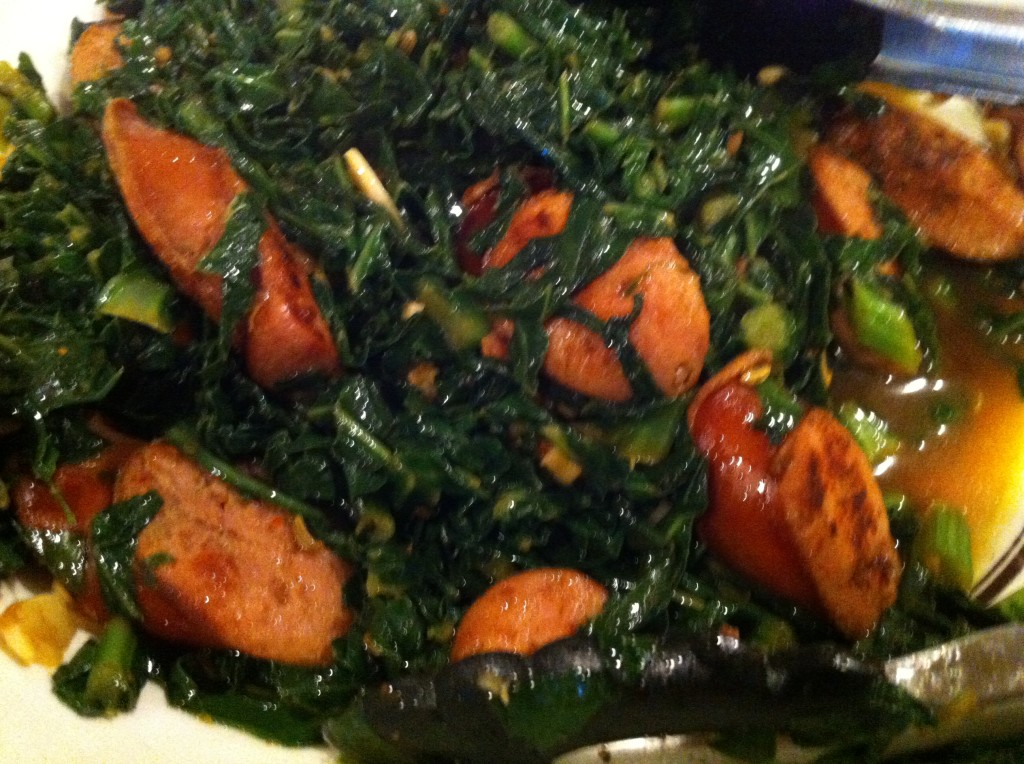 Variations:
Change the type of sausage to reduce the heat or change the greens from collards to turnips or mustard greens just as easily.
Meal Ideas:
I served these with the bone in pork roast with peaches.