Peaches are just about done for the season and it makes me sad. It was a good year for them and my family really enjoyed some peachy treats (that was cheesy, I know).
This is a knock-off on a Memaw special that she makes with apples and peanut butter.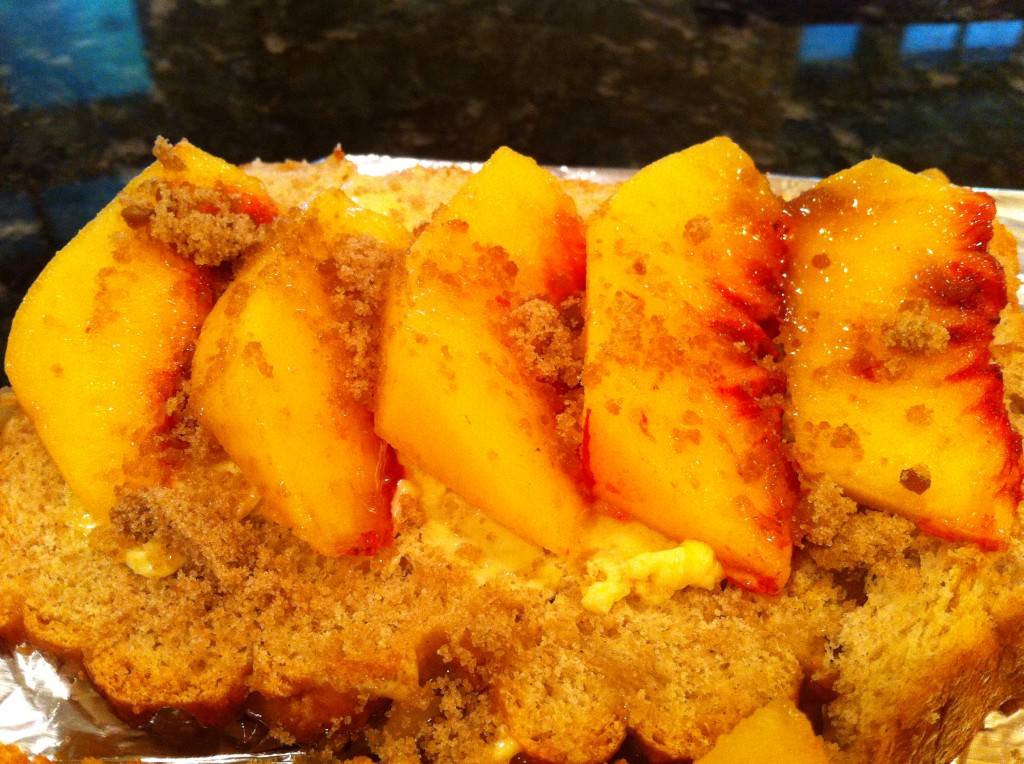 Ingredients:
1 peach
2 slices of bread (I used a peach bread I had purchased in NC at a peach stand, but cinnamon raisin bread would be good too as well as just regular bread)
2 T butter
2 T brown sugar
1 t cinnamon
How to make breakfast peach toast
Slice the bread, smear it with butter, top with thinly sliced peaches then the cinnamon and brown sugar divided equally amongst the toast.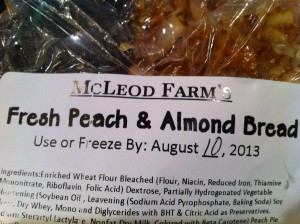 Place in oven on Broil until sugar is melted and bread is toasted on the edges. Delicious for breakfast, snack or dessert.