When I work from home, it's so hard to not make myself a late breakfast/early lunch when I get hungry about 10:30. So, that's exactly what I did the other day when I made this yummy and very satisfying breakfast burrito. You can wrap just about anything in a tortilla and I'll eat it!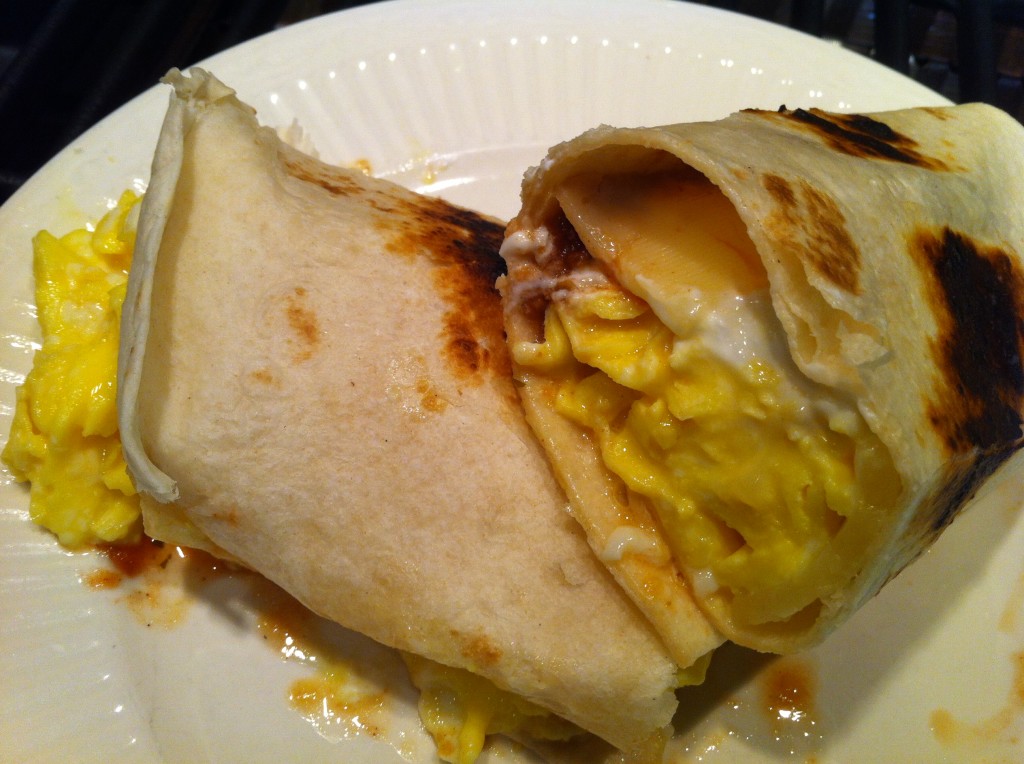 Level of Difficulty: Easy
Time Required: Prep Time – 5min; Cook Time – 5 min
Ingredients for one:
2 eggs, scrambled
1 flour tortilla
Cheese, I used manchego for this one to stick with a bit of a Spanish theme and because that's what I had in the fridge 🙂
1/2 T  butter
Salt and pepper
Salsa
Plain Greek Yogurt or Sour Cream
How to make a breakfast burrito:
In a sauté pan, place the tortilla and top with cheese over low heat. Just warm until cheese starts to melt and then place on plate.
While that is melting, crack and scramble the eggs. Add salt and pepper to your desired level. When the tortilla is ready and on the plate, add the butter to the sauté pan and increase heat to medium. Swirl to coat. When melted add the eggs.  Wait until the bottom level has cooked then slowly stir to scramble. Cook to desired level of doneness and then add to the tortilla.
Add a bit of yogurt/sour cream and salsa.
Wrap it up and enjoy!
Variations:
Add veggies or meat. Change the cheese. This will take just about anything.