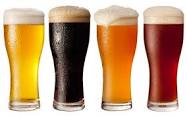 After the success of Baconfest in July, my friend Kim suggested (besides Baconfest The Sequel), that we do a Beerfest in October. My one and only reaction was, "Sure! Why not?" We have one rule for Beerfest…every dish has to be made with beer. Since we have kids coming, there might one or two exceptions. I don't think fruit or a cheese tray soaked in beer is such a great idea!! There will be beer for adults and root beer for kids so everyone can safely partake in the celebration!!
Beerfest is tomorrow evening. It's perfect timing, especially since the Alabama game is on at 7:00! Here's what I plan on making…
Beer Cheese Soup
Beer Battered Dill Pickles
Throughout next week, I will give recipes to those we haven't already published. I have heard that we have some Guiness Chocolate Cupcakes, Beer Macaroni and Cheese and Beer Bread also coming, among a few other items.  Ok…so now I'm thinking I should put a simple beer-less salad together for color!
Cheers!!