A while back, Denise posted her lighter version of chicken parmigiana. Now, it is really good and a little better on the hips than mine, but we thought we'd share the traditional method of cooking it as well. Try them both and you decide which one you like the best and then let us know!!
Level of Difficulty: Moderate
Time Required: Prep Time – 30min; Cook Time – 45 min
Ingredients for 12 servings:
6 boneless skinless chicken breasts
2 cups flour
2 eggs
1/4 cup water
1 1/2 cups bread crumbs
1/2 cup freshly grated parmesan cheese
Olive Oil to coat the bottom of a pan
2 lbs fresh buffalo mozzarella
5 cups marinara sauce (homemade or your favorite jarred sauce)
Special Equipment and Other Items Needed:
How to make traditional chicken parmigiana:
First, you have to start with the chicken. You should buy boneless, skinless chicken breasts and prep them yourself. Here is a post we did once before on this and also a video to help walk you through the process. Here are a few pics to help too.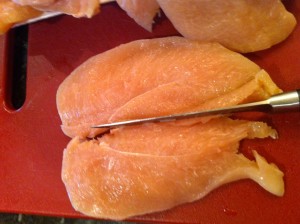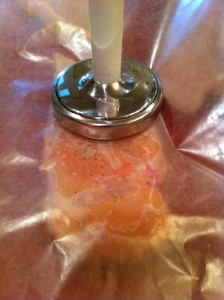 Once your cutlets are prepared and pounded to equal thickness, you are ready to get going.
Place 3 shallow bowls out and place flour (+salt and pepper) in one, beaten eggs (+water+salt and pepper) in another, and bread crumbs and parmesan in the third.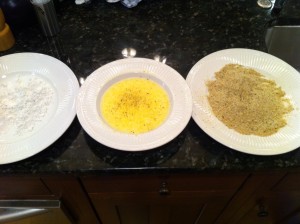 Salt and pepper the chicken then go from flour to egg wash to bread crumbs with each piece of chicken and set aside.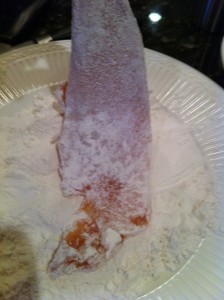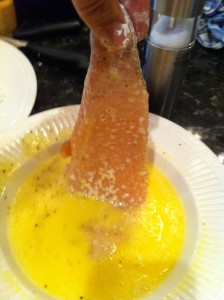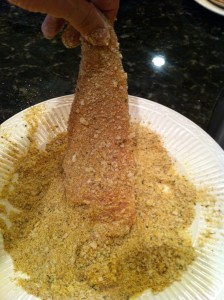 You'll want to cover the bottom of a skillet with olive oil and turn over medium high heat. When the oil is hot enough, add 2-3 pieces of chicken. Cook about 3 minutes on each side or until just short of done (remember, this will go in the oven later).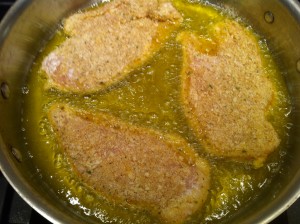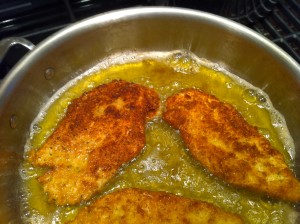 While the chicken is cooking, place about 1 cup of marinara sauce on the bottom of each of your baking dishes.  When the chicken is done, set in the baking dish.
Repeat for all the chicken.
Top each piece with two 1/4 inch thick slices of fresh buffalo mozzarella and a few tablespoons of marinara.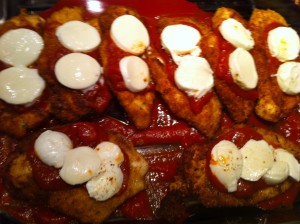 Bake at 350 degrees until the cheese is melted and bubbly.
Serve over some pasta and with a nice green salad!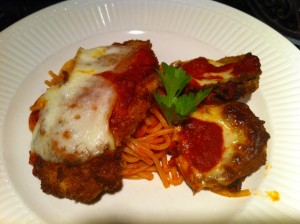 Shown here with some eggplant parmigiana too!
Meal Ideas:
Serve with eggplant parmigiana or eggplant ratatouille for a vegetable side and/or with a nice green salad.