Today we are bringing back one of our more popular chicken recipes!
We love this Lemon Thyme Chicken with Feta Herb Salad because it is light and fresh…perfect for this time of year! Whether you have your own herb garden (like Melissa) or buy them from your local grocery store (as Denise does), this is a delicious dish to make and enjoy on the deck with a nice glass of white wine!!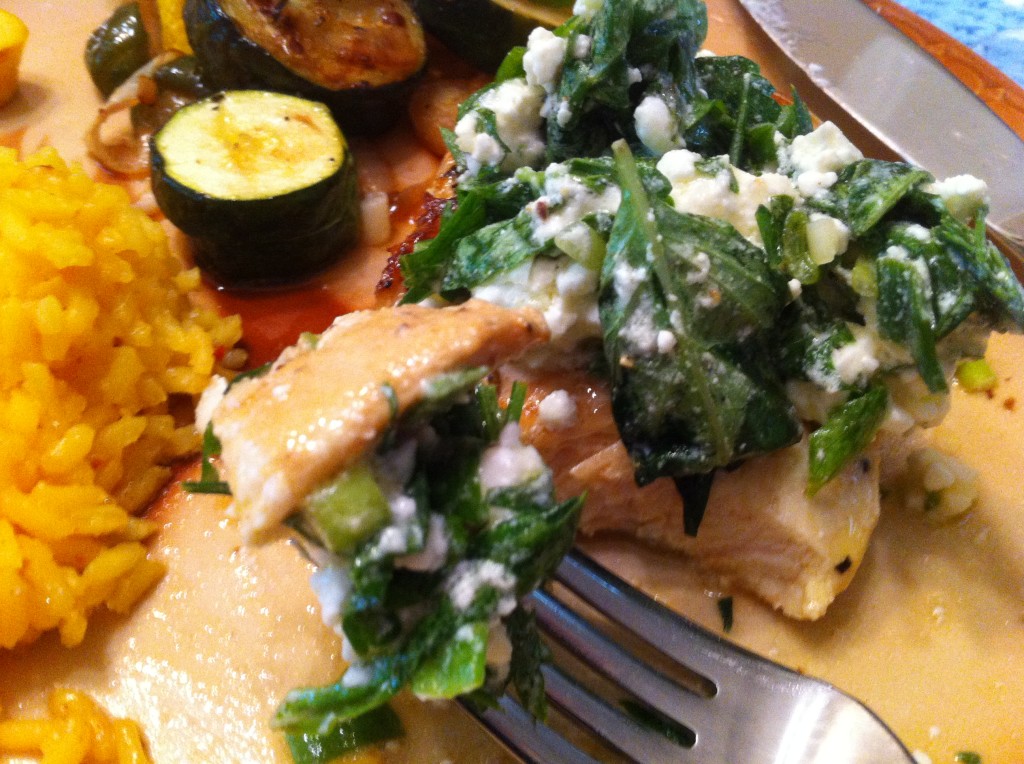 By the way…Kim Crawford Sauvignon is now $9.99 at some local Costco stores :)!!!!