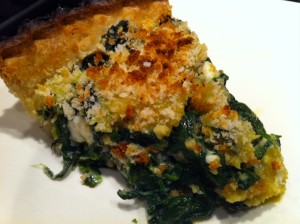 Ok, so with Greek Week and amazing Greek inspired recipes, I wanted to do something like spanakopita because I had a huge bag of spinach, feta and a frozen pie crust already. What is more 'Greek' than spanakopita? I'm not sure, but I decided to make a more family friendly and certainly easier method.
Mind you, I had no recipe. Just made it up as I went. When you start with quality fresh ingredients, you really can't go wrong. I knew the feta would give great flavor, the panko great texture and the eggs would help bind it together.
Definitely a 'recipe' that is very forgiving. Just get the moisture out of the spinach and you are good!
Level of Difficulty: Moderate (only because the spinach is a pain in the a$*)
Time Required:Prep Time – 30min; Cook Time – 45 min
Ingredients:
2 lbs fresh spinach
1/2 lb feta, crumbled
3 eggs
salt and pepper
4 cloves garlic, minced
olive oil
1 deep dish pie crust
1/2 cup Panko bread crumbs
Special Equipment and Other Items Needed:
Colander
How to make spinach pie:
Preheat oven to 350 degrees.
Working in batches, sauté the spinach in olive oil, garlic, salt and pepper until just wilted. You won't fit 2 lbs of spinach in a skillet. It took me 4 batches. After you are done with each batch, place the wilted spinach into a colander.
After sautéing all the spinach, let it drain in the colander for a few minutes and as it cools and you can handle it, squeeze out excess water. Since we are making a pie, we want to keep the liquid to a minimum. This will take a bit of time.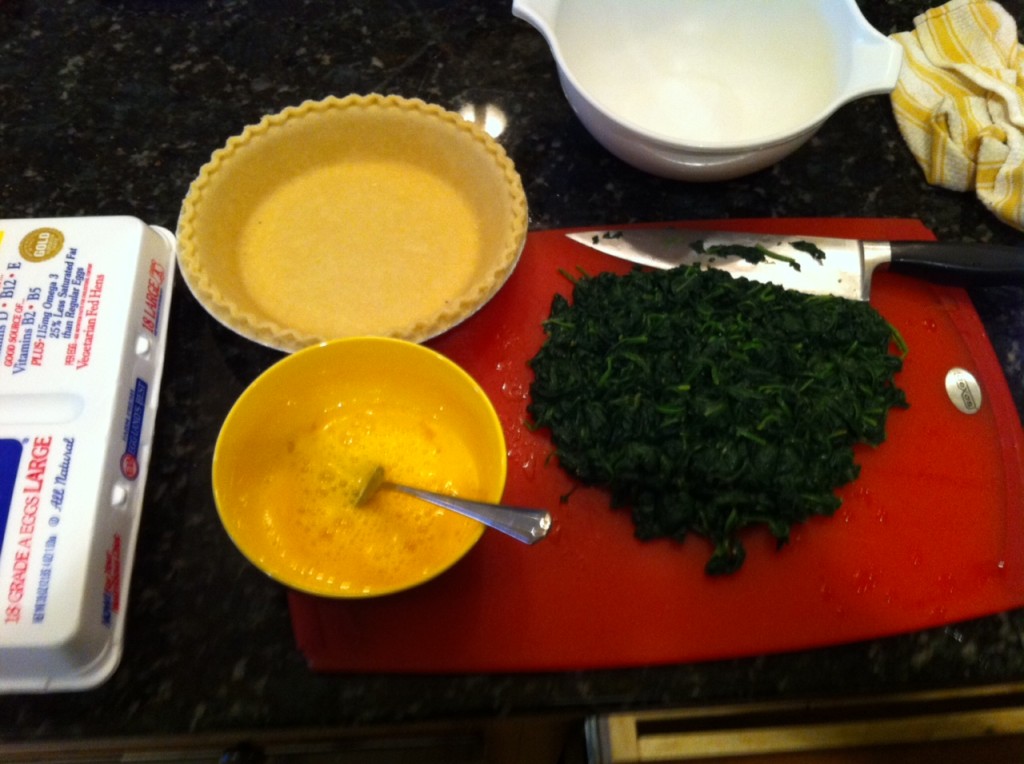 Once you've done that, place the spinach on a cutting board and chop it up. Yes, that is 2 lbs of spinach sautéed and squeezed. Hard to believe, huh!?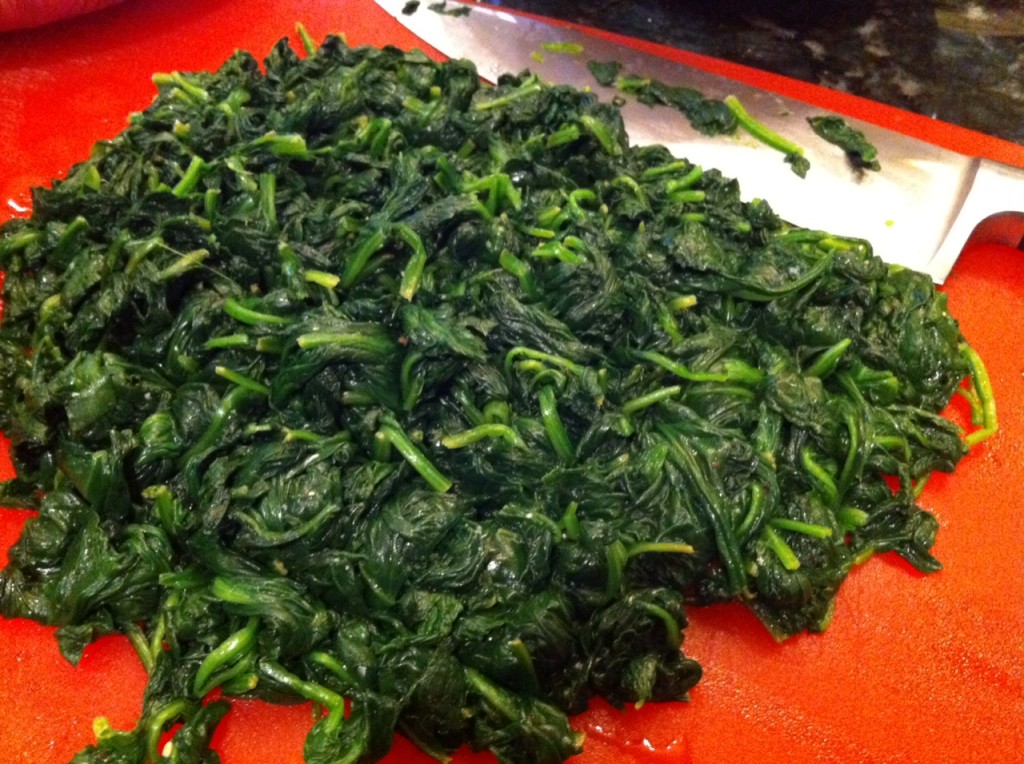 Place the spinach in a bowl with the eggs and feta and mix to combine. Taste and add salt and pepper if needed. Place the mixture into the pie crust (if you like to bake, make your own. I like the store bought kind in the freezer section!).
Top with the Panko and bake for about 30-40 minutes until nice and warm.
Now notice I did not call this spanakopita, although somewhat similar. Since I chose not to use phyllo dough, I did not feel comfortable calling this spanakopita, although that's what it tasted a lot like. Regardless, even my 11 year old who won't touch sautéed greens loved this!!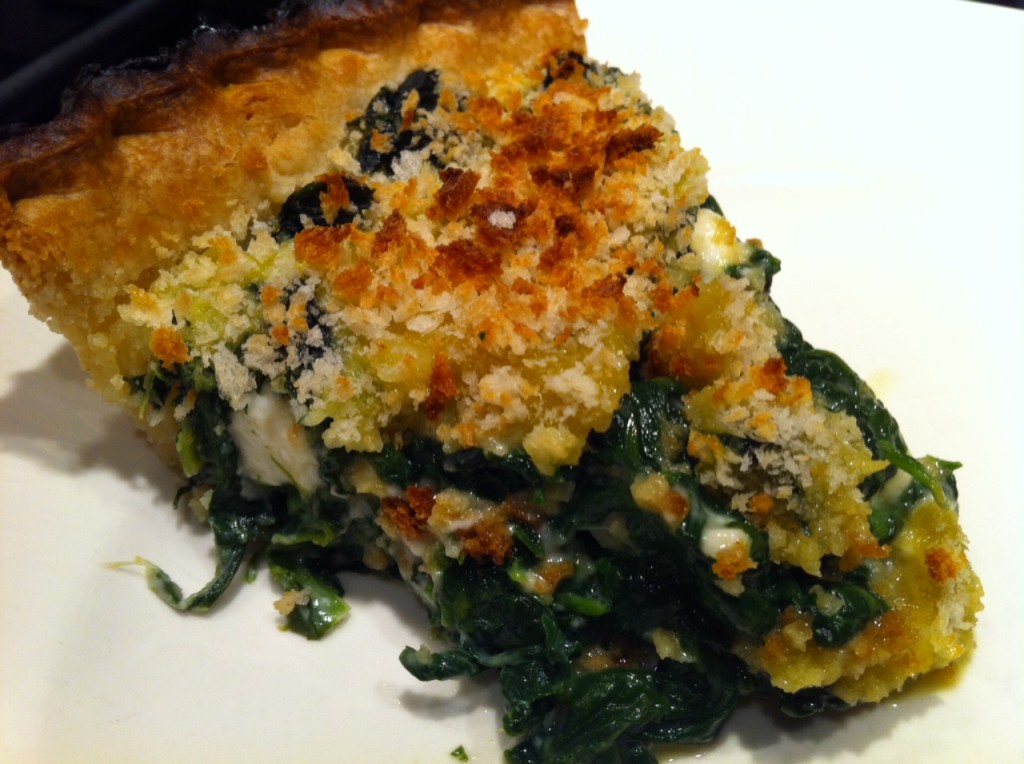 Important Tips:
Squeeze the spinach (it's not Charmin) and use GOOD feta!!
Got Leftovers?:
This was delicious leftover the next day too!
This looks fantastic. I am partial to traditional spanakopita but working with phyllo dough can be a huge pain in the rump so this would be a great alternative ~ Denise!

Ha Ha! Even I buy the frozen spanakopita at Costco. Are you really saying you make it from scratch?! If so, I'm impressed. ~Melissa