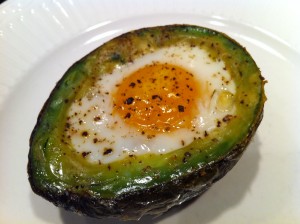 As you know, Mother's Day is on Sunday. There are so many options of how to celebrate a special Mom or person on this day…
1) Let the Mother you are celebrating do her own thing all day while you hold down the fort
2) Have a fun-filled family day that let's the Mother know how much she is loved and appreciated
3) A combination of 1 & 2 or
4) Make it just a regular day without much fuss. Let me give you a tip….Option 4 is really NOT an option, so choose something else, or pack your bags.
Lots of people choose to do a Mother's Day Brunch. However, brunch can be hard for some people. It's too late for breakfast and too early for lunch, so what do you do if you're up at 6 a.m.? What do you do if you have a child that naps at 12:30 or you go to church at 11?
Well….you make a special breakfast!!! Here are some great ideas that any Mom would love to have served to her, in bed, by her family, and with a nice hot cup of coffee (or tea) made to her liking.
(Note: If you can't make coffee JUST the way she likes it…go to Starbucks. It's one day..suck it up and go)!
Mother's Day Breakfast Ideas…
For the "Health Conscious Mom"
Scrambled Eggs with Salsa and Feta
For the "Mom Who Knows it's a Holiday and is Just Happy Not to Cook"
For the "Mom Who Trusts the House Won't be Burned Down While Others are Making Breakfast"
"When All Else Fails"
Starbucks
Mimosas
Bloody Mary's
Please note: If you have small children who insist on "helping" make breakfast, please do not allow them to add "special" ingredients to the food. Just because she likes Splenda in her coffee DOES NOT mean she will like it on her scrambled eggs. I promise. I was on the receiving end of this one year. It is not a pleasant experience to have to choke down Splenda enhanced eggs in front of your children.