I had a rough work day last week that kept me from thinking anything about dinner but too tired to want to get the family back in the car to eat out. So, what to do, what to do! This is what my husband likes to call 'scrounging' and I am very thankful for a family that lets me have these kinds of nights every once in a while.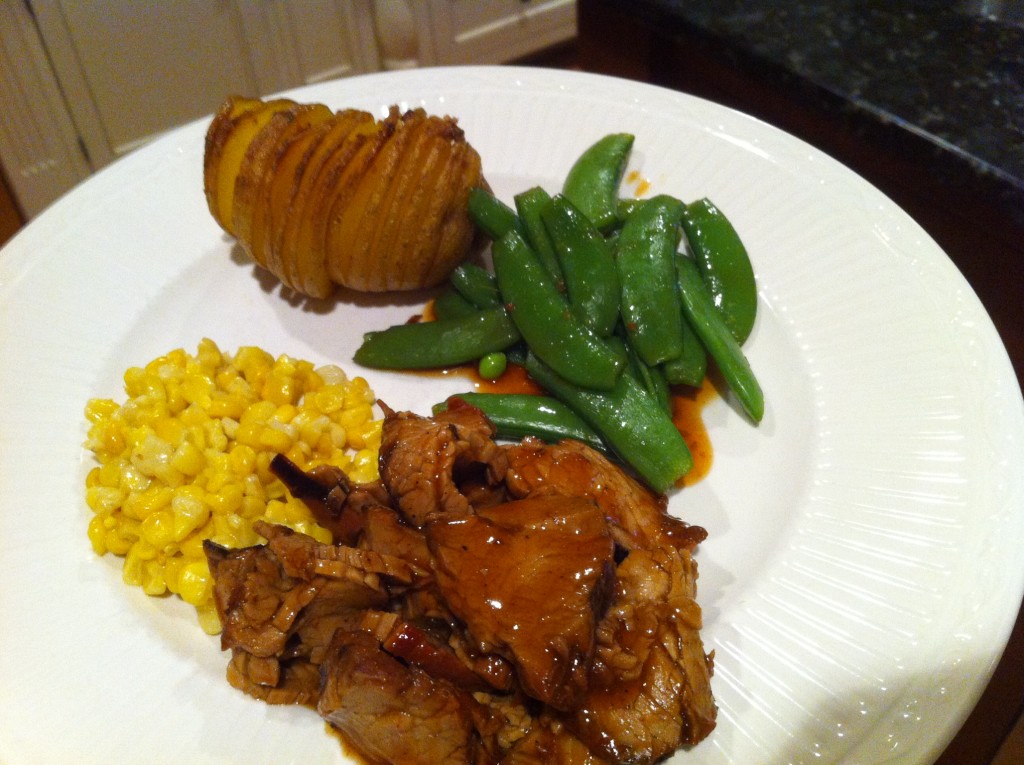 Level of Difficulty: Easy Time Required: Prep Time – 15min; Cook Time – 45 min
Recipes:
BBQ Pork Tenderloin – leftover grilled pork tenderloin, sliced really thin and heated in BBQ sauce Leftover Skillet Corn Sugar Snap Peas with Terriyaki sauce Hasselback potatoes made with some Yukon gold potatoes I had at the house
Preparation:
The recipes have the details, but here are some bigger picture things. The potatoes will take the longest, so get them cut and in the oven. While they cook, you'll have more than enough time to get everything else heated, the table set and the wine opened. Next up should be the sugar snap peas. You can prep them and have them ready to go for their last minute cook time. Everything else (corn and pork) were leftovers. They only take a few minutes at the end to reheat.