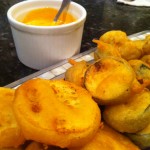 I love my fresh, steamed vegetables, but as a good Southern Belle, I love them fried too!! What's not to love really?!
Level of Difficulty: Easy
Time Required: Prep Time – 10min; Cook Time – 8-30 min (depends on quantity, about 8 min per batch)
Ingredients:
1 zucchini, sliced
2 squash, sliced
10 mushrooms, cleaned and quartered
1 package tempura mix (I used McCormick Tempura Batter)
Water
Vegetable Oil
Salt and Pepper
Dipping sauce. I used homemade spicy aioli.
Special Equipment and Other Items Needed:
Large cast iron skillet
Making Fried Vegetables – Tempura Style: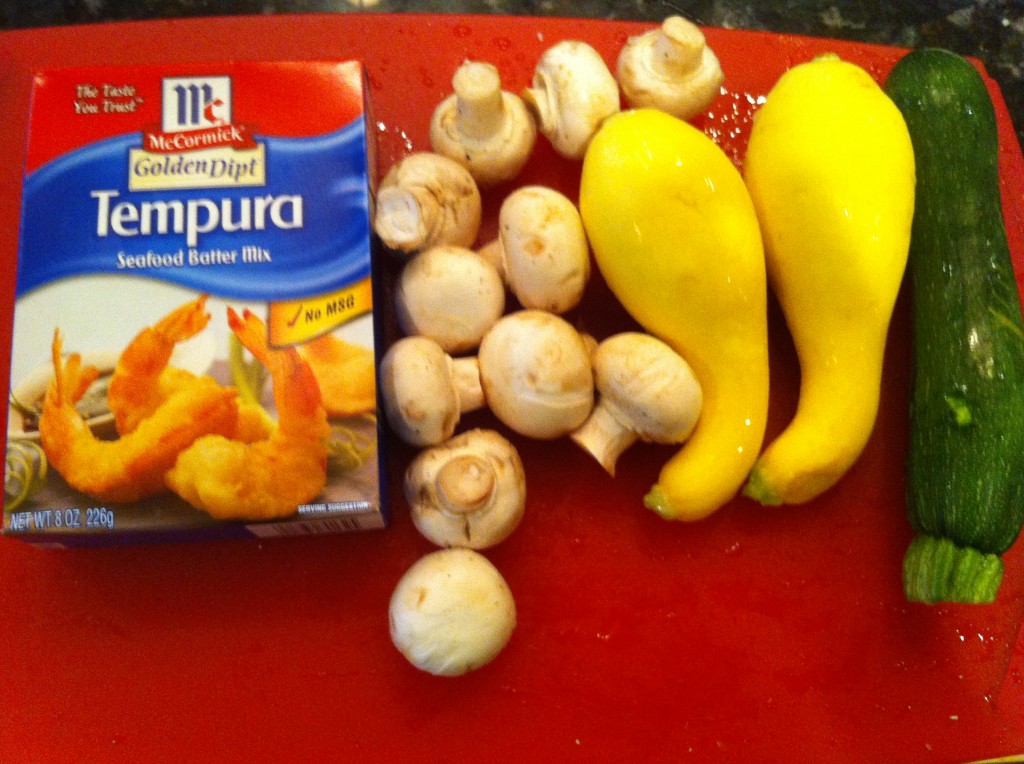 Prepare the vegetables by salting and peppering them.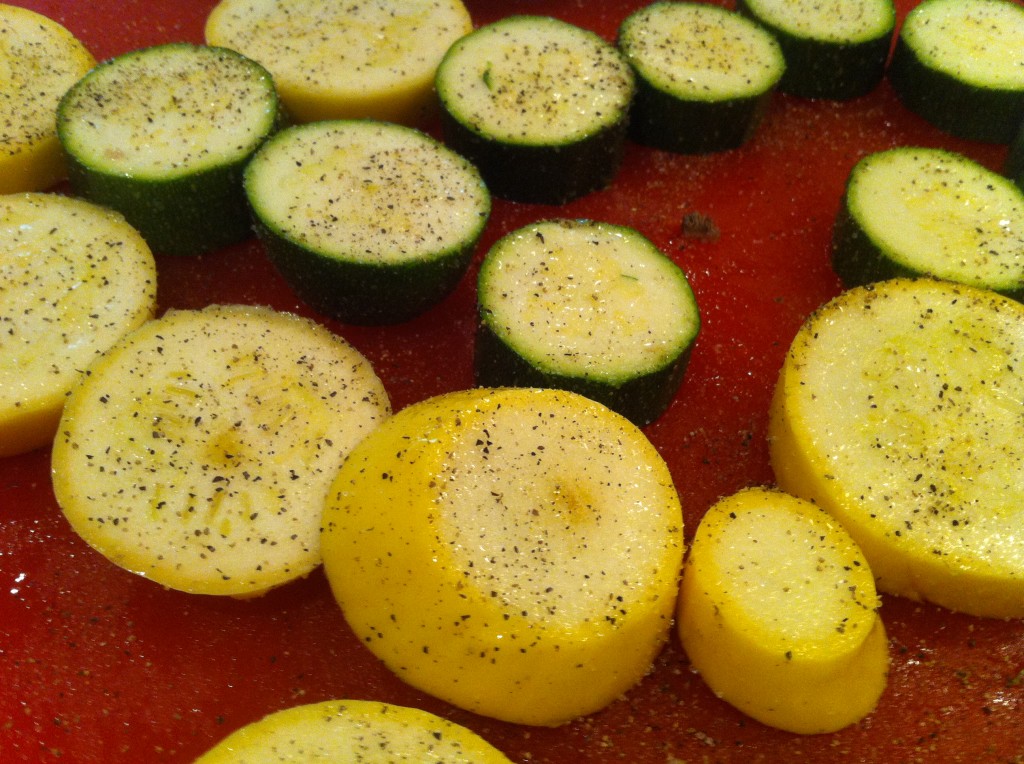 While they rest a minute to bring out some of the water from the veggies, add a few inches of oil to your cast iron skillet. Turn it to medium high heat. Test the temperature by dripping a bit of batter into the skillet. When it floats and sizzles, it should be hot enough.
Make the batter according to the package directions. Just be sure the water you add is COLD. When the batter is ready, use a paper towel to remove some of the moisture that has been released from the vegetables. Working in small batches, add as many pieces of vegetables into the batter as will fit in your skillet without crowding.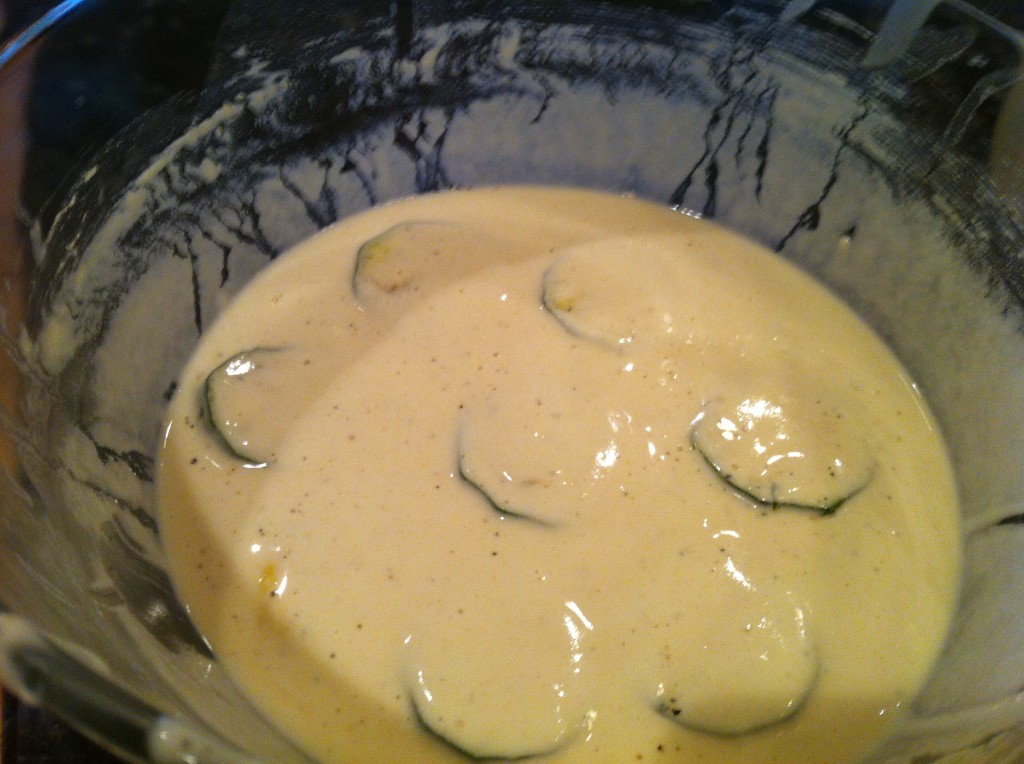 One by one, let excess batter drip off of vegetables and add them to your skillet. Set into the skillet, dropping the vegetables away from you so oil does not splash towards you. They will sink to the bottom and then float back up. Repeat until your skillet is full but not crowded.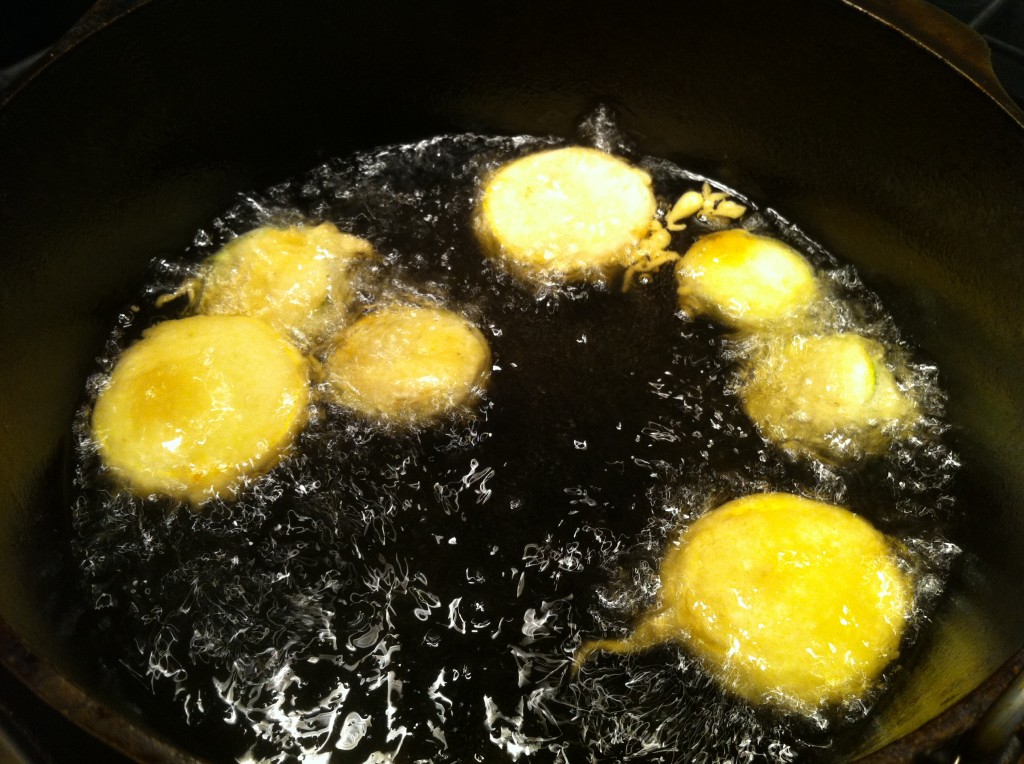 Flip them over after about 4-5 minutes per side. Then remove to a wire rack over paper towels for them to drain but stay crispy. Salt them immediately after they come out of the skillet. Repeat for remaining vegetables.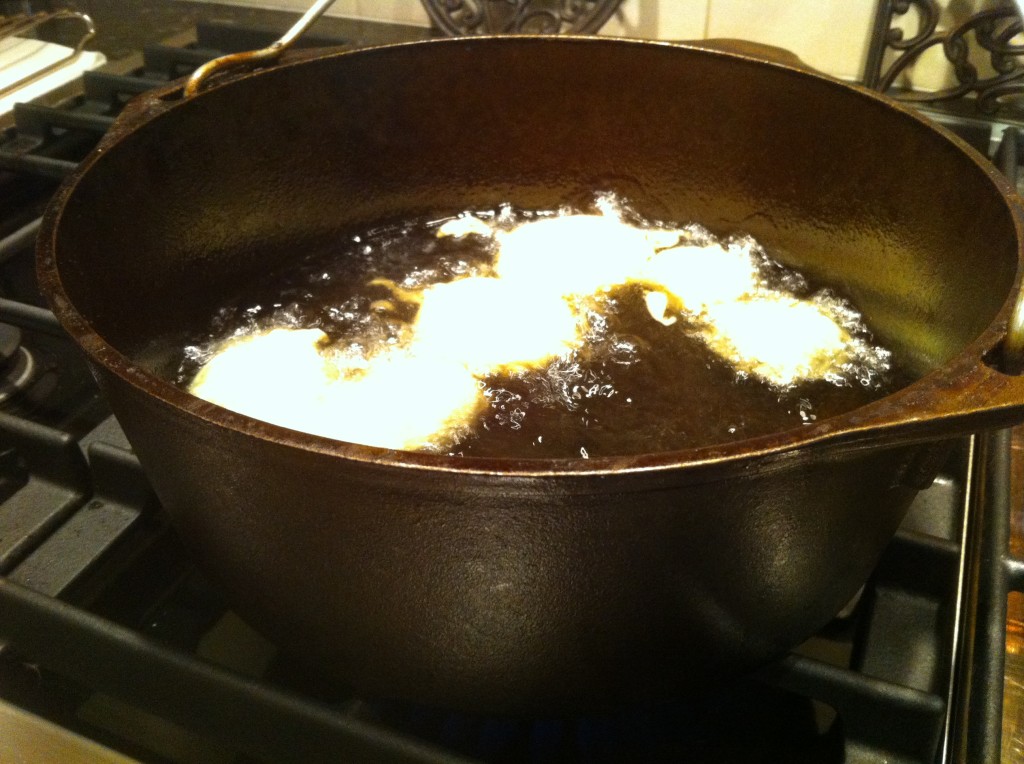 Serve them with your dipping sauce either as an appetizer or as part of your meal.