I love growing peppers in my little urban garden because these plants generally produce so much fruit. It makes me feel good about my gardening skills because they always produce, no matter how bad your skills are!
In fact, one banana pepper plant and one jalapeno plant will produce more peppers than we can eat on our own. So, what to do?
Well, pickle them of course! Now, I'm not talking about an 'official pickling' or canning or anything like that. Maybe next year I'll learn how to do that. However, I am talking about what I call a quick pickle.
How to Pickle Peppers
I just slice them up (with or without seeds is up to you), place them in a jar, cover them with white vinegar and a tablespoon of salt, close the lid, give them a shake and keep them in the fridge. This will preserve them for the summer.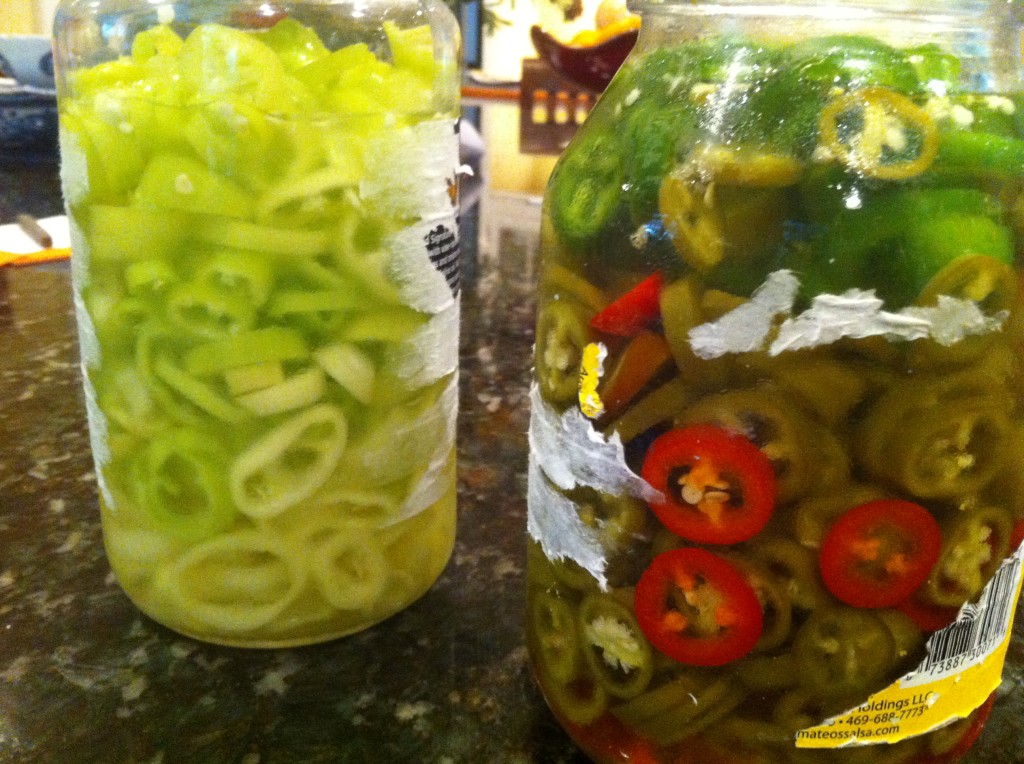 As more peppers grow, I just keep adding them to the jars. They are great on salads and sandwiches or on some kind of Mexican cheesy bean dip.