We had the opportunity to provide a heavy hors d'oeuvre catered party for 35 a couple of weeks ago. It was so much fun to work with the hostess on the menu. The party was a wedding shower and the bride-to-be was gluten-free so we wanted to make sure she could enjoy everything we made.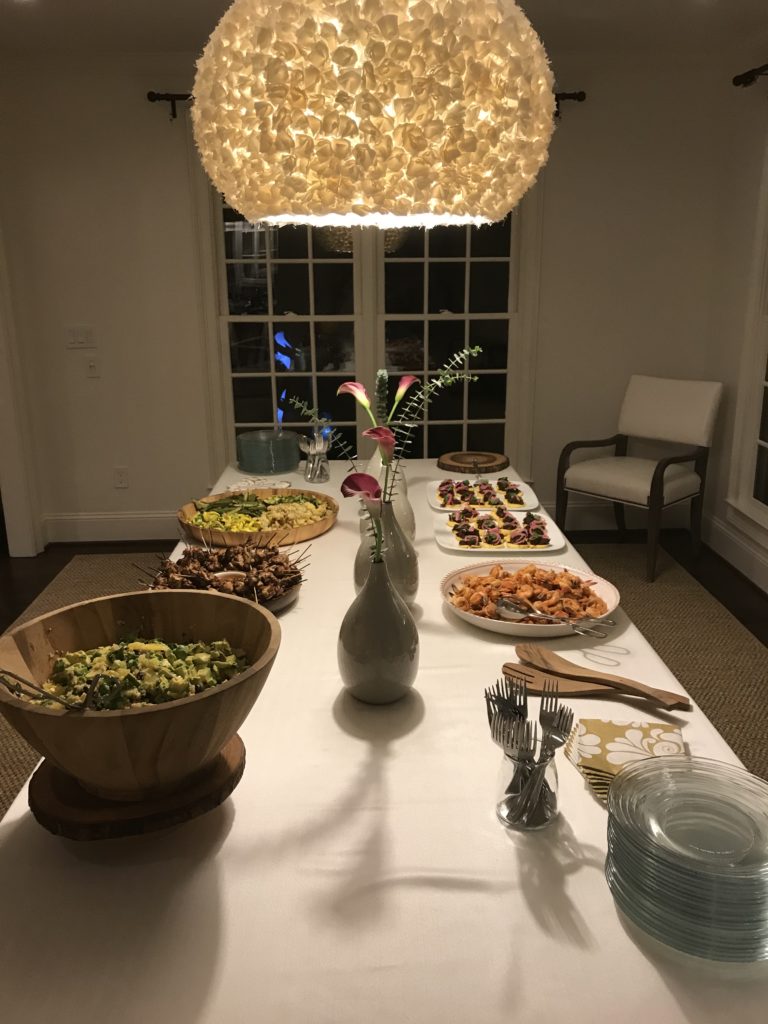 The somewhat Spanish themed menu consisted of the following:
Heavy charcuterie and cheese platter with lots of 'extras' including a custom-made 5 foot long reclaimed wood board as the focal point. It seemed to be the talk of the party! The platter did not just end at smoked meats, cheeses and crackers. It also had grapes, spiced candied pecans apricots, stuffed peppadews, Habanero and apricot jam, and candied bacon (which there may or may not have been a fight break out over…just sayin').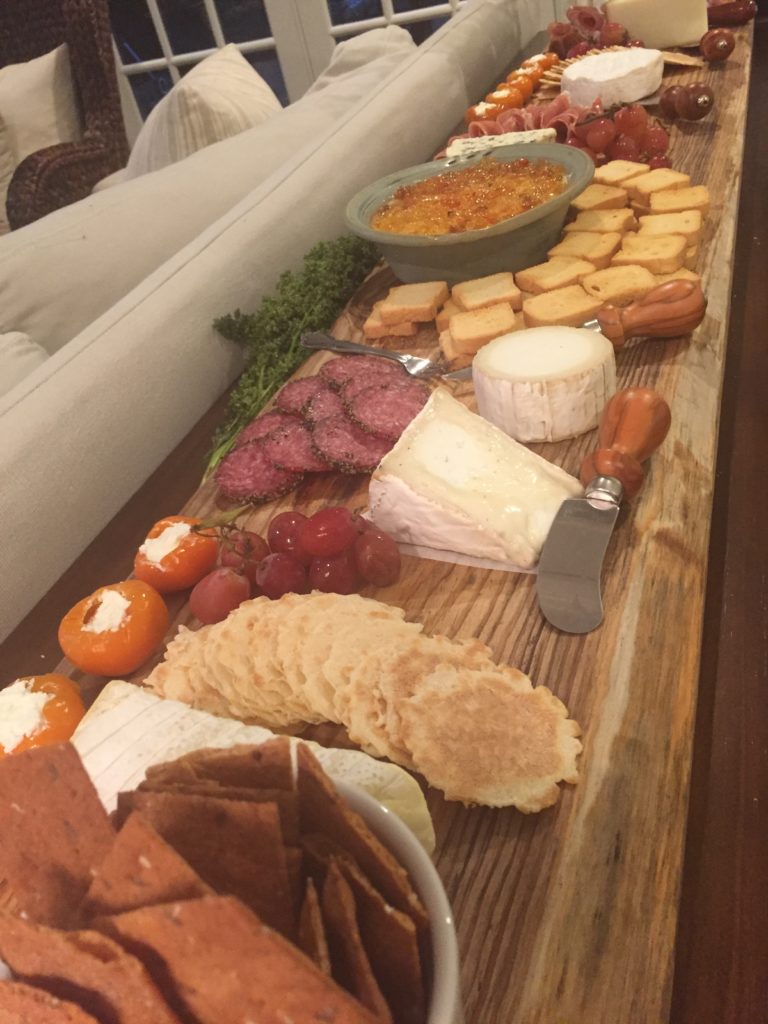 Braised Short Ribs on Polenta Round with Cilantro and Pickled Onions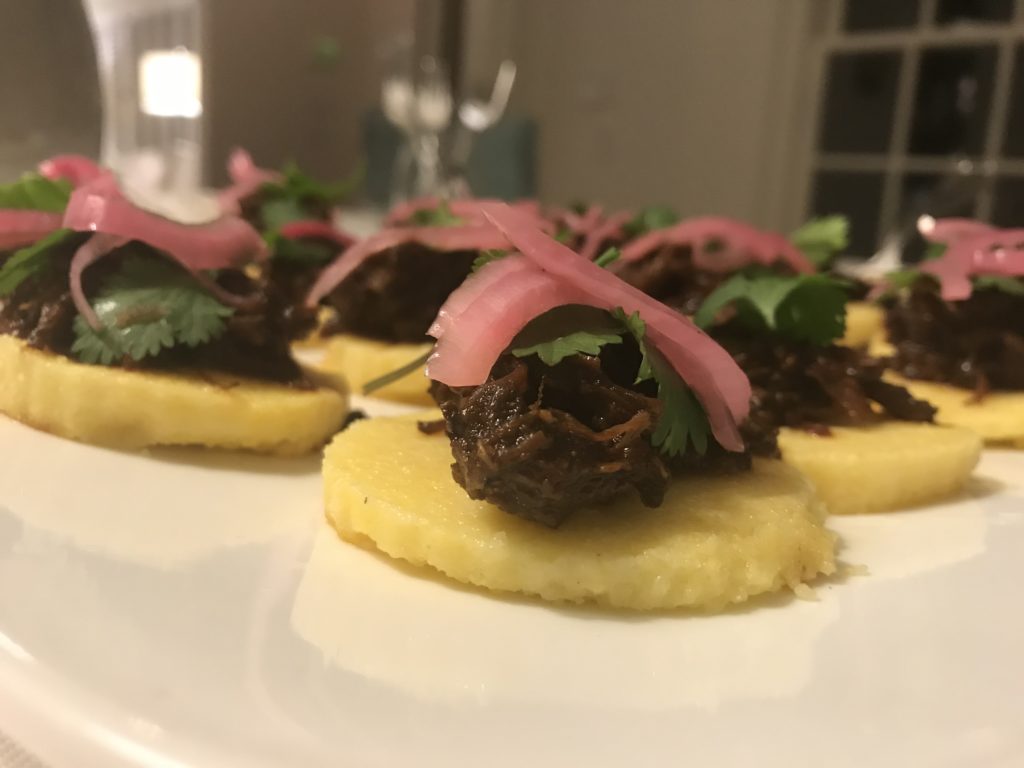 Roasted vegetables (curried cauliflower and okra, squash and zucchini with lemon and basil oil)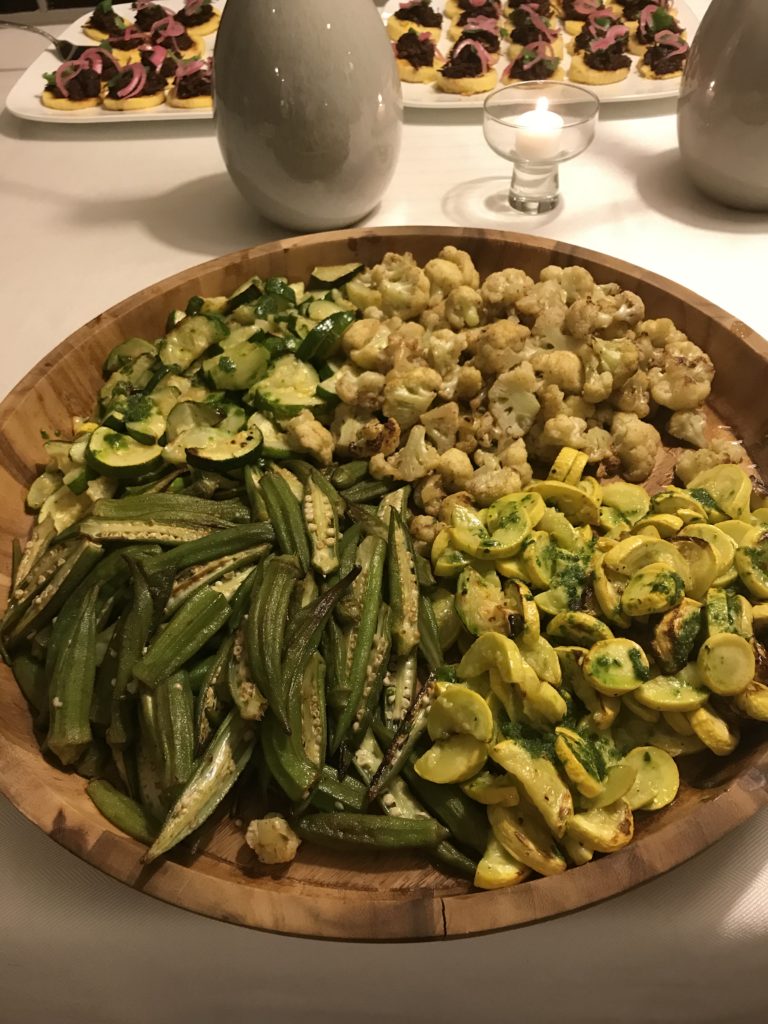 Garlic Shrimp – Gambas al Ajillo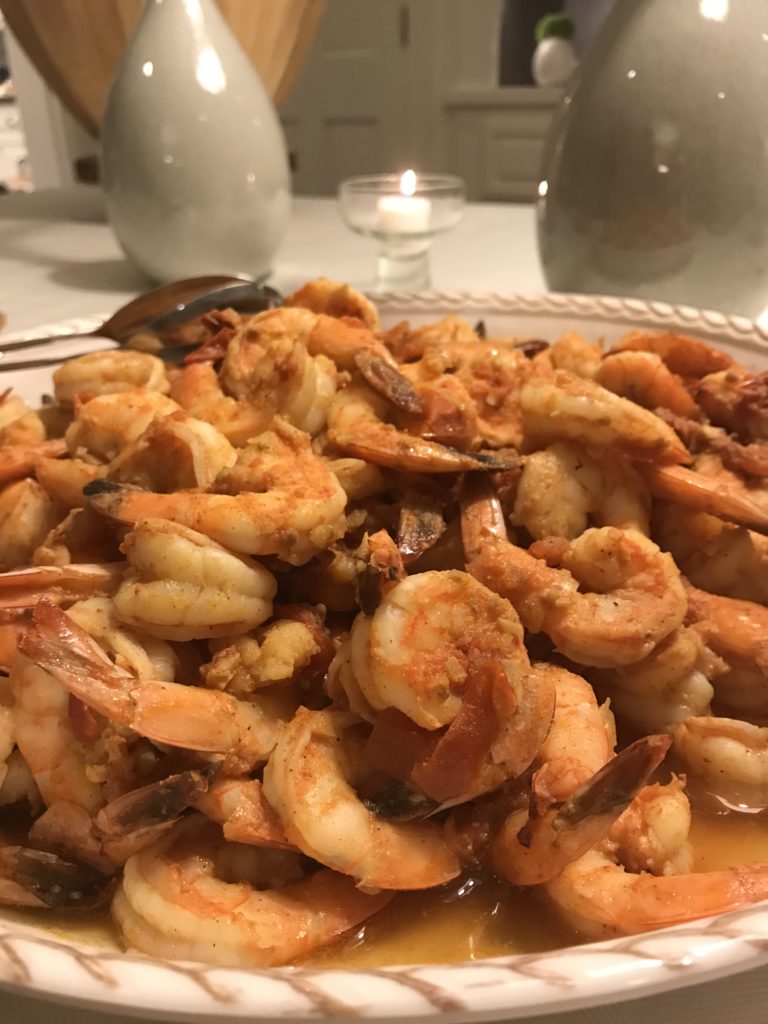 Moorish Chicken Kebabs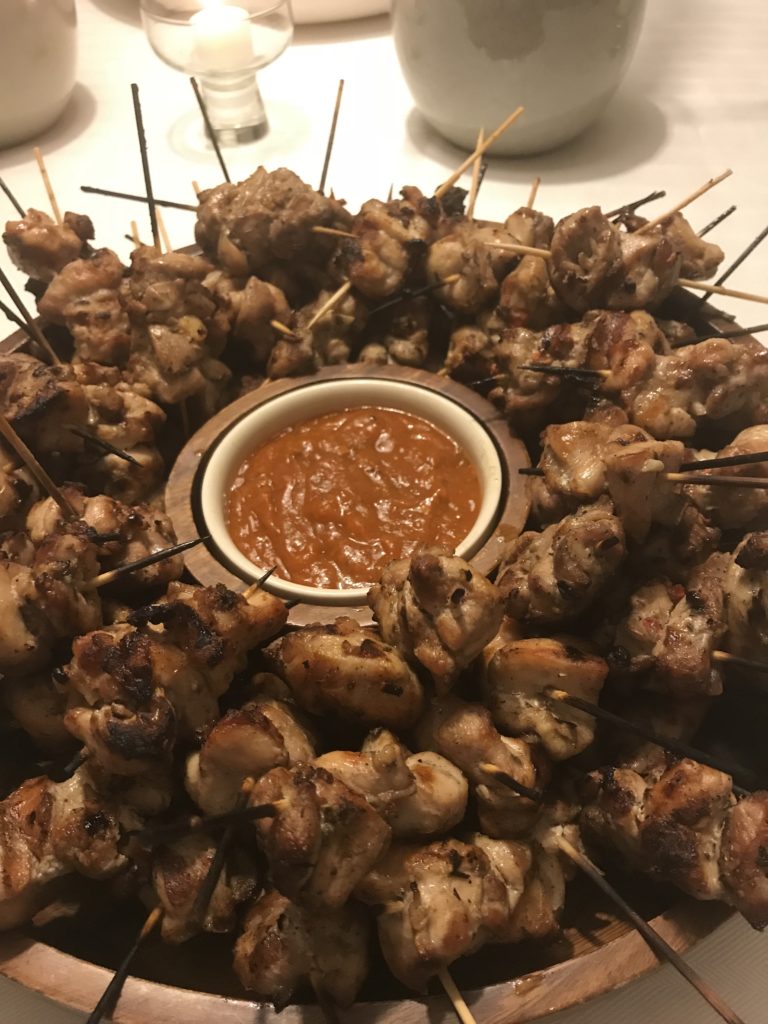 Quinoa Salad with Orange-Lime Dressing and Avocados
(not pictured)
Dessert was from Alon's – Chocolate Louise which is Gluten Free and decadent!