Hello! Thanks for visiting McNack's Kitchen, the creative and analytical inspiration of two lifetime best friends who absolutely love to cook for and entertain our family and friends. This common passion of two uncommon friends is the core of what makes McNack's different than so many of the other food websites out there.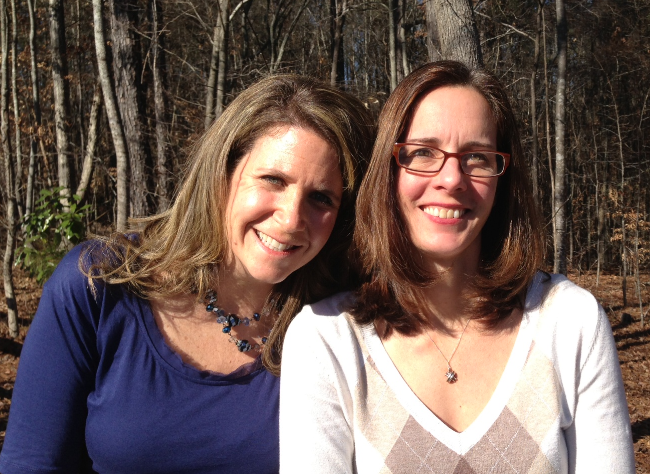 Neither of us is professionally trained. Neither of us has ever worked in restaurants or as event planners. Both of us have busy family and work lives. Both of us have an uncanny 'nack' for being able to organize chaos. Both of us had a strong desire to learn to cook and had family able to help get us started on our journey.



What makes McNack's different?
Menu and Party Planning Services – Do you want to throw a party, have neighbors over for a casual meal or your boss over for a fancy meal? Did the last time you planned a tailgate you forgot more things than you remembered? Do you want to make sure your guests have a great time at your event and not be in the kitchen 'working' the whole time? Then McNack's can help. We provide and will continue to grow our entertaining guides to better serve you and we also offer planning services as well (see How We Can Help You for more details). We believe strongly in teaching you to do it for yourself more than reaching for the phone to hire a caterer. Check back frequently for updated menu plans.
Cooking Tips – McNack's tries to work for both the beginning cook and the more experienced. Check out Cooking 101 for great ideas, tricks and cooking methods. We hope these helpful tips improve your performance in the kitchen and give you the skills and confidence needed to cook anything. As they say, 'if you can read, you can cook."
Our recipes – Denise and Melissa have different styles and preferences. Denise is more real world while Melissa likes to get fancy every now and again. If you follow us for long, you'll begin to see the differences in our styles which helps us provide great ideas that don't become repetitive – two brains are better than one!
Our Backstory:
We are two best friends who have known each other since before we were teenagers. We had very different backgrounds and upbringings, but what did that matter? We were friends. We grew up, went to college, lived on opposite coasts, got married, and started families. One thing that remained a constant was our love for cooking and entertaining. We were always comparing stories of parties we threw and how our friends were constantly asking for our recipes or how we did whatever we did as it related to cooking.
It was these consistent requests when we realized we should share our passion with other folks who are starting now where we started several years ago and McNack's Kitchen was born.
We are here to help you reach your full potential in the kitchen…whether you simply want to learn how to make a delicious easy dinner for your family, have a new menu idea or throw an amazing party for 50 of your closest friends. Remember this: If you have the desire to cook, you can cook, and we can help you!



What is in a name?
We know you're wondering, "What does McNack mean and how did they come up with the name?" It's really quite simple. Melissa's maiden name is McConkey and Denise's is Nackley. When we met, that's how we knew each other (since we weren't yet married at age 12) and, in a lot of ways, it is still how we think of each other – braces, big bangs (80's hair), tight acid-washed jeans with big aerobic socks over the top. What a hideous look!
Got Questions?
"Can I make this ahead of time?" "What do you think about substituting a different ingredient?" "That was delicious!" "That was not very good." Whatever the comment or question, we welcome your feedback. If you read a post and want to know more, just ask. If we know the answer, we'll get back to you. Comment directly on a post or send us a comment/question in Contact Us.