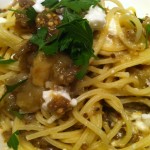 Ok, so I know Denise will never try this with her family but I'm just saying that my 5 year old, who had no idea what she was eating, loved it! It's simple and tasty and beautiful. It could be a main dish or a side dish, your choice.
Level of Difficulty:Easy
Time Required:Prep Time – 10min; Cook Time – 20 min
Ingredients:
1 lb spaghetti rigati (I like the grooves)
2 medium sized eggplants
Olive oil
Salt and Pepper
Fresh thyme
1 t garlic powder (if I wasn't cooking on the grill, I'd just roast some garlic cloves with the eggplant in the oven)
Zest of 1 lemon
Parsley
Feta Cheese
Special Equipment and Other Items Needed:
Grill
Preparing grilled eggplant pasta:
Get your grill ready for direct heat. If you don't want to use the grill, you can roast it in the oven too.
Slice the eggplant in half lengthwise. Drizzle with olive oil, sprinkle with salt and pepper and garlic powder. Grill flesh side down for about 15-20 minutes.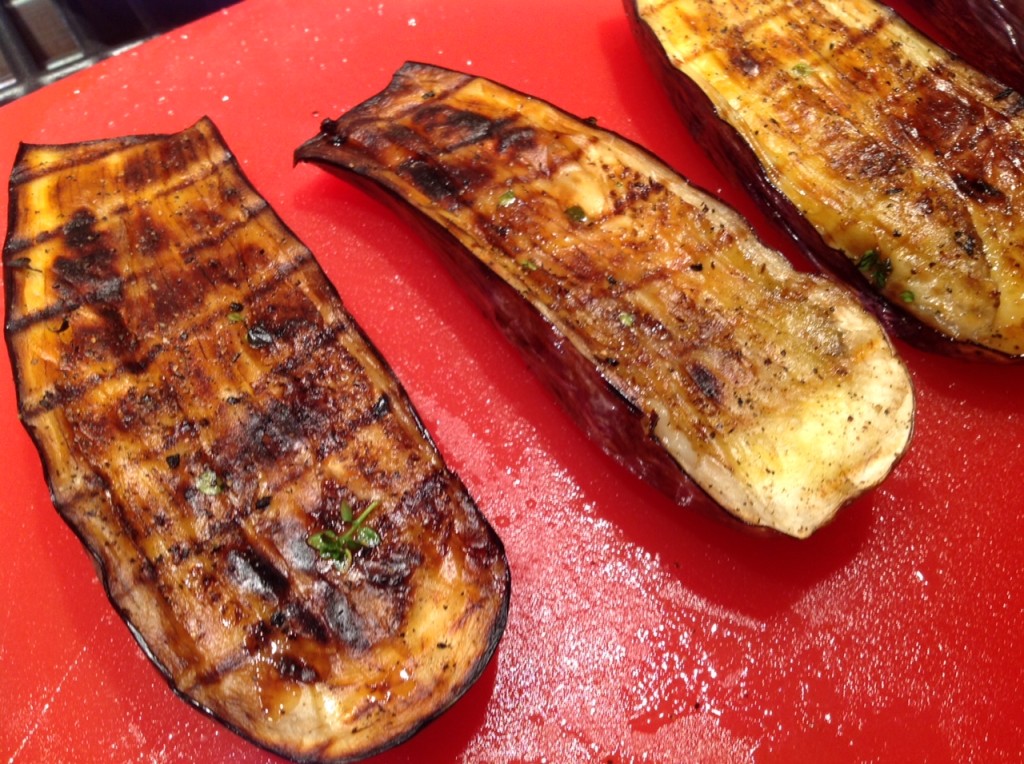 While it is cooking, cook your pasta. If you need to know the best way to make the best pasta, check out this article.
When the eggplant is done, use a spoon to scrape out the cooked flesh from the skin. Place in a bowl. Add the thyme, lemon zest and parsley. Stir together and mash up the eggplant as you go.
When the pasta is done, drain and add to the bowl with the eggplant but leave a little bit of pasta water too (maybe 1/4 cup). Stir together. Add salt, pepper and olive oil as needed. At the last minute add the feta and serve.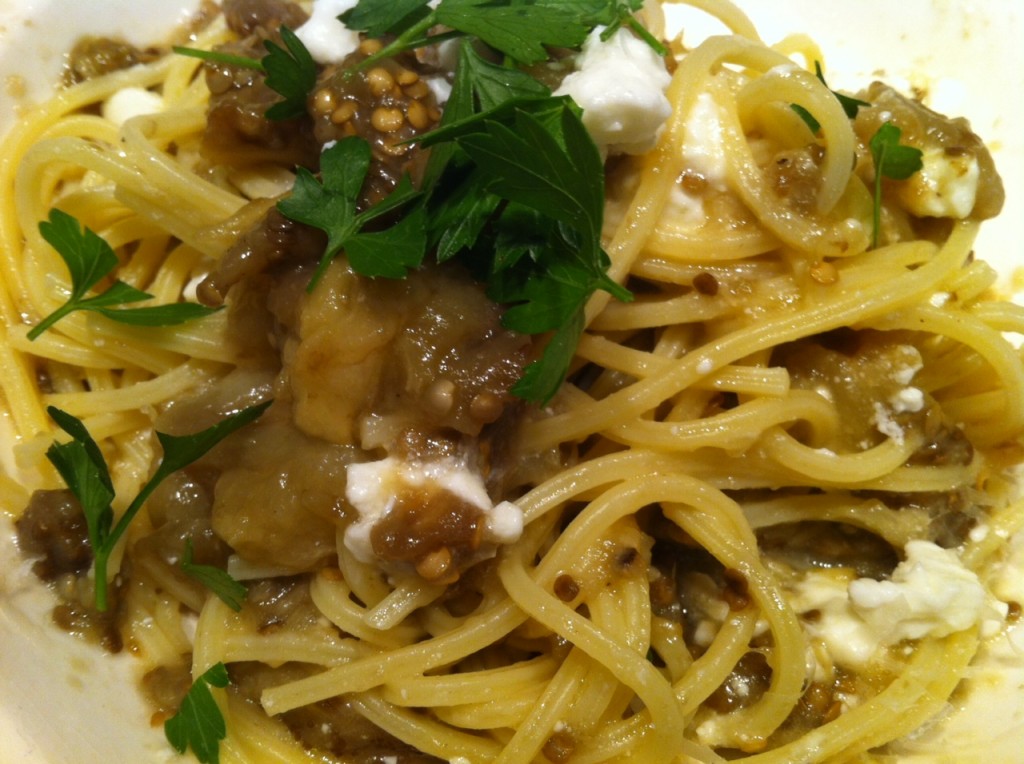 Cut me some slack. Eggplant is probably the one vegetable I am not a huge fan of. If I won't eat it, my family surely won't. It's a texture thing…like seafood! ~Denise