After making the Smoked Wild Salmon on the Big Green Egg the other day, I had some leftovers. I decided to make a little appetizer with the smoked salmon. Yum!
I actually ate this for a snack lunch but it would be great to serve to guests too.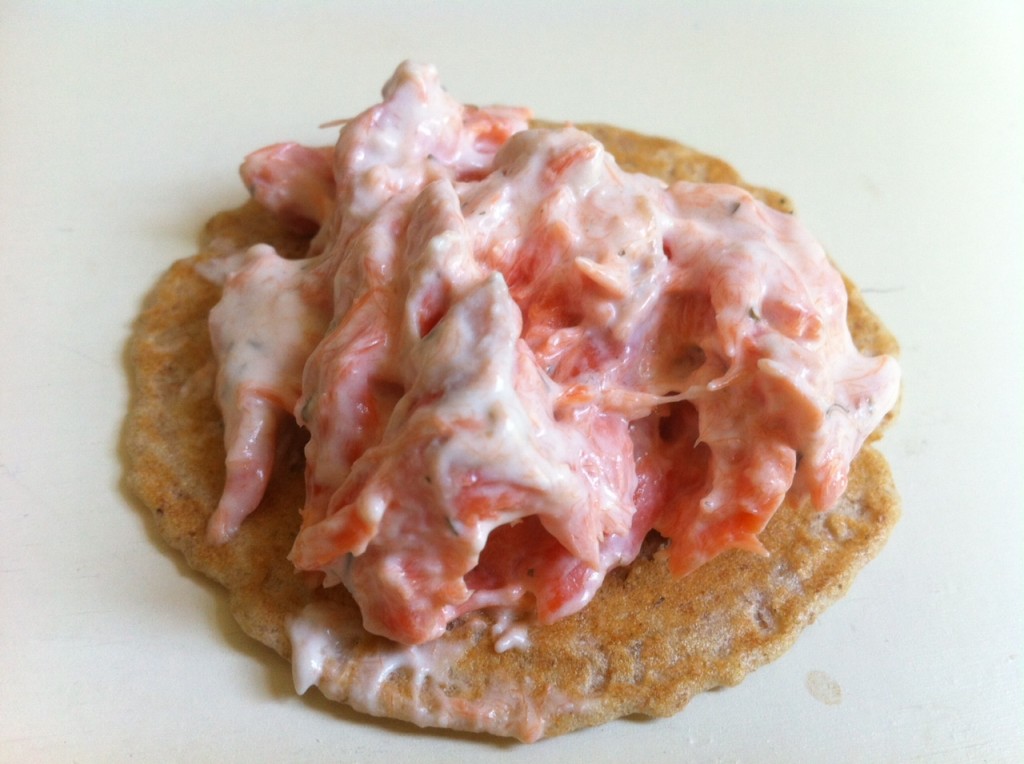 Level of Difficulty:Easy
Time Required:Prep Time – 10min (smoked salmon already prepared); Chill time – 15min+
Ingredients:
2 cups smoked salmon, chopped
1/4 cup cream cheese, softened
2T mayonnaise
2T Greek yogurt
2T prepared horseradish
salt and pepper to taste
parsley or chives for color (optional)
Quality cracker like the 34 degrees savory crisps (whole wheat shown)
Preparing Smoked Salmon Appetizer
Take your leftover smoked wild salmon and flake it apart.
Mix the softened cream cheese, mayonnaise, yogurt and horseradish until well mixed. Add the salmon and stir until just combined. Add salt and pepper to taste.
Serve on a great cracker and add some parsley or chives for color.
Serve.
Variations:
Add some capers to the mix and you'll love the pop of vinegary saltiness!