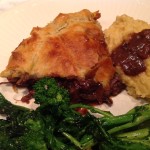 Regardless of what Denise says about me, I have not cooked everything in the world. A rutabaga is one of those things I've never touched. But, there is a first time for everything and this was a delightful surprise at what a great root vegetable this really is. I hope you enjoy the blue cheese and roasted rutabaga puree as a great side dish to your next meal!
Level of Difficulty: Easy
Time Required:Prep Time – 10min; Cook Time – 45 minutes
Ingredients:
1 large rutabaga
2T blue cheese (Point Reyes cheese is what we used!)
6oz half-and-half cream
1 – 1 1/2 cups chicken broth
salt and pepper
Special Equipment and Other Items Needed:
How to make blue cheese and roasted rutabaga puree:
Preheat oven to 450 degrees.
Wash and peel the rutabaga with a knife and then dice into a large dice. Sprinkle with salt and pepper, drizzle with olive oil and roast until tender (stirring a couple of times). This will probably take about 40 minutes.
(I forgot to take a picture but it looked a lot like this minus the Brussels sprouts)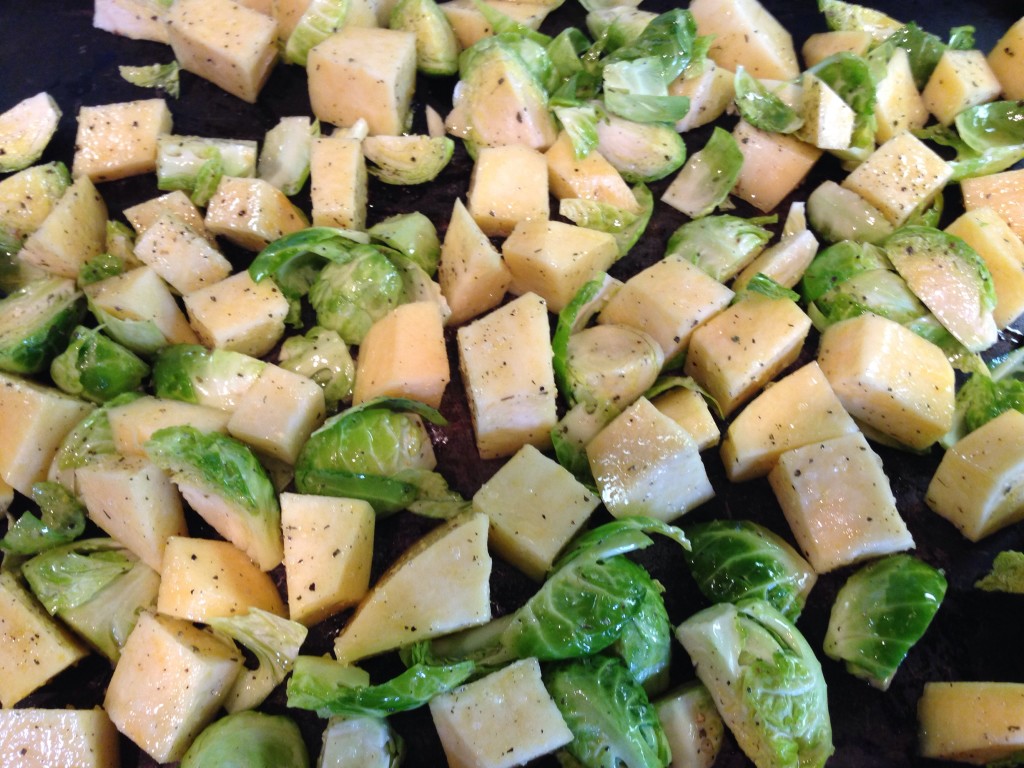 Meanwhile, crumble as much blue cheese as you like. I'm still 'acquiring' the taste for blue cheese so I only put a couple of ounces in, but if you like it, put a bit more.
Place the blue cheese in a small pan with the half and half cream until the blue cheese melts.
When the rutabaga is tender, place in a food processor (aka Cuisinart for Denise!) with the chopping blade. Add the cream and blue cheese. Puree until mostly smooth. Begin to add chicken broth and puree until your desired consistency. Taste and add salt and pepper as desired. I topped this with some of the reduced sauce from the braised short rib pie but they would have been fine on their own too.
Delicious!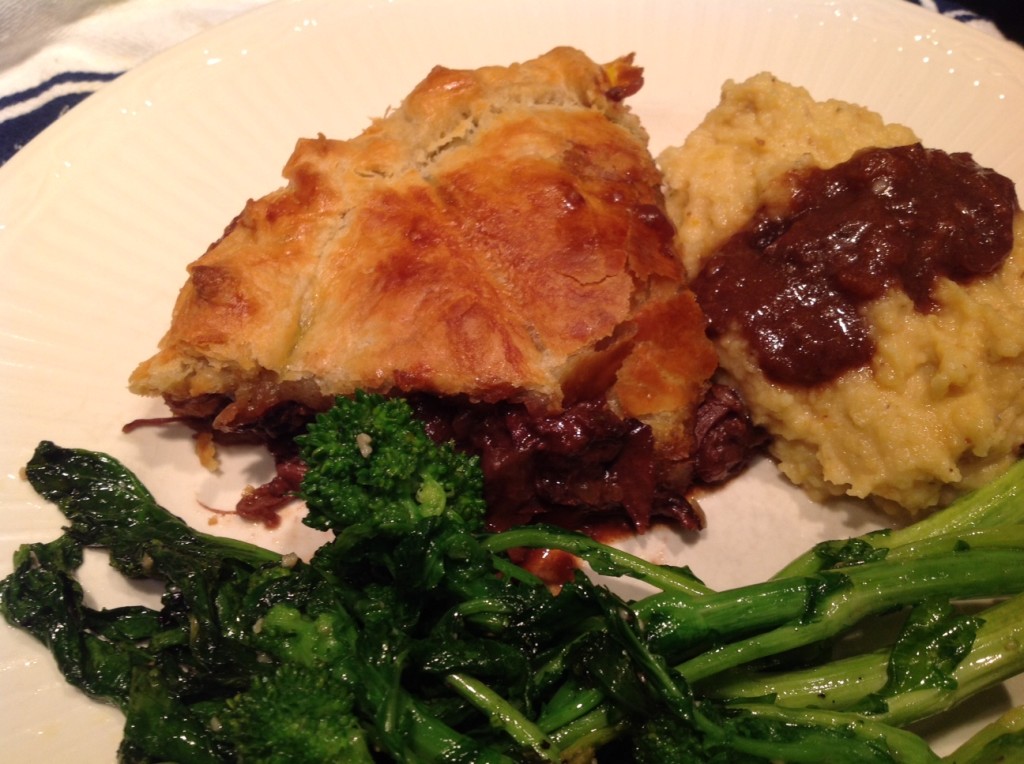 Variations:
Use a different cheese if you are not a blue cheese fan. I think any soft, creamy cheese would do wonderfully, especially a nice goat cheese.
Meal Ideas:
I served this as a side to the blackberry and red wine braised short rib pie and it was AMAZING!!
Got Leftovers?:
These tasted just as good reheated!
Yes…I think we all know by now that a food processor is a Cuisinart in my world. Do we REALLY need to keep pointing that out?? Oh..and now that you have cooked a rutabaga, I think you HAVE cooked everything in the world! ~ Denise

Still lots of things I've never eaten or cooked but I'm not saying what because I'd rather not be surprised with them in our next Mystery Basket!! ~Melissa