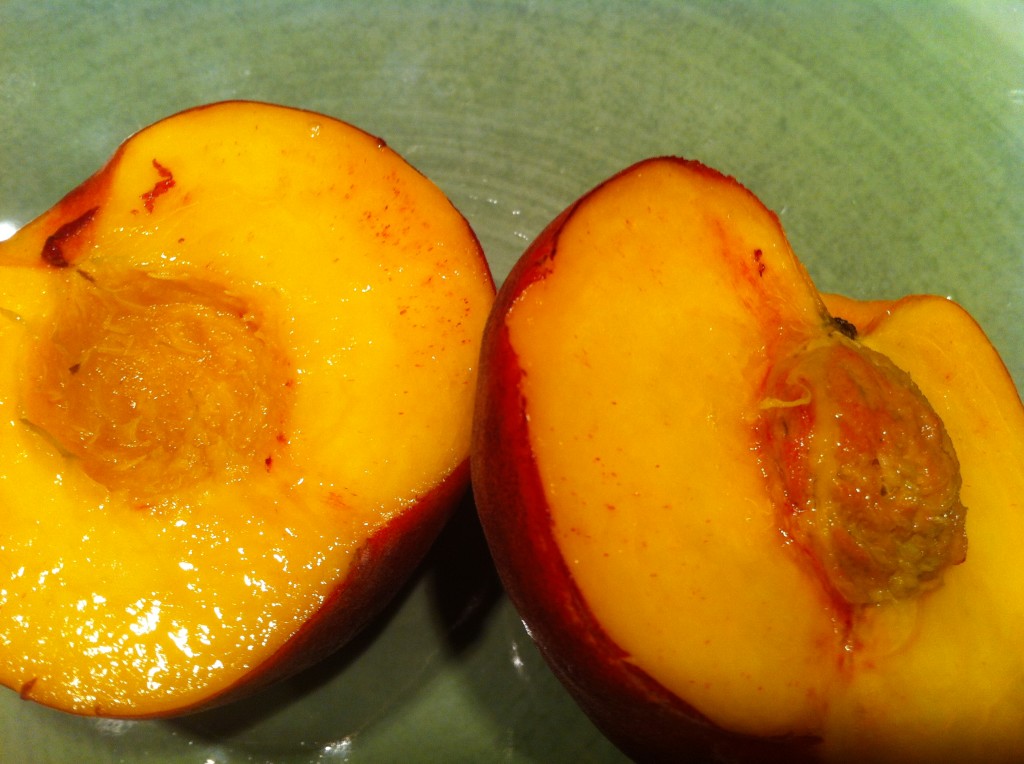 In 1989, my host-mother in France was making a dessert requiring a lot of apricots. Even then I loved to cook, so I was helping her in the kitchen. She asked me to take the pits out of a bunch of apricots and then proceeded to laugh at me on my technique (or lack thereof). She quickly showed me how to do it and I could not believe how simple it was.
Knowing tricks like these will dramatically reduce your prep time in the kitchen. Check out this video on how to remove the pit from a peach and other stone fruits.

Also, McNack's is changing how we do our videos. No more overly boring 'talking hands'. We hope you like this more creative and fun video!! Let us know what you think with a comment or a share on your facebook timeline.
How to take the pit out of a peach – Video here
1. Find the natural seem that goes around the peach, nectarine, plum or apricot.
2. Take your knife and run it around that seem all the way around the fruit.
3. Twist the peach and open it up into two halves.
4. Use your index finger and pop out the pit starting under the stem side of the fruit.
That's it! Enjoy.
Ok, so in proofreading my post, I noticed I wrote 'stoned fruit' instead of stone fruit. That's some kind of fruit! – Melissa