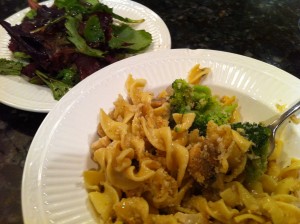 This is one of the old school casseroles. People don't make casseroles like they used to with the higher focus on fresh ingredients, however, casseroles still have their place and I love them. They are great to deliver to a friend in need of a meal. It's great for a potluck. It's great for a family meal too. For this one, I substituted chicken tenders for turkey and added lightly steamed broccoli for a one dish meal. Both of these things are optional.
Adapted from Turkey Tetrazzini recipe on Foodnetwork.com from Tyler Florence.
Level of Difficulty: Moderate
Time Required: Prep Time – 30min; Cook Time – 30 min
Ingredients:
2 T Vegetable Oil
1 shallot, chopped
3 cloves of garlic, minced
1 lb mushrooms, cleaned and sliced thin
3T chopped fresh parsley
2T fresh thyme
2 bay leaves
salt and pepper to taste
Lemon zest from 1 lemon
2 cups chicken stock, low sodium
4T butter
1/4 cup flour
1 egg yolk, lightly beaten
1 cup milk
4 lbs turkey breast / chicken tenders
1 lb egg noodles
1/4 cup Italian style bread crumbs
1/4 cup Panko bread crumbs
1/2 cup grated Parmesan
2-3 cups broccoli (optional)
How to Prepare Turkey Tetrazzini:
Preheat oven to 350 degrees. Prepare a pot of water to boil for the noodles. Cook according to the directions and set aside when done.
Meanwhile, in a sauté pan, add the oil, shallot and garlic to a pan and sauté about 4 minutes. Add the mushrooms and herbs and sauté until browned. Season with salt and pepper and transfer to a bowl. Add the lemon zest and stir to incorporate. Cover with plastic wrap and set aside.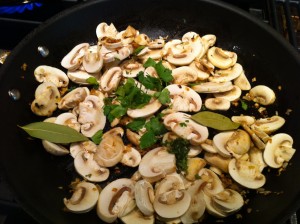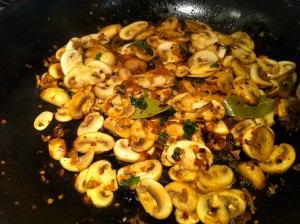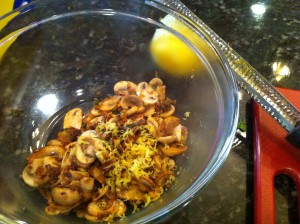 Salt and Pepper the chicken/turkey and cook over medium heat until cooked through. When done, set aside on a cutting board for 10 minutes to rest. Then cut into bite size pieces.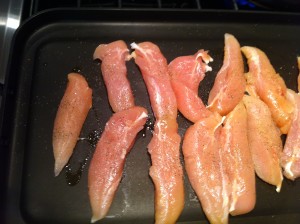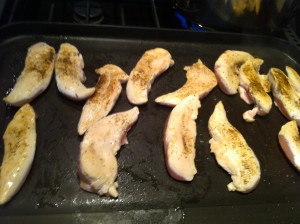 To make the roux, add the butter to the skillet used for the mushrooms and melt over medium heat. Heat the stock in a separate pot over warm heat. Add the flour to the butter and stir constantly for 3-5 minutes until well incorporated. Slowly add the stock and whisk briskly to avoid lumps. Cook and stir until roux is smooth and thick. Add the milk and stir. Add the egg and stir. Add the mushrooms and poultry. Heat through.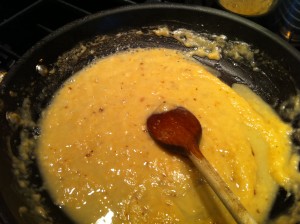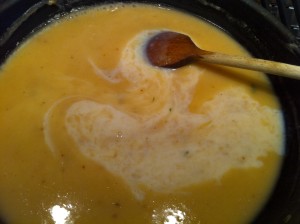 Add the cooked noodles and then transfer to a 13×9″ baking dish that has been buttered or sprayed with cooking spray. Top with bread crumbs, panko and parmesan. Bake until crusty and bubbly (about 30minutes). Enjoy!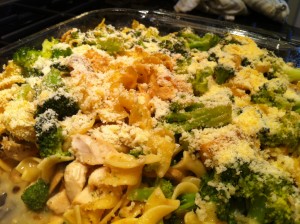 Variations:
Turkey or chicken is fine in this dish. Also, the amount of bread crumb/parmesan topping is your choice. Light or heavy.