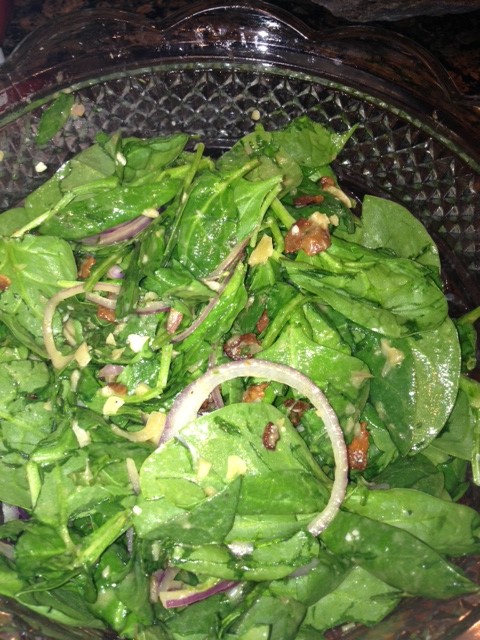 I love fresh spinach salads but I hate the way my teeth feel afterwards. I thought I was the only one that had this problem but then I decided to 'Google' the question and found out why.
Why do your teeth feel funny after eating spinach?
Although it does not appear to be 100% proven, the main thought is that it is due to spinach's acid levels. Spinach is high (in relative terms) in oxalic acid. From what I can gather, the acid causes some crystals to form on your teeth making them feel 'fuzzy' or 'gritty'.
I'm just glad I'm not alone in this one!!
Don't believe me, check out these sources:
http://www.drgourmet.com/askdrgourmet/foods/spinach.shtml#.UaeDGj3D-P8
http://www.ask.com/question/why-does-spinach-make-your-teeth-feel-funny
Leave it to Melissa to research and answer this question for us. Love the Tech girl! -Denise