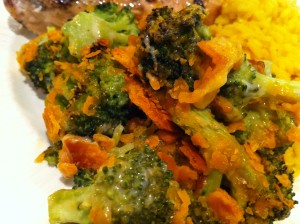 I generally make this old-fashioned broccoli casserole only 2X a year – Thanksgiving and Christmas. But when one of my babies asked for it the other day, I thought, 'Why not!". So – here it is.
Level of Difficulty: Easy Time Required: Prep Time – 20min; Cook Time – 20 min
Ingredients for 8+ servings:
2 1/2 lbs broccoli (cut into equal size florets)
6 oz cheez-its
12 ozs freshly grated extra sharp cheddar cheese
1 can cream of mushroom or cream of chicken soup
1 t salt
Special Equipment and Other Items Needed:
Preparing Broccoli Casserole:
Steam the broccoli until VERY CRISP tender. This should take a short amount of time. When the broccoli turns bright green it is probably done. Remember it will cook for a bit in the oven too.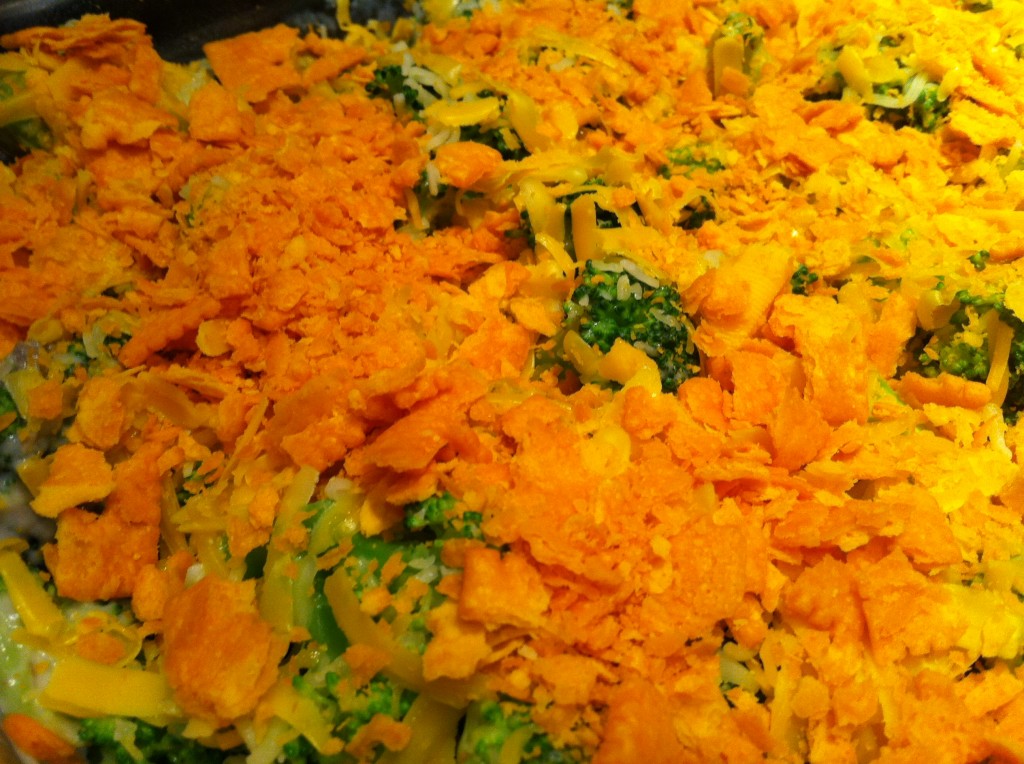 Preheat the oven to 450 degrees.
When the broccoli is just steamed add to the casserole dish. Stir in the can of cream of mushroom/chicken soup. Add the salt. Add the freshly grated cheese. Crumble the cheez-its and add to the top.
Cook at 450 degrees until hot through about 20 minutes.