Friends, Followers, and Subscribers,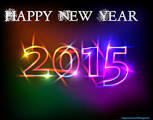 Happy 2015! As you know, throughout the latter half of 2014 we were not able to keep our blog up to the capacity that it was is previous times. As we have said before, sometimes this thing called "Life" gets in the way!
This is the beginning of a new year so we are ready to cook, entertain and post away! We have some ideas of what we will be doing in the upcoming weeks and months, but if there is something specific that you want to see, or a recipe that you need, etc., please don't hesitate to ask us!!! We are here to provide YOU with content that YOU want!!! You can leave a comment on the blog, ask us on Facebook or send an email to denise@mcnackskitchen.com or melissa@mcnackskitchen.com
Wishing you all a fantastic 2015!
Denise and Melissa