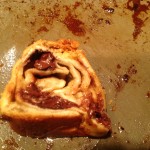 My baby girl turned 5 the other day and it is custom in our home for the birthday boy/girl to decide what they want for dinner. She opted for make your own pizzas! This is a fun way to get everyone involved and enjoy some pizza together.
After everyone made their pizza, we ended up with extra dough (I buy mine from the bakery at my grocery store!). Somebody said dessert pizza so I decided to experiment and make this dessert stromboli!. It was sweet and delicious.
Level of Difficulty: Easy
Time Required: Prep Time – 10min; Cook Time – 20 min
Ingredients:
8 oz Pizza Dough
2T brown sugar
1T white sugar
2T white chocolate chips
2T milk chocolate chips
4T butter, melted
Special Equipment and Other Items Needed:
You'll need a pastry brush to brush the butter on the dough

Preparation:
Preheat the oven to 400 degrees. Roll out the pizza dough nice and thin.
Brush it with 1/2 of the melted butter.
Sprinkle it with the sugars and chocolate chips.
Roll it up, place on a baking sheet (lined with parchment for easy cleanup) and shape it into a crescent. Brush the top with the remaining butter and then poke some holes in it with a knife.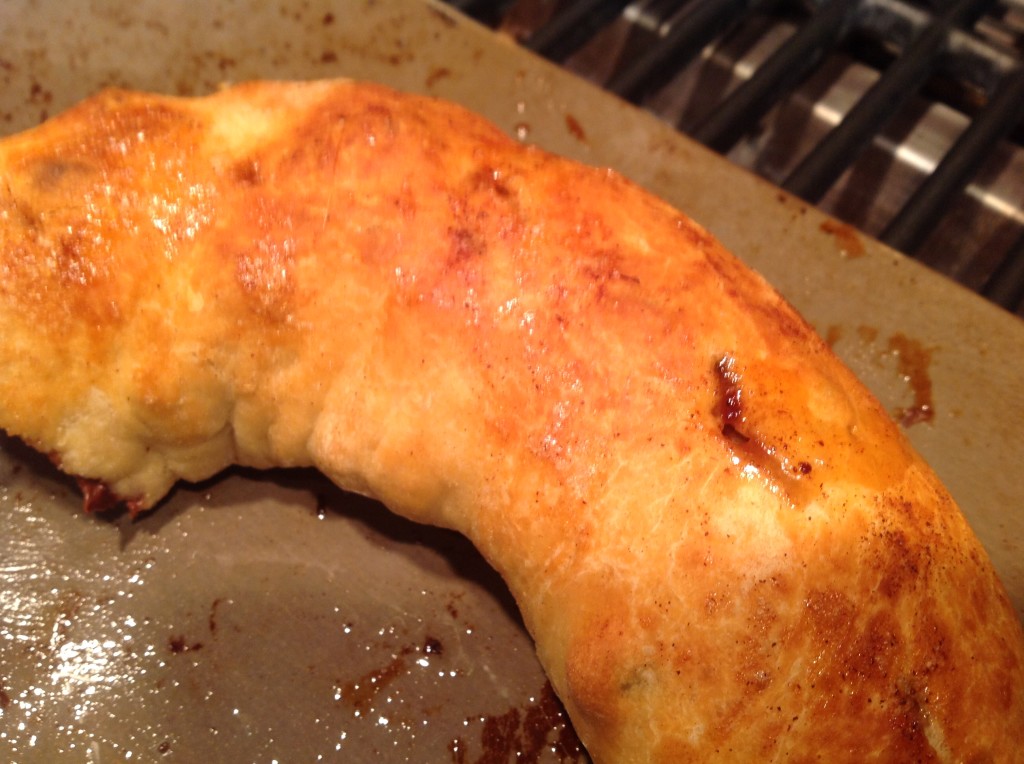 Place in oven and cook about 20 minutes or until golden brown on top. Slice and serve!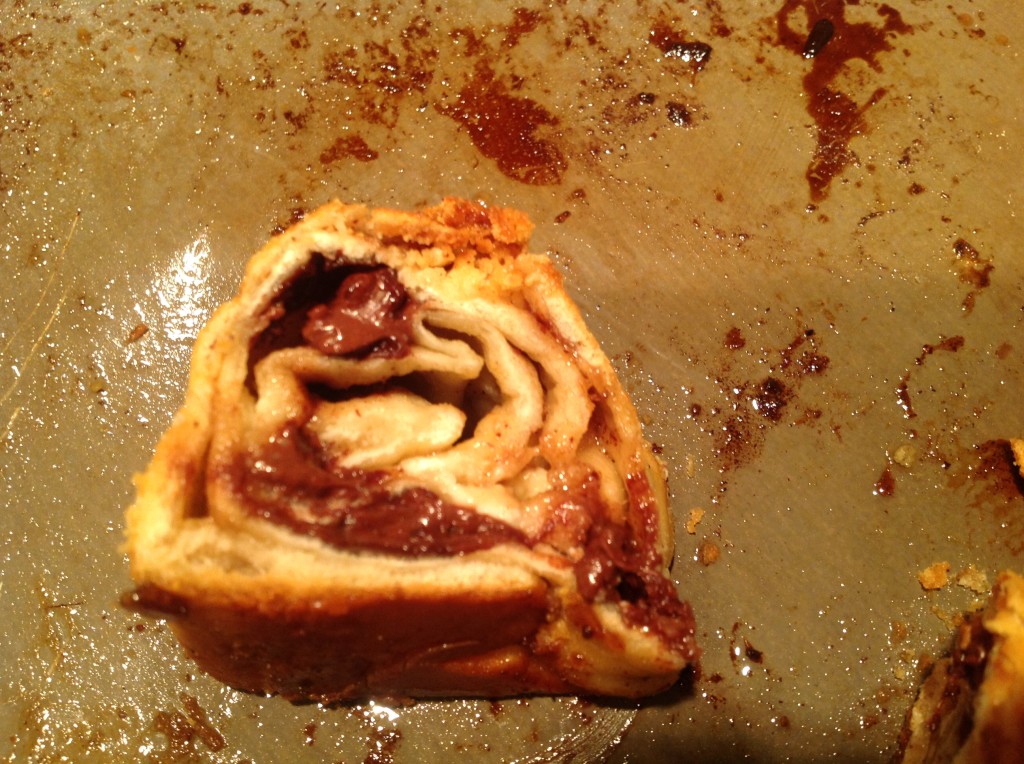 I apologize for the not so fantastic photo 🙂