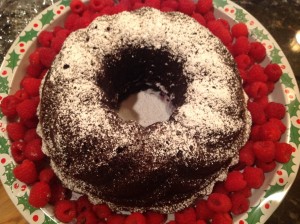 For Bourbonfest, I opted to bring this chocolate bourbon bundt cake I had made several years back. It is absolutely delicious and pretty easy to make even if it requires……BAKING!
I found it originally in Gourmet magazine in September 2005.
Level of Difficulty: Moderate
Time Required: Prep Time – 30min; Cook Time – 40 minutes
Ingredients:
1 cup unsweetened cocoa powder plus 3T for dusting bundt pan
1 1/2 cup brewed coffee
1/2 cup bourbon (something like Maker's Mark)
1 cup unsalted butter, cut into 1 inch pieces
2 cups sugar
2 cups all-purpose flour
1 1/4 t baking soda
1/2 t salt
2 large eggs
1 t vanilla
Special Equipment and Other Items Needed:
Bundt pan (10 inch, 3 1/4 inch deep, 3 qt capacity)
How to make chocolate bourbon bundt cake:
Put oven rack in middle of oven. Preheat oven to 325 degrees.
Butter bundt pan then dust with 3 T cocoa powder, extra powder can be removed.
Heat coffee, bourbon, butter and 1 cup cocoa powder in saucepan over medium heat. Whisk until butter is melted. Remove from heat, add sugar and whisk until dissolved. Pour mixture in a large mixing bowl and let cool for about 5 minutes.
In separate bowl, mix together flour, baking soda and salt.
In a small bowl (see this is why baking is annoying, all these bowls!!), whisk eggs and vanilla together. Pour eggs into cooled chocolate mixture. Add the flour mixture and whisk until combined (it will be bubbly). Pour the batter into the bundt pan and bake for about 40 minutes. Insert a wooden pick to know when it is done (it will come out clean).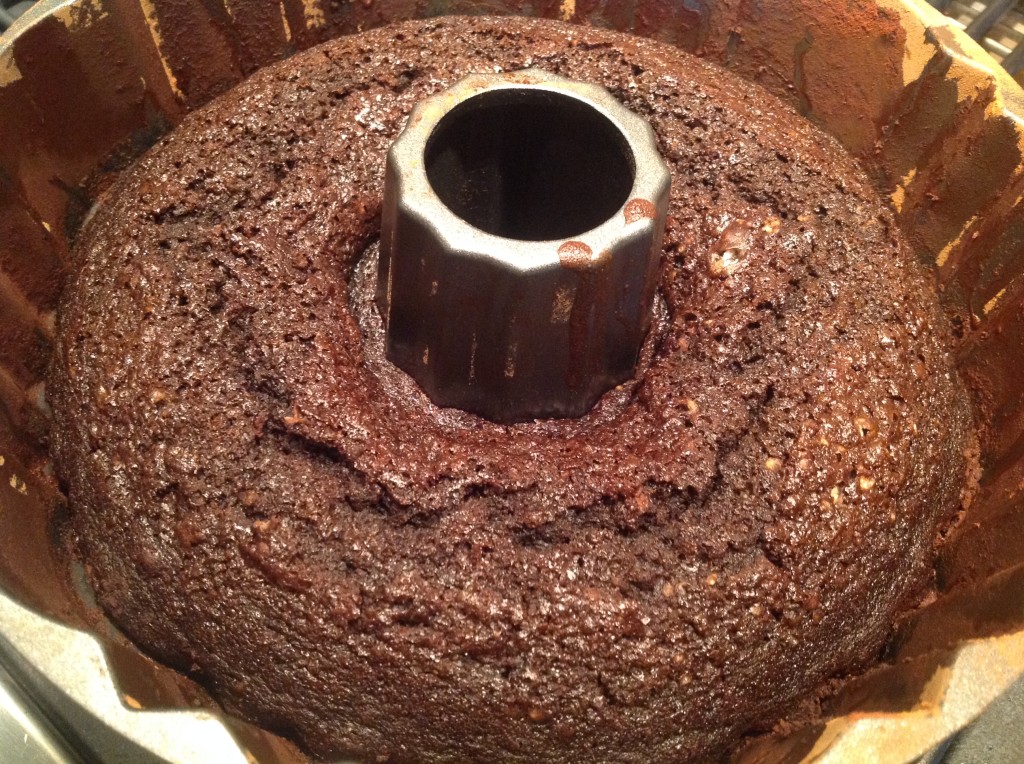 Cool cake completely on a rack. When cool, loosen the cake from the pan with a knife (don't forget the inner ring) and say a quick prayer. Then turn out the cake onto a plate.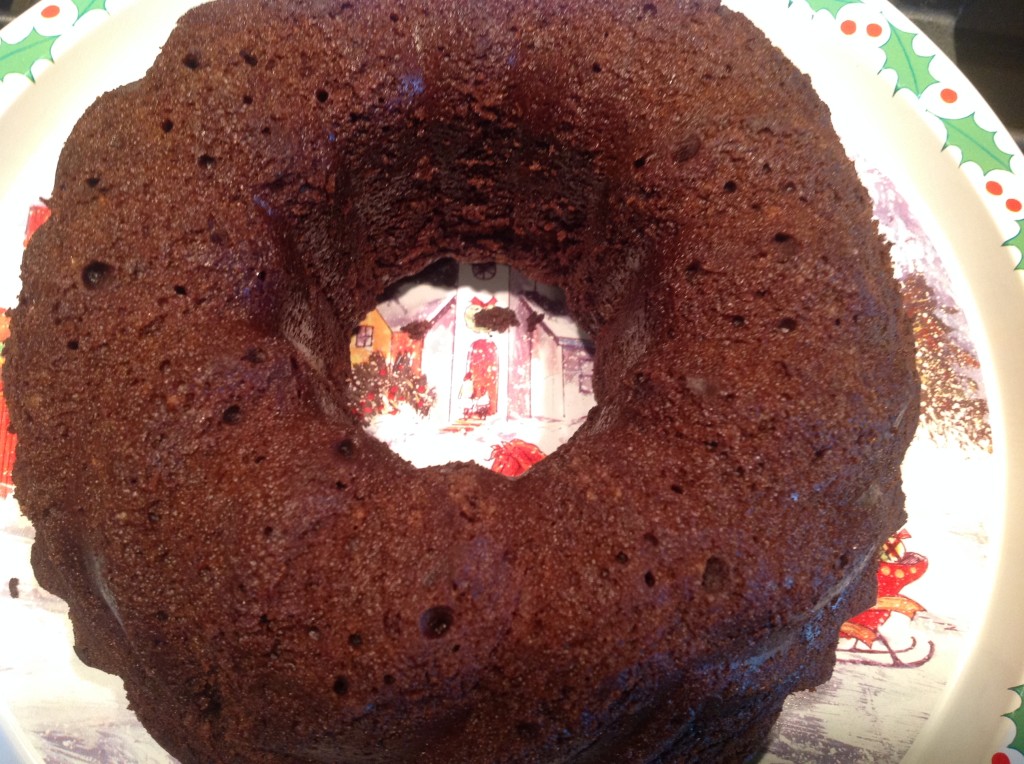 Dust with powdered sugar before serving.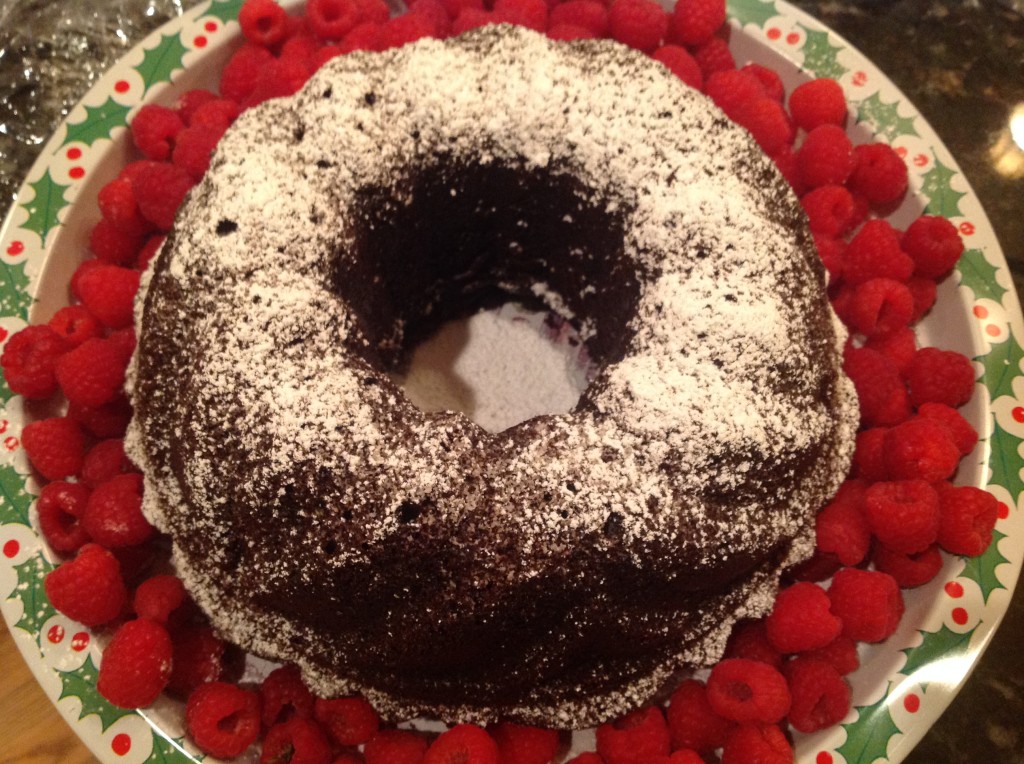 This cake does best when made a couple of days in advance.
Important Tips:
Butter and dusting the pan should not be rushed. This won't work if it doesn't come out of the pan.