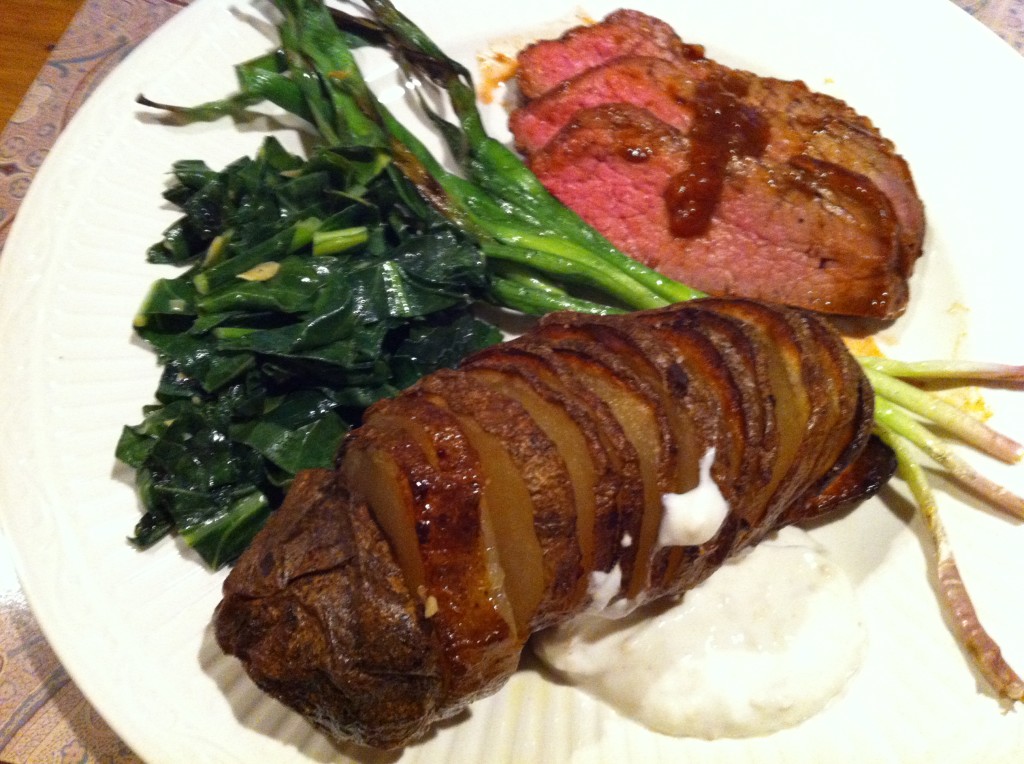 I am always looking for a new twist for potato recipes. I saw this presentation somewhere and thought it would be a nice addition to my potato rotation. Just as simple as roasted potatoes or a baked potato but with a really pretty presentation. Try these hasselback potatoes the next time you want to change things up.
Level of Difficulty: Easy
Time Required: Prep Time – 10min; Cook Time – 45 min
Ingredients:
4 medium russet potatoes
4T butter (or more if you like)
6T olive oil
Salt and pepper to taste
Optional: I served these with a mix of 1 cup 0% Greek yogurt, 2-4T horseradish and a teaspoon of salt and pepper. It was a really great accompaniment.
Preparation:
Preheat oven to 400 degrees. Wash potatoes. You are going to make slices in the potato as if you are making thick cut potato chips. However, you are not going to slice all the way through. Just cut about 4/5ths of the way through the potato so that it stays together. Repeat for all potatoes and carefully transfer to your baking dish.
Salt and pepper the potatoes and dot with butter. Drizzle all the potatoes with olive oil. We are mixing the two so that we raise the burning point of the butter and to cut back on some of our butter usage.
Place the potatoes in the oven. Using a spoon, baste the potatoes every 10-15 minutes with the melted butter and olive oil.  This will provide great flavor and encourage a crispy texture.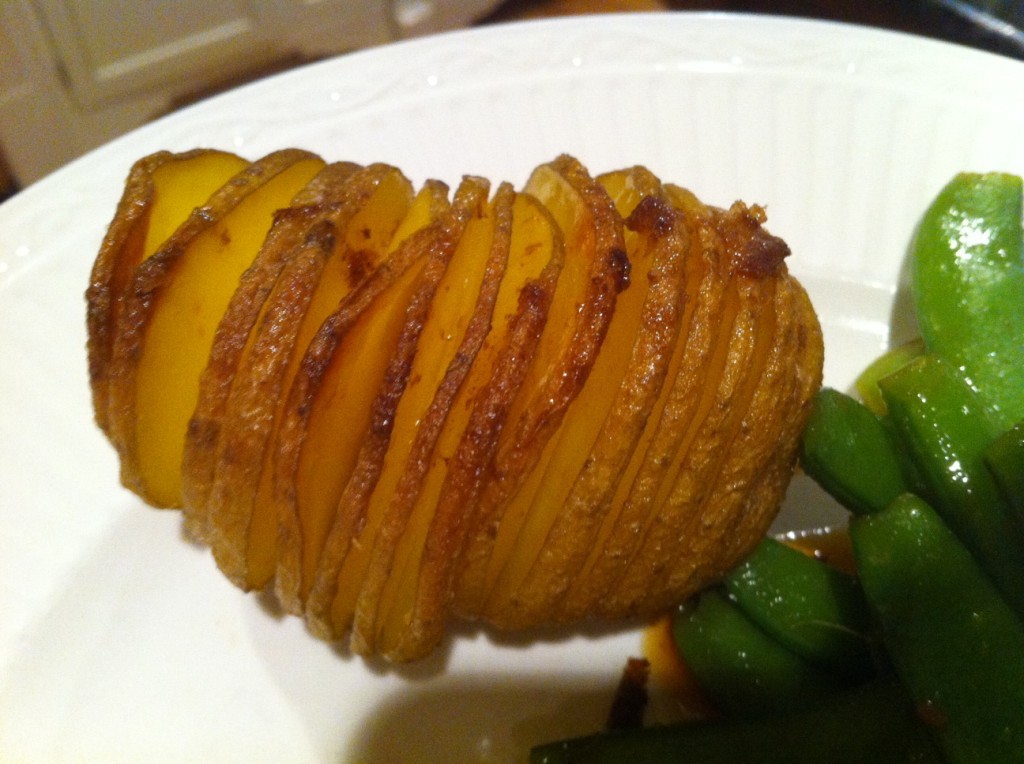 Menu Idea:
Pictured here with BBQ tri-tip roast, grilled green onions and sautéed collard greens.
I have made Hasselback potatoes a similar way, but after I drizzle them olive oil, I roll the tops in a mixture bread crumbs, parmesan cheese, and paprika. I have also tried this with Yukon Gold potatoes.   – Denise