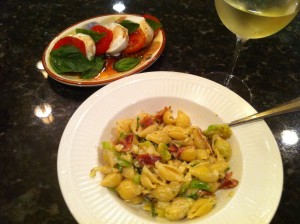 Bacon pasta sounds pretty good because everything is better with bacon, right? Well, what if you also sneak in some healthy vegetables at the same time? Then it's tasty and healthy. Check out this bacon pasta with shredded Brussels sprouts and roasted corn.
Level of Difficulty: Easy Time Required: Prep Time – 20 min; Cook Time – 30 min
Ingredients:
1/2 lb your favorite shape pasta, I used the small shells for this
1/2 lb bacon, cooked crispy and chopped. Reserve some of the bacon fat
10 Brussels sprouts, washed and shredded
2 ears of corn, roasted
3T 0% Greek yogurt
1/2 cup freshly grated parmesan cheese (this is a 1/2 cup if using a microplane which makes it really light and airy. If you use pre-grated parmesan, 1/4 cup is all you'll need)
salt and pepper
reserved pasta water
Special Equipment and Other Items Needed:
Microplane (my favorite way to grate Parmigiano-Reggiano)
Preparation:
Cook bacon in skillet and set aside on paper towels. Reserve some of the bacon grease (2-3T) to cook the vegetables in. Chop the bacon.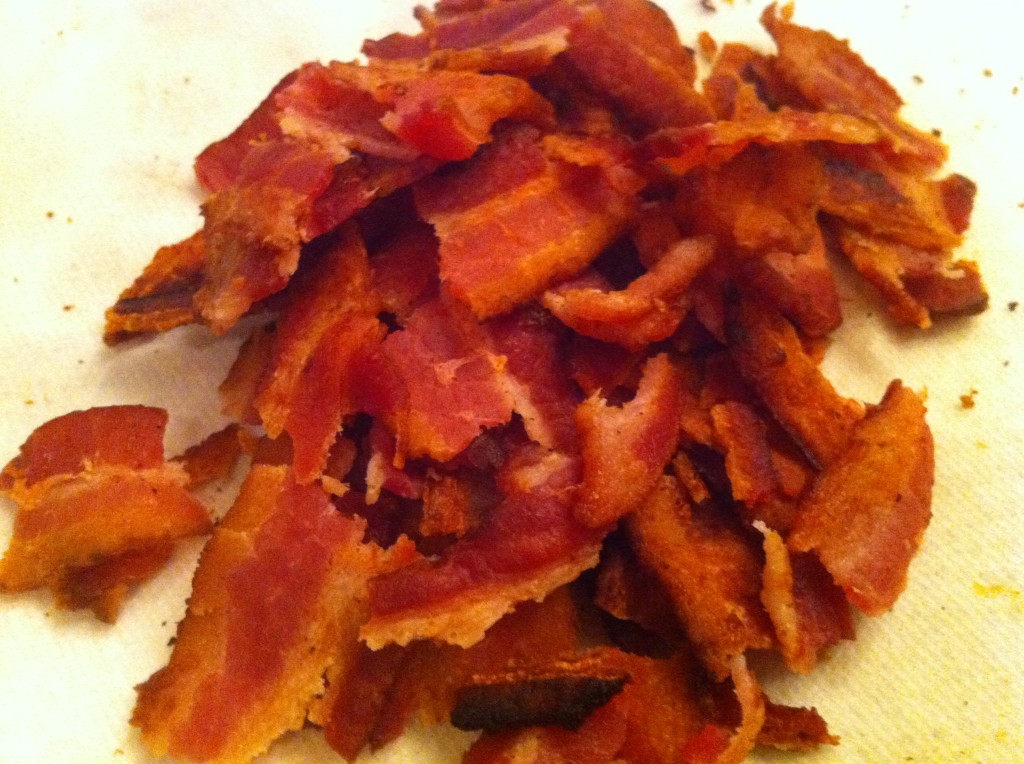 Roast 2 ears of corn on the grill until mostly cooked and some browning on the kernels. This will take about 15-20 minutes. Cut the kernels from the cob.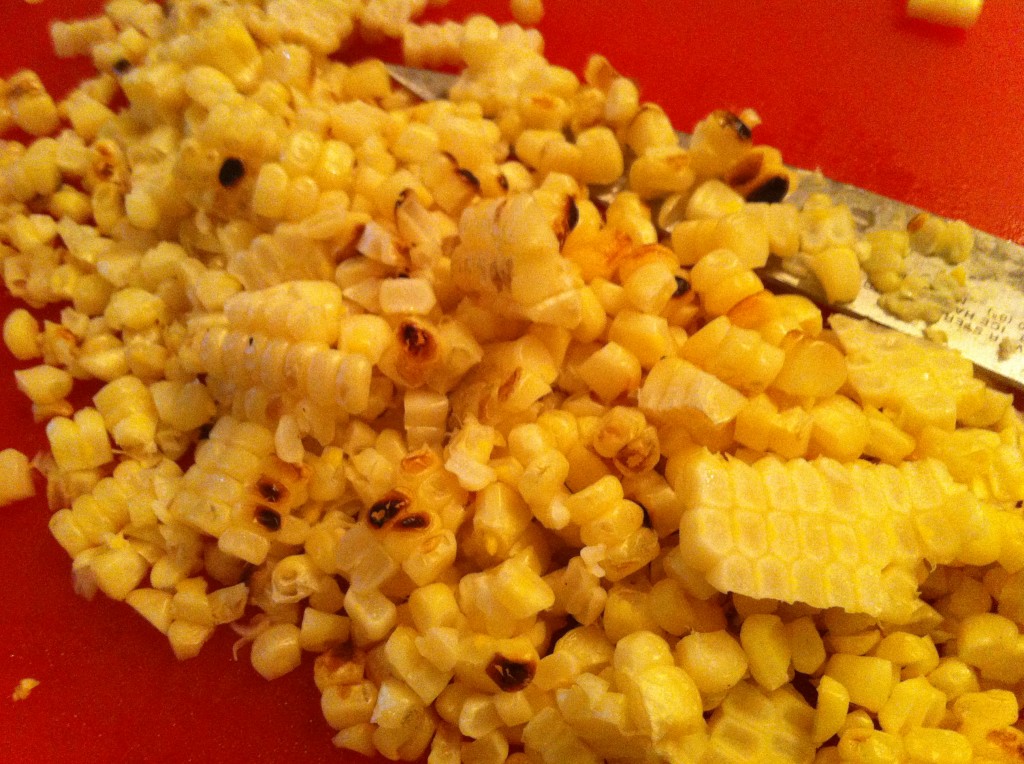 Cook the pasta in salted water according to the package directions. While it is cooking, shred the Brussels sprouts. Add the sprouts to the skillet with the bacon fat and sauté over medium heat.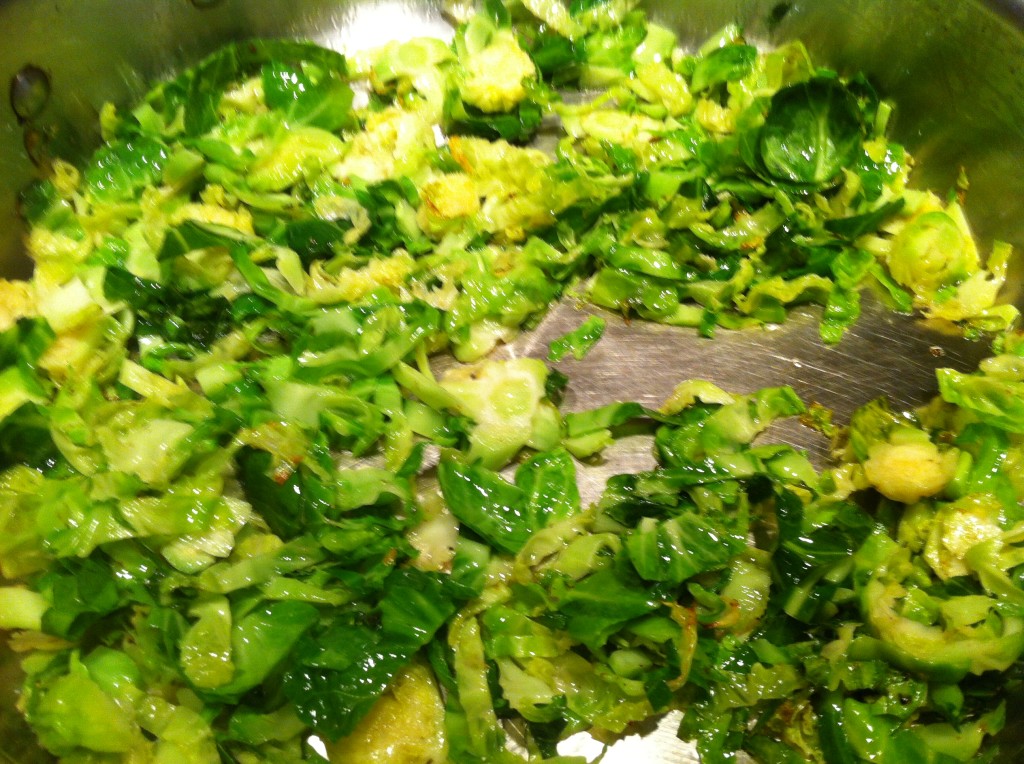 When starting to wilt, add the corn. Continue to sauté until desired level of tenderness.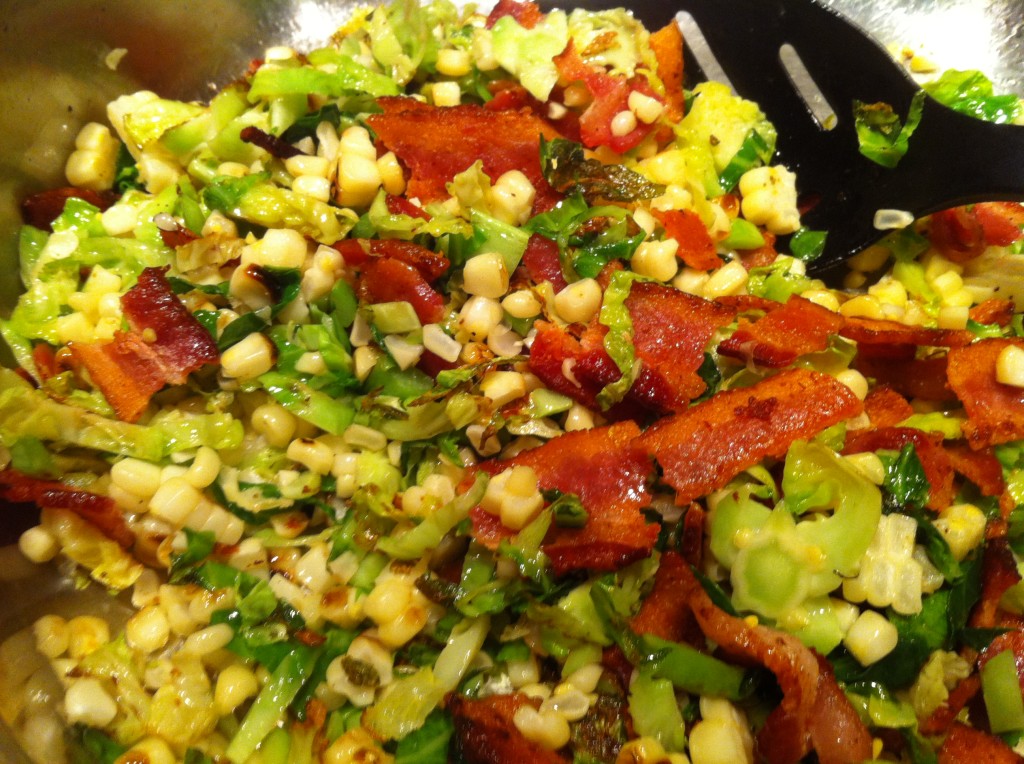 When the pasta is done, reserve about 2 cups of liquid and then drain the pasta. Add the pasta to the skillet with the sprouts and bacon. Add about 1 cup of the liquid and stir to incorporate. Add the parmesan cheese and stir. Add the Greek yogurt ( or sour cream if you prefer). Taste it and add salt and pepper to your liking. Enjoy!

Important Tips:
Add the bacon late so it doesn't get soggy.
Variations:
Add any veggies you like!
That looks awesome!! My family will love this for sure! -Denise