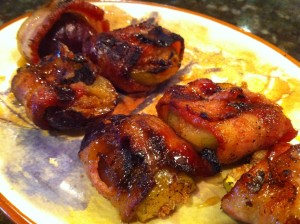 I love figs and this is a great time to buy them. They had some good looking ones at the store the other day so I impulsively bought them. On the drive home, I was thinking how I'd cook them. Then, in a sudden inspiration from Denise, I decided to wrap them in bacon!! Why not?! Bacon makes everything delicious. So, here is an easy fig recipe.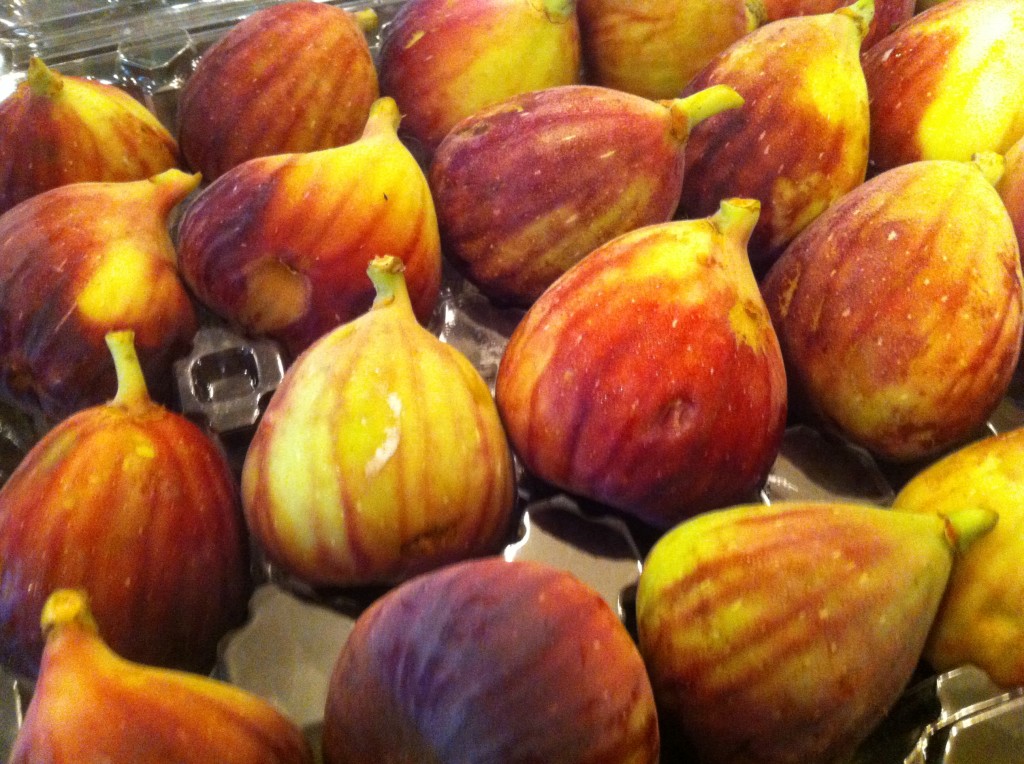 Level of Difficulty: Easy Time Required: Prep Time – 5min; Cook Time – 20 min
Ingredients:
As many figs as you plan on serving, cut in half
One piece of THICK cut bacon for every fig, cut in half
Olive oil
Pepper
Honey
Special Equipment and Other Items Needed:
Grill if you want to grill, just remember to not walk away as the bacon will make it flare and you'll need to sprinkle the flame with water so you don't burn your bacon.
Toothpicks
How to make bacon wrapped grilled figs:
Soak toothpicks in water
Wash figs, cut in half
Cut slices of bacon in half
Lay out strips of bacon and set fig on top.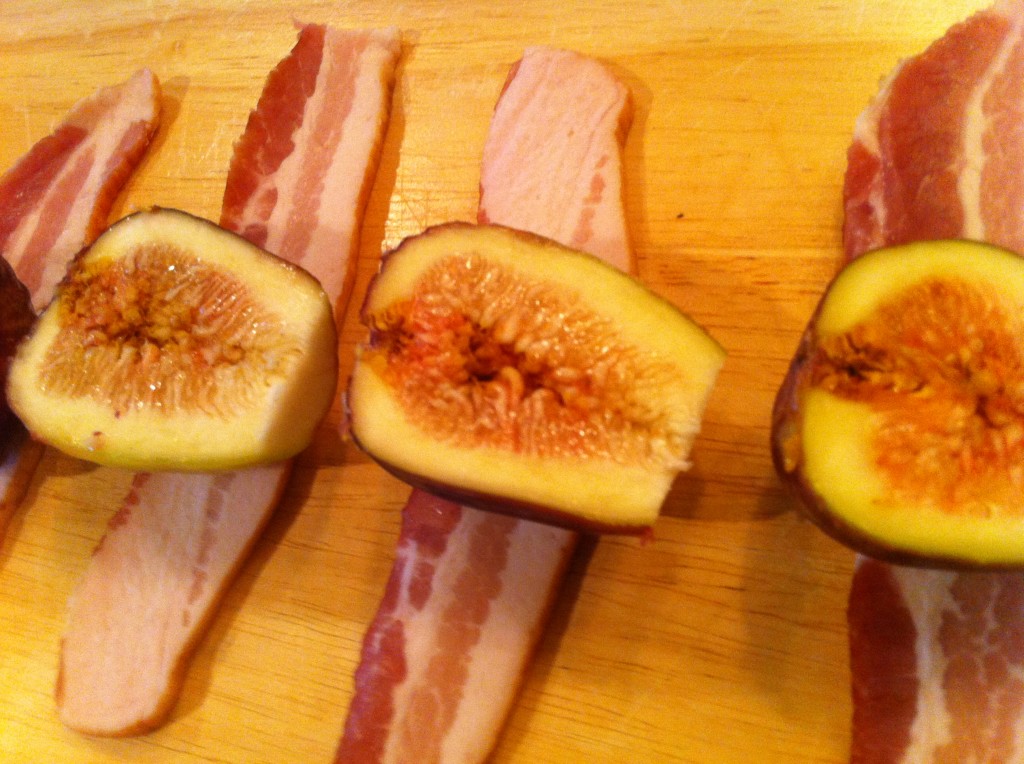 Grate some pepper on it. Wrap bacon around and secure with toothpick.
Oil your grill so bacon doesn't stick.
Grill about 20 minutes or until bacon is done.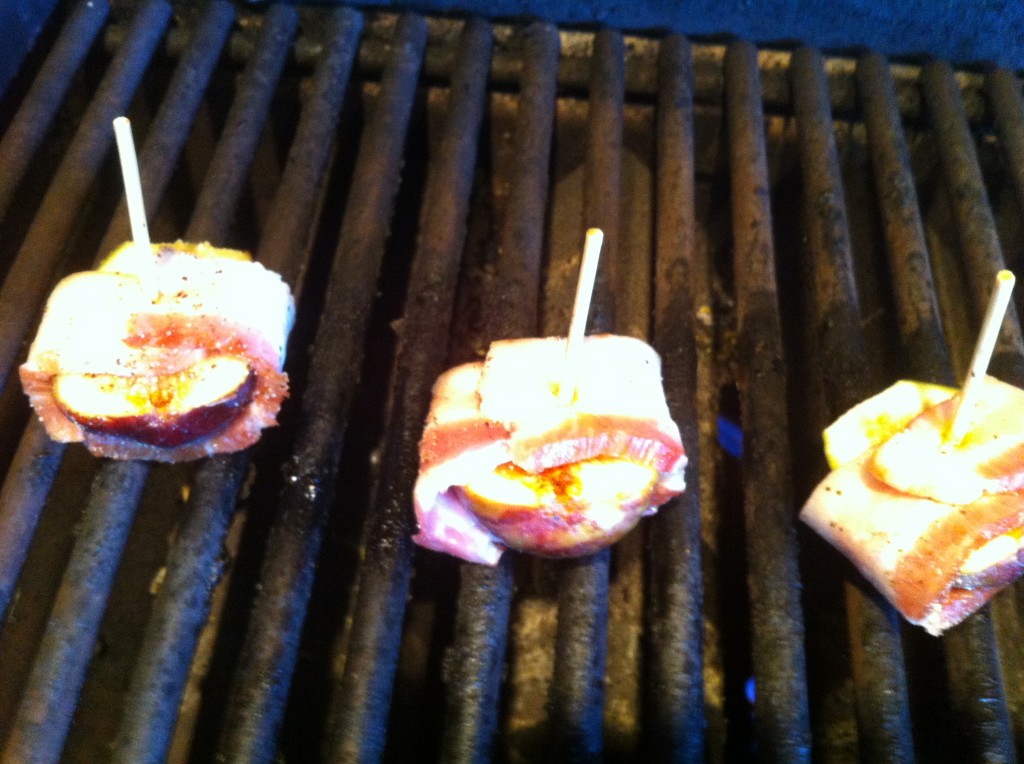 Remove from grill, remove toothpick, drizzle with honey and serve!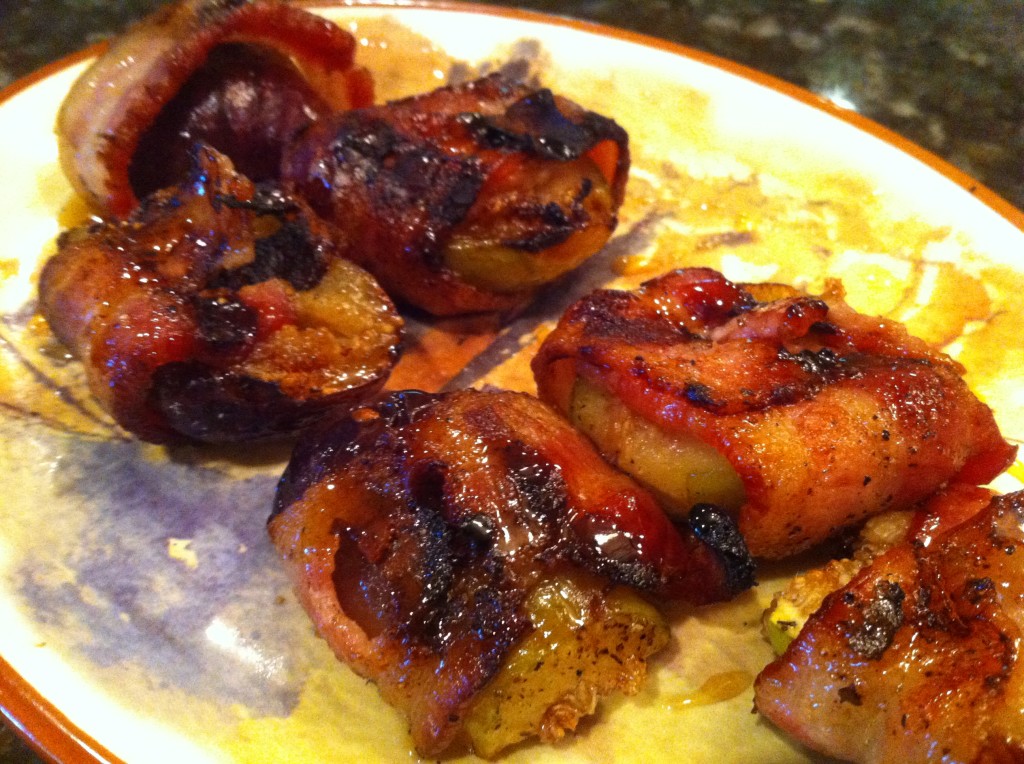 Variations:
Don't want to manage the grill, place in oven at 450 degrees and cook there instead.