Most of us live in or near a city that offers outdoor concerts. Whether they are casual, on a grassy area with kids running around, or they are at an outdoor venue like Chastain Park in Atlanta, they are a blast. Part of the fun is bringing in your own dinner and eating it while listening to some great music.
We did a post over the summer about packing a picnic for the casual outdoor concerts. Next Saturday, we are going to hear Kayla Taylor Jazz over at the Mable House and thought we should do a post about what to bring to an outdoor concert that is at a little more of an upscale venue than the local park! Side note: If you live in Atlanta, you really should come to the concert. It's kid friendly, free, and she puts on a FABULOUS show! Kayla has been a great friend of mine for years and she is a huge McNack's supporter!! Go see her. You won't be disappointed.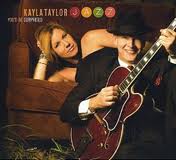 What to bring for concert food? Here's a sample menu!
Wine – Don't forget an opener and glasses. If you really want to be classy, bring a wine chiller so you don't have to keep opening up your cooler to refill!
Summer Cocktails – Don't forget the ice!
Specialty Meats and Cheeses – You can pack them separately and then display them on a platter once you get to your table. If you are not a table, you can put what you like on your plate straight from the container.
Pork Tenderloin sliders – Make and slice your meat before you leave and put into a container. Pack your rolls separately as well as any condiments that you might like. Don't forget a spreader for the condiments.
Roasted Brussels Sprouts – you can always add bacon to this just keep the bacon separate so it doesn't get soggy.
Arugula with Parmesan – great, light and easy salad.