Quality, fresh fish makes my mouth water when I see it in the market. I wish my children were ready to eat fish because I'd make it a whole lot more than I do now if they did. It provides such great variety to your weekly menus because chicken tastes like chicken, but all the different varieties of fish and seafood each have their very own flavor.
I saw a really nice piece of halibut the other day and decided the kids could eat pasta tonight! This was absolutely delicious and was pretty to look at too.
Level of Difficulty: Moderate
Time Required: Prep Time – 20min; Cook Time – 20 min
Ingredients for 2:
2 pieces of halibut whatever size you want
Panko bread crumbs
Salt and Pepper
Olive Oil
1 lb fresh spinach
2 cloves garlic, minced
1/2 lemon, juiced
4 jalapenos (red if you can find them), seeded and diced
2 cups grape tomatoes, sliced
1 shallot, sliced thinly
1 T sugar
How to make Halibut with tomato chutney and spinach:
Halibut:
Salt and Pepper the Halibut filets. Let rest for a few minutes to pull some of the water from the fish and then top with panko bread crumbs and a drizzle of olive oil. Place on a baking sheet covered with parchment paper and set aside. Preheat oven to 450 degrees.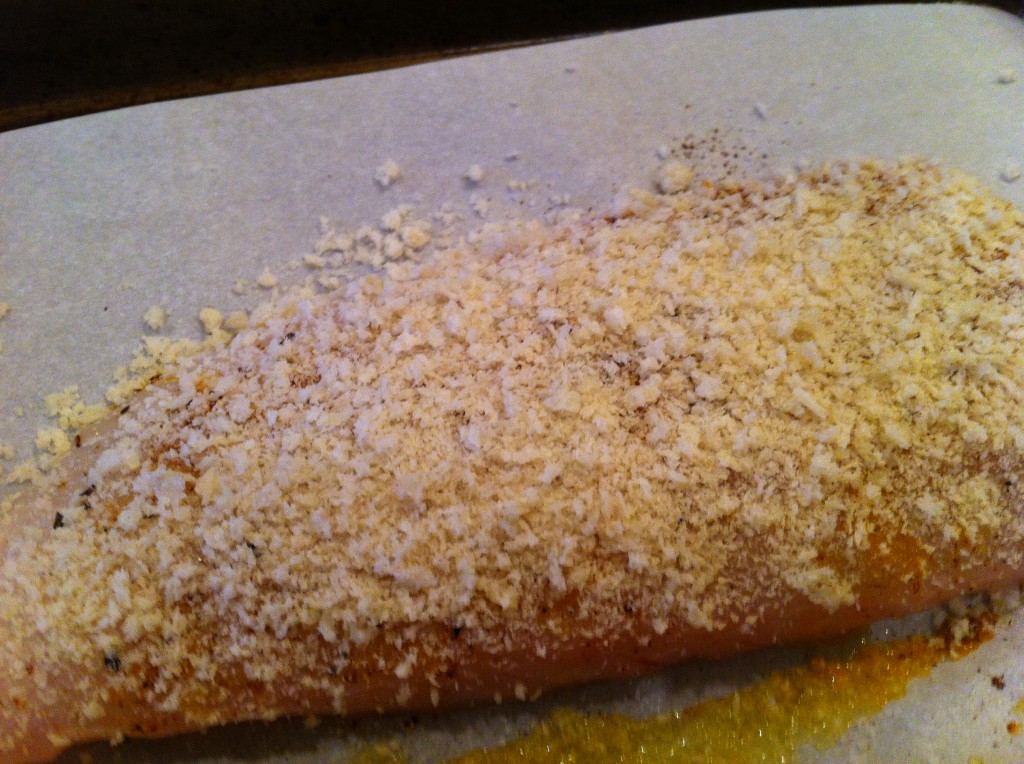 Spinach:
Add a couple of tablespoons of olive oil to a skillet, squeeze the juice of 1/2 a lemon, add salt, pepper and minced garlic cloves. Place spinach on top and set aside. This will only take about 2 minutes to cook.
Tomato and Pepper Chutney:
Add the sliced tomatoes, diced peppers, and sliced shallot to a sauce pan. Turn on medium high heat. Drizzle a little olive oil on top and add the sugar. Stir and let cook down to your desired consistency. This will certainly have a kick to it so feel free to add less peppers or a bit more sugar to tone it down a bit if you want but it is a nice compliment to the blandness of the fish.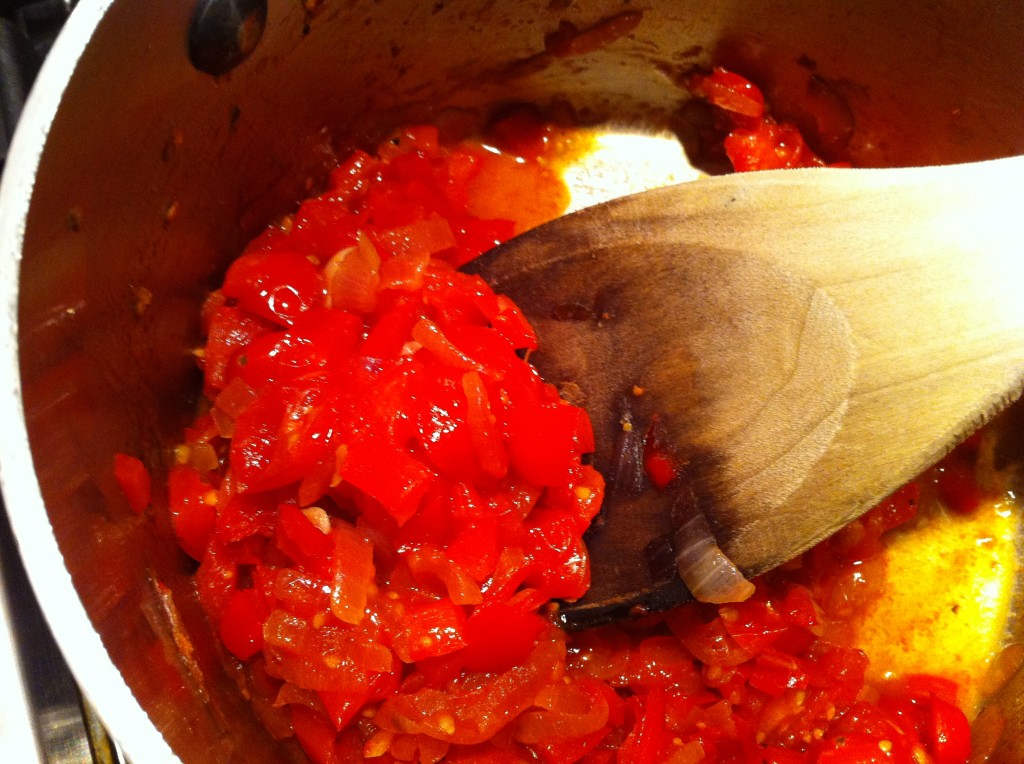 Finishing it all:
Once the chutney is done and the oven is heated, place the fish in the oven on the middle or one spot above the middle oven rack. This will take less than 10 minutes to cook and will depend on the thickness of your fish. You want it hot and opaque in the center. When the fish has just a couple of minutes left, turn the spinach on high. When it starts to sizzle a bit, use some tongs to toss it around in the olive oil. Cook until just wilted.
You can then plate it all up. We did it two ways to see what was prettier and this picture came out better but you could do it however you want. It tastes best with a little bit of everything in each bite.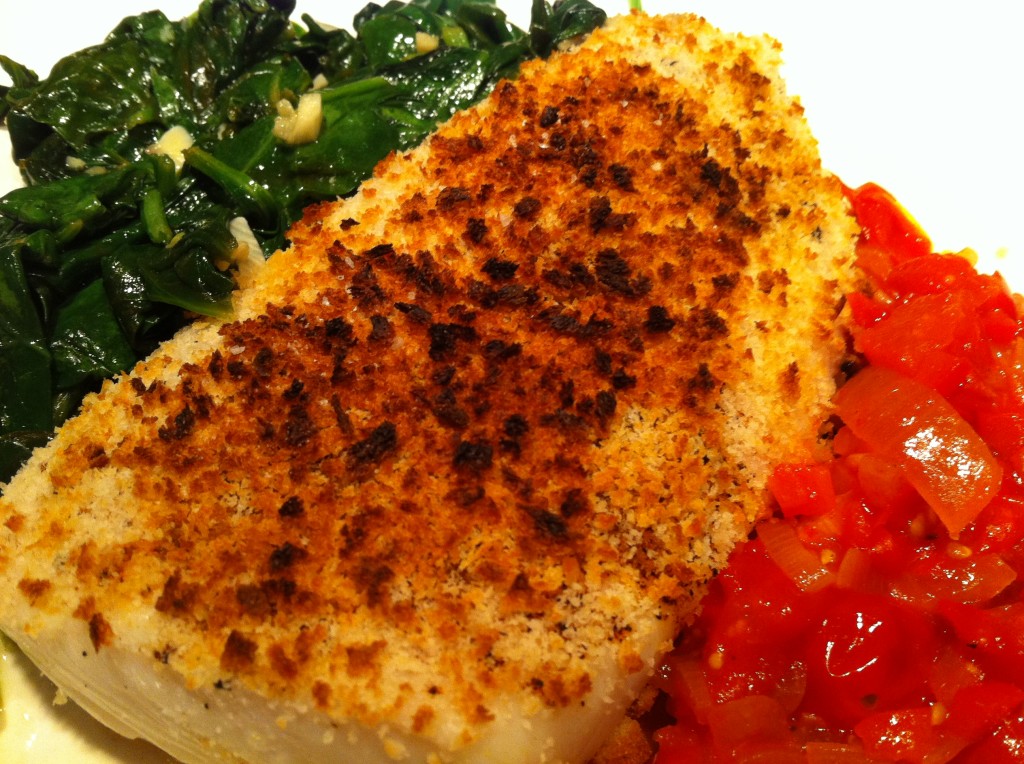 Important Tips:
Try not to overcook the fish. You may think you like it cooked all the way, but try it first. You can always put it back in the oven.