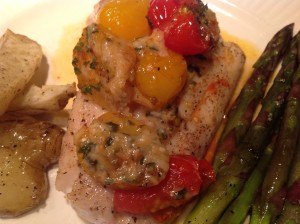 After emptying my wallet at Whole Paycheck, I came home with some beautiful vegetables and a nice, fresh piece of fish. I love making stuff up as I go but this is easy. Just roasting the vegetables and a quick sear on the fish, add some flavor and you are good to go.
Level of Difficulty: Easy
Time Required: Prep Time – 10min; Cook Time – 20 min
Ingredients for 4:
4 pieces of snapper. It doesn't have to be red snapper, that's just a nice, mild white fish.
12 oz cherry heirloom tomatoes, cut in half
Salt and Pepper
Olive Oil
3 T flour
1/2 t cayenne pepper
1/2 t dried parsley
1/4 cup panko
1/4 cup grated parmesan
1 lemon, quartered
Preparation:
Score the skin of the snapper so it doesn't curl up on you. Salt and pepper the fish and sprinkle it with the flour.
Cut the tomatoes in half, place in an oven-proof baking dish. Add salt, pepper, cayenne, parsley and drizzle with olive oil. Top with parmesan and panko. Place in 425 degree oven.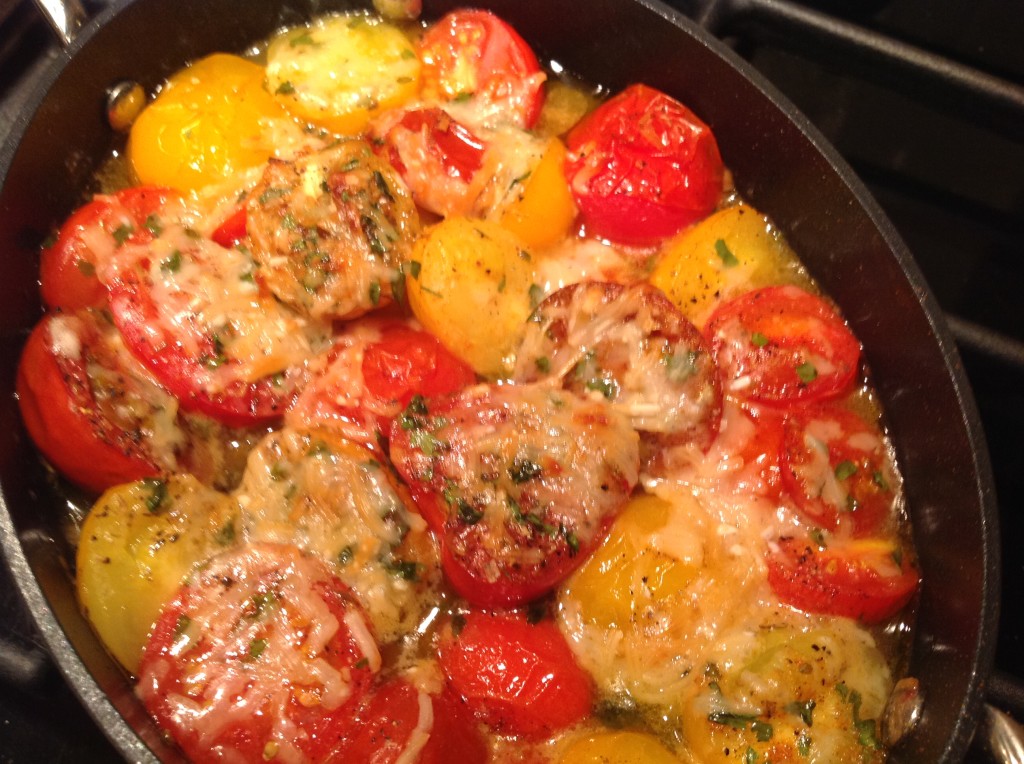 Add 1/4 cup of olive oil in a heavy skillet. Turn on medium-high heat. When pan is just about smoking hot, add the fish flesh side down.
Cook for 2 minutes then flip over to skin side down. Cook for another two minutes. Then put the entire pan in the oven until fish is just barely cooked through. Maybe 5 more minutes.
Place fish on plate and top with the roasted tomatoes. Spoon over some of the tomato juice as it will add nice flavor and moisture. Serve with a wedge of lemon.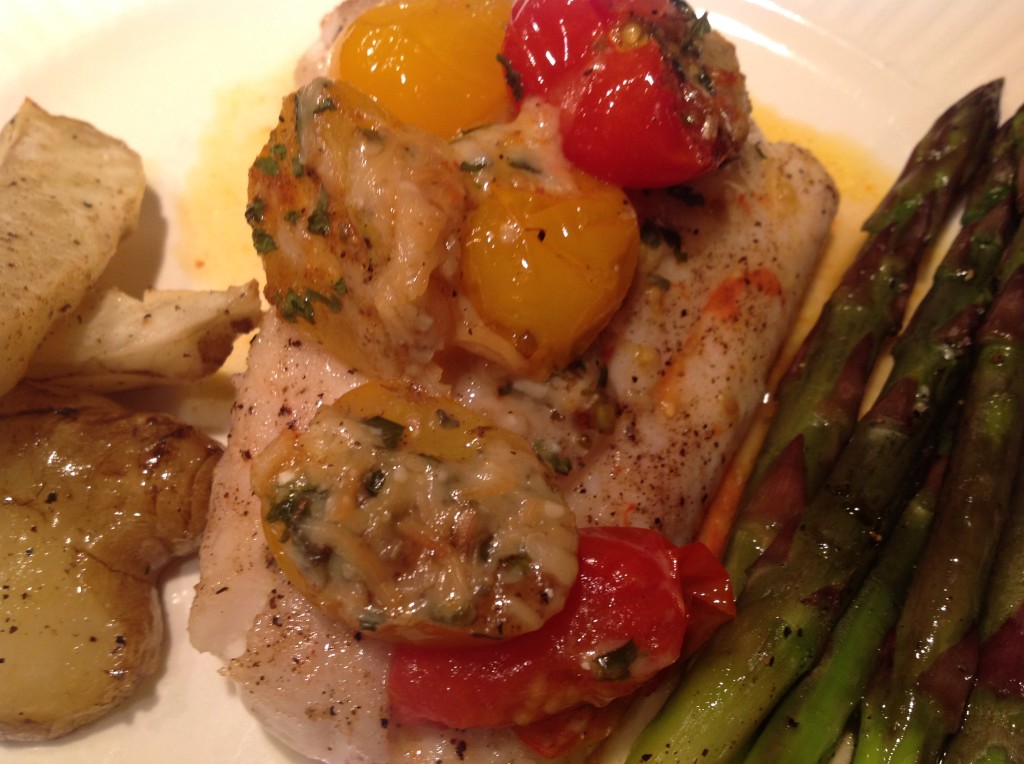 Important Tips:
Don't forget to score the skin on the fish so it doesn't curl up on you and not cook evenly. Then you won't be able to get the skin crispy.
Don't overcook the fish! If you trust your fishmonger, trust yourself to cook just barely done.
Meal Ideas:
Serve with roasted sunchokes and roasted purple asparagus for a delicious and easy meal.