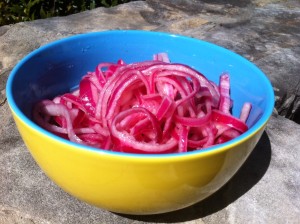 Pickled onions are awesome! They have so many uses and elevate any dish in which you use them. I like to add them as a topping for tacos, salads, and just about any braised meat leftovers on a sandwich (pork shoulder, brisket, short ribs, pot roast, etc.). They are also super easy to make and will be the talk of the dish. Even people who don't like onions, like these!!
To make them, thinly slice a red onion. In a small pot, heat about 1 cup of red wine vinegar, 1T salt and ¼ cup of sugar until the salt and sugar dissolve and the vinegar is hot. Remove from heat and add the onions. You may need to push them down until they are all covered in the vinegar. I usually place something heavy on top to keep them submerged.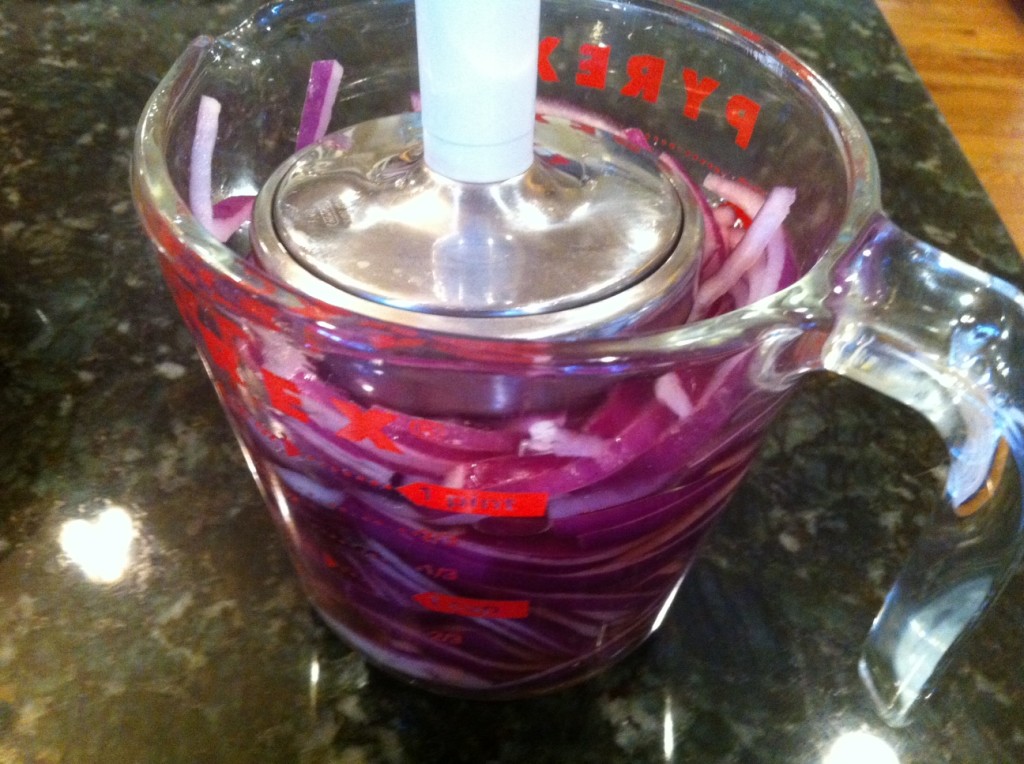 Let them sit there for a 2-4 hours and they will be pickled. You can see how much they will 'cook' with the warm liquid and the pickling process.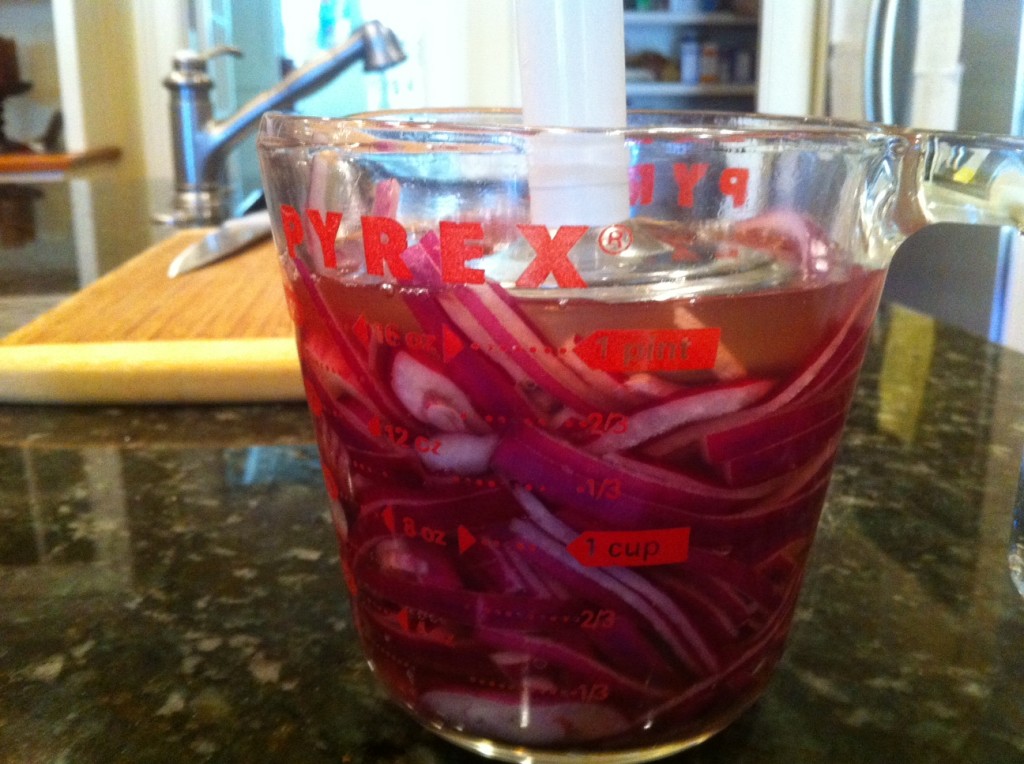 You can keep them in an airtight container in the fridge for at least a week.