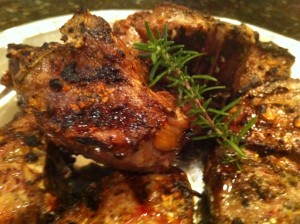 Are you scared of eating lamb? Do you think of a cute stuffed animal you had as a child? Do you remember a really bad tasting, 'gamey' meat you had once that really just stunk? Are you like Denise and the only lamb you've ever eaten is that compressed lamb-like thing you get on a Gyro? If any of these pertain to you, you really need to LET IT GO! Lamb is a deliciously, succulent meat. You can really get quality lamb in most all grocery stores now. Most people think New Zealand lamb is the best and it is really good and is what I generally cook, but Colorado lamb is the best in my opinion.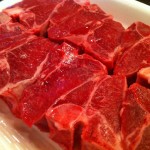 These Grilled Lamb Chops with Garlic and Rosemary are terrific and full of a lot of Garlic Awesomeness! If you are a garlic fan like me, you'll love these and if you love garlic, check out garlic geeks for all things garlic.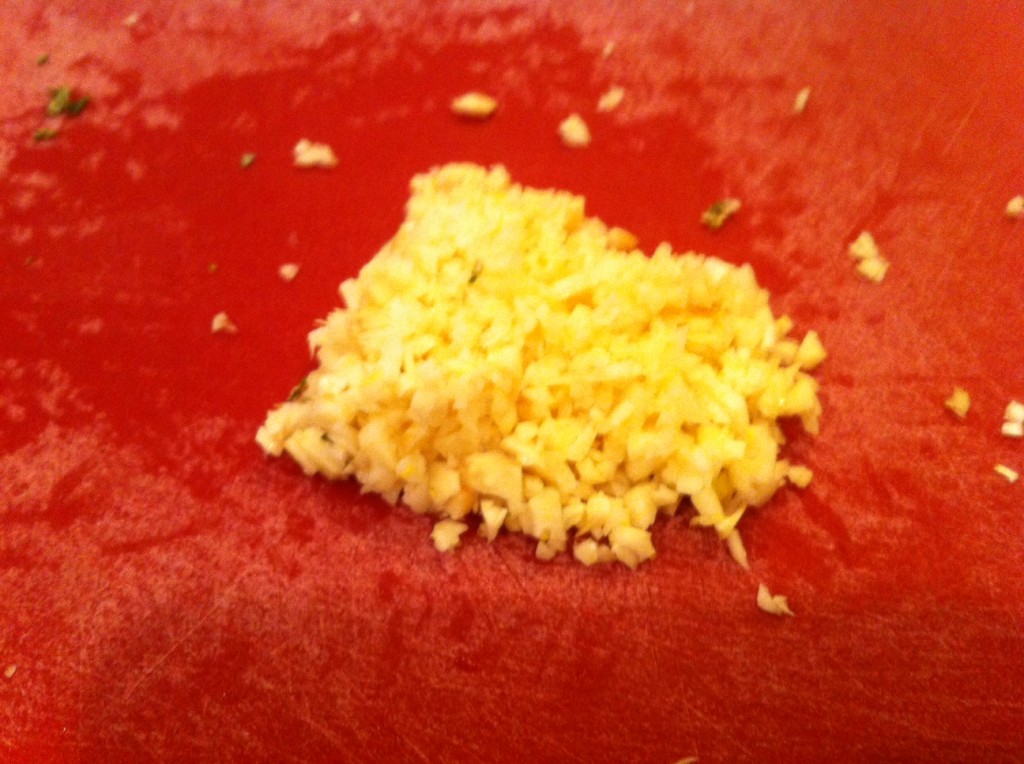 Level of Difficulty: Moderate
Time Required: Prep Time – 10 min; Wait time – 20 min; Cook Time – 10 min
Ingredients:
Lamb chops (count on 3 per person)
1 garlic clove per lamb chop, minced
Fresh rosemary, chopped
Olive oil to lightly coat the chops
Coarse Kosher salt
Fresh cracked black pepper
Preparing Grilled Lamb Chops with Garlic and Rosemary:
Mince the garlic. Chop the rosemary. Generously salt and pepper the chops. Rub the garlic and rosemary into the chops. Drizzle with olive oil and rub into chop. (Is that enough garlic for you?)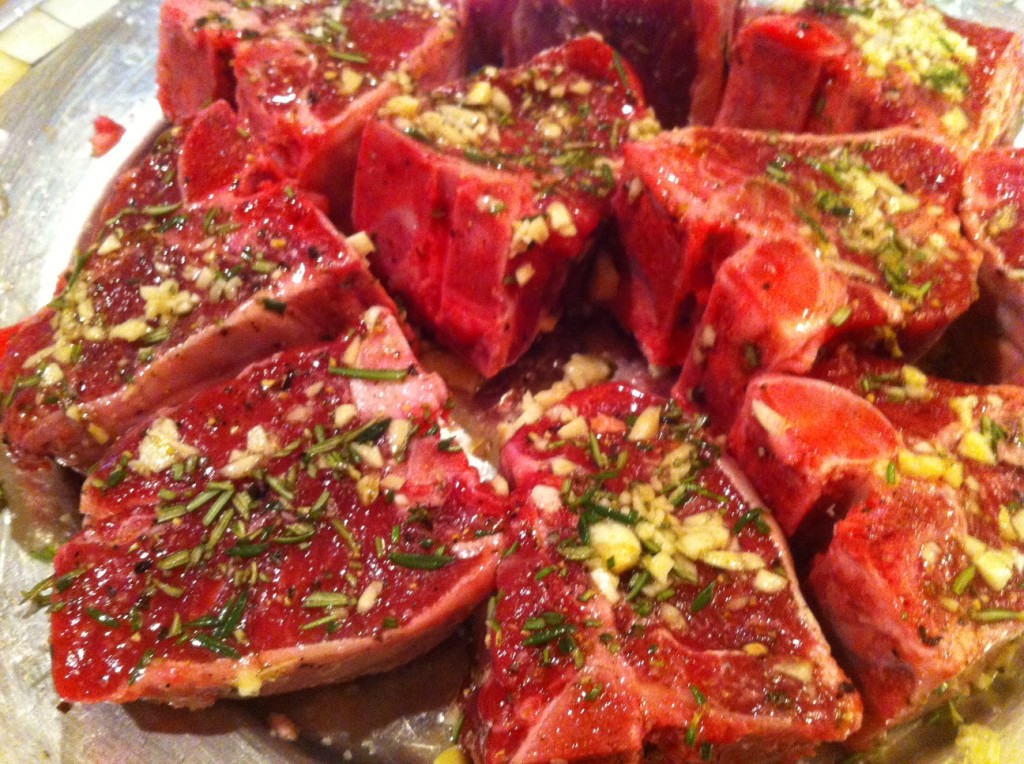 Let rest at room temp for about 20 minutes. Start your grill. You'll cook these over high heat with the lid open on your grill. When the grill is hot, add the chops. Cook about 5 minutes per side for a total of about 10 minutes. Remove from the grill and let rest for about 5-10 minutes and then gobble them up. Don't be afraid to pick up and get every last bite off of the bones.
Remember that this cut of meat is the equivalent to a T-Bone steak. There is a bone shaped like a T that runs through it and on one side is the 'tenderloin' and the other side is the 'NY Strip' side. Enjoy both! They are very different.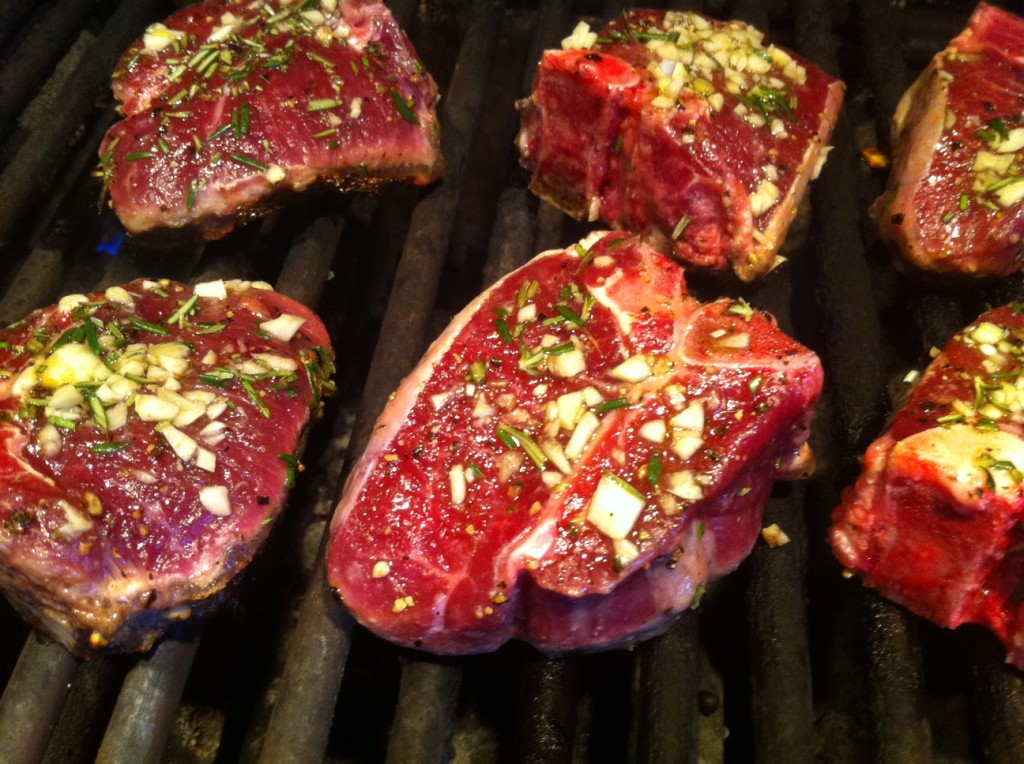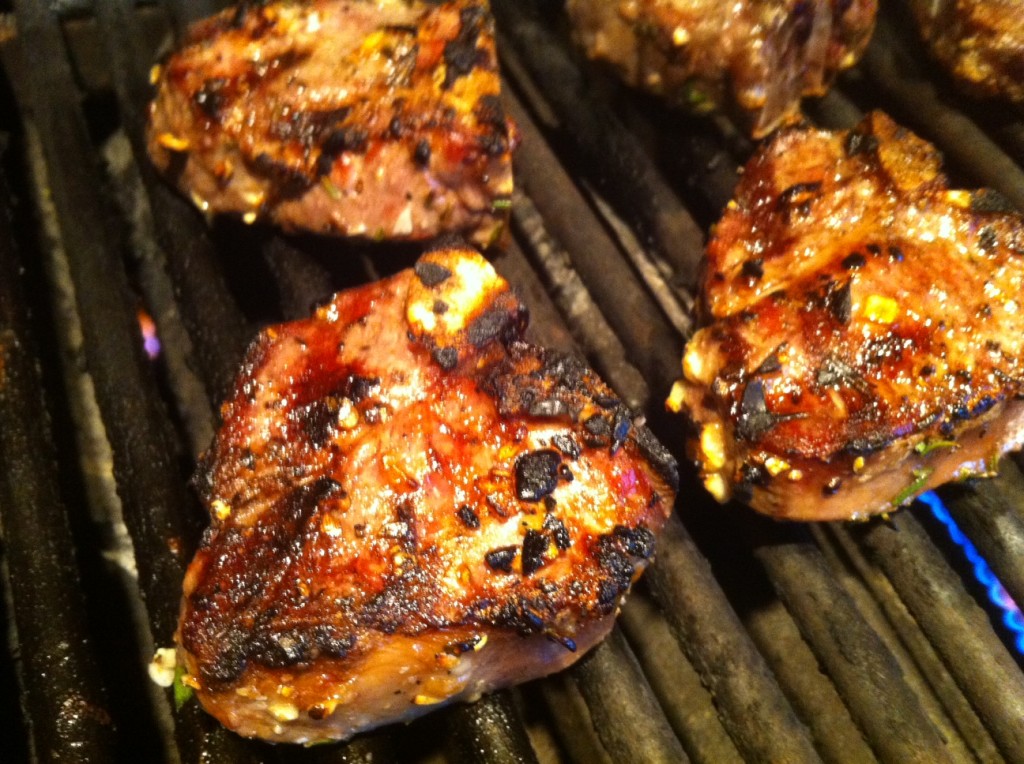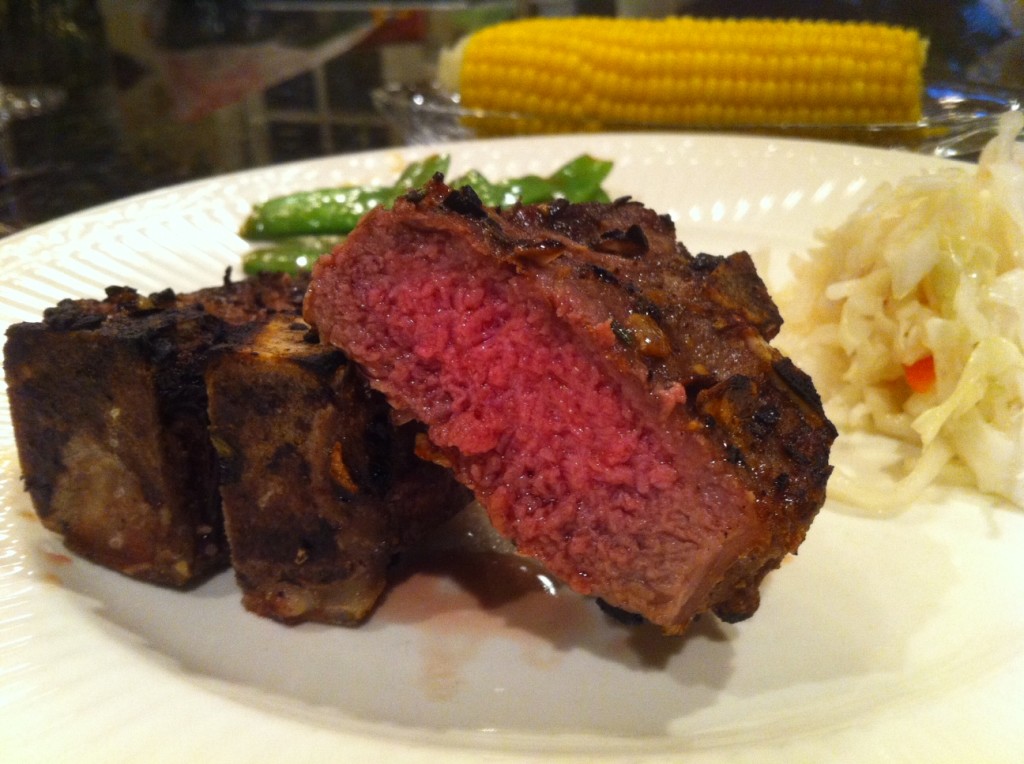 You just had to call me out on the fact that I have never eaten or prepared lamb, didn't you? Well, guess what? Same goes for duck and venison….also known as Daffy and Rudolph in my world!!!