Wow! What a day! The Savage Race yesterday was crazy hard but crazy fun. The best part was that our entire team finished with minimal injuries! On my way back home, my husband called and said he'd stop at Costco and pick up some steaks and other items for a celebration dinner for completing the race.
This is what I call a dinner for a champion! These ribeyes must have been about 22 oz each.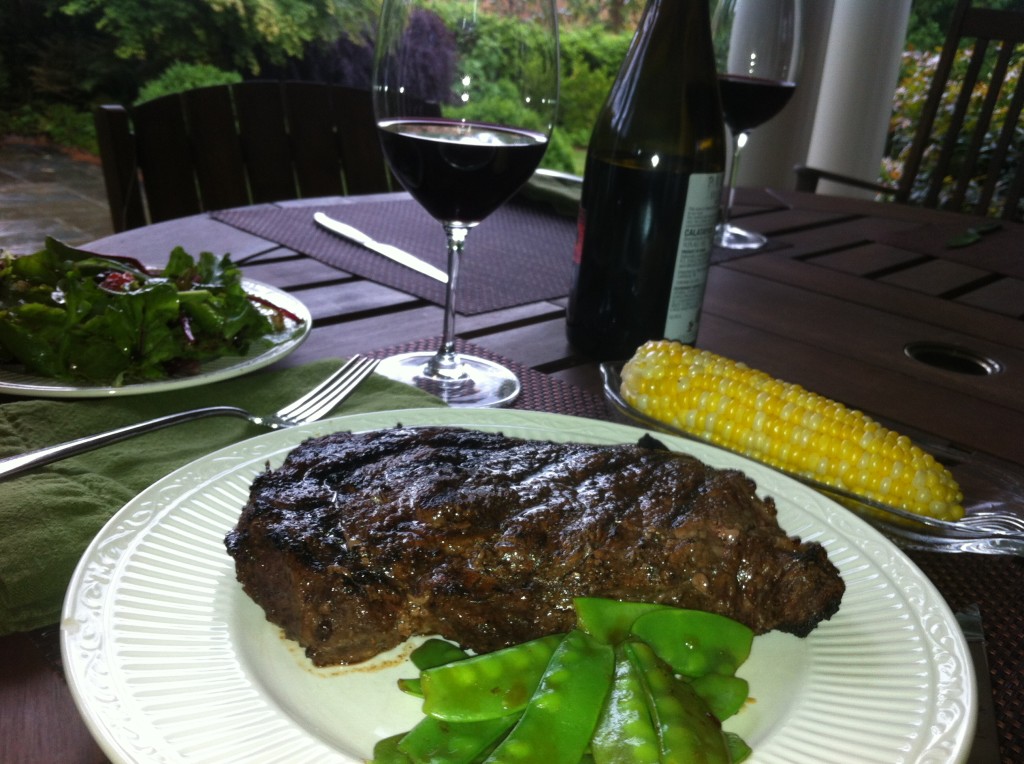 Celebration Dinner Menu:
Ribeye Steak – marinated in coarse Kosher salt, fresh cracked black pepper, Worcestershire and garlic powder, grilled and cooked medium-rare
Mixed Greens Salad with awesome feta cheese, tomatoes from the garden, salt, pepper, balsamic vinegar and olive oil
Corn on the cob with lots of butter
Snow peas with a light drizzle of teriyaki sauce
Oh, and a really nice bottle of red wine!!
Make this for yourself the next time you do a whole lot of physical activity! Delicious.