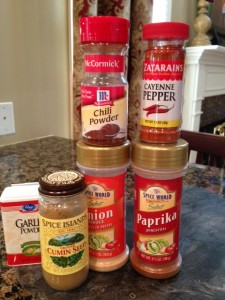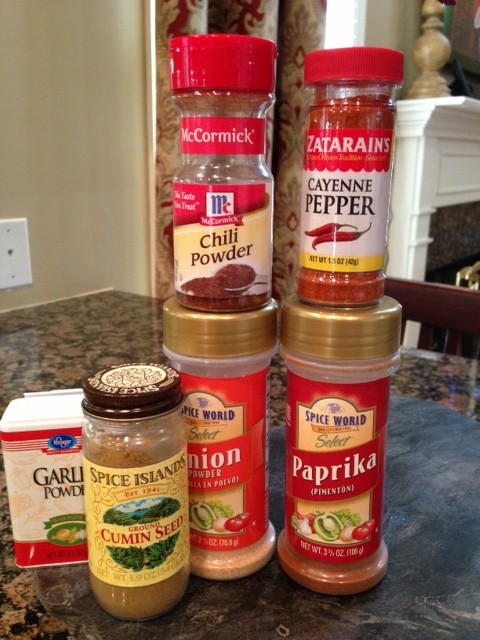 After our taco dip recipe post, we received a question from a follower on whether or not we have our own taco seasoning mix instead of using the pre-packaged stuff.
Not that there is anything wrong with the pre-packaged stuff! But, if you are the type who hates eating anything that you cannot pronounce, then this might be a perfect thing to add to your spice rack! No weird preservatives or fillers in something like this.
As with a lot of things on McNack's – we ask that you try to make things your own. This is the base recipe but change things up the way you like. Vary the heat, the garlic, the onion, etc. to whatever you like. You'll use this just like any other taco seasoning so you may need to add a little water and let this simmer with the browned meat for a bit.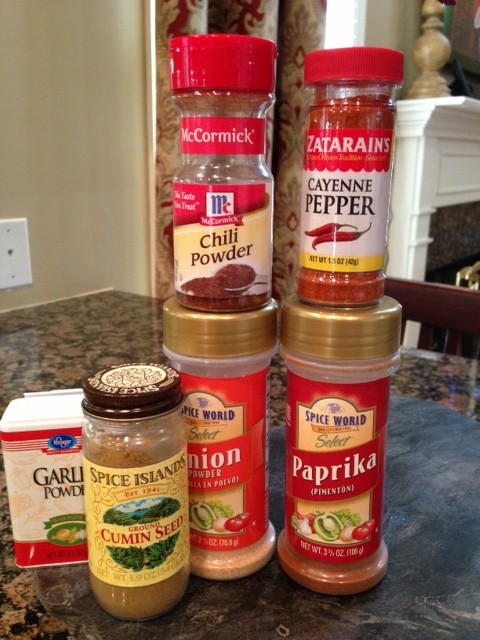 How to make your own taco seasoning
1 1/2 T. Chili Powder
2 tsp. cumin
1 tsp. paprika
1 tsp. onion powder
1 tsp. garlic powder
1/2 tsp. cayenne pepper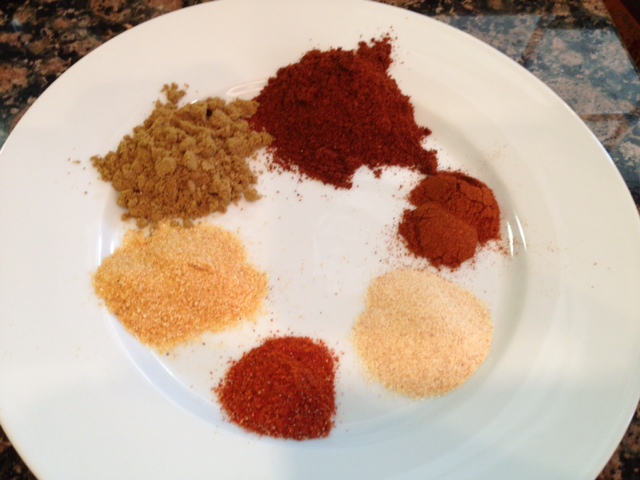 Clockwise: Chili Powder, Paprika, Onion Powder, Cayenne Pepper, Garlic Powder, Cumin
Mix all ingredients together. Keep in an airtight container for up to 3 months.