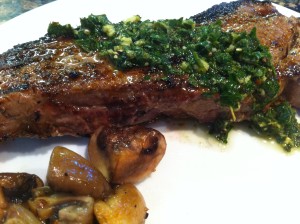 Chimichuri Sauce is a traditional Argentinian accompaniment primarily to steak. It is so good. Light, fresh, 'garlicky' and delicious. I love it on a steak like a NY Strip but it really goes well with many cuts of beef.  It only takes a few minutes to make so enjoy it!
Level of Difficulty: Easy Time Required: Prep Time – 5-10 min; Refrigerate Time – 1+ hour
Ingredients:
1 cup flat leaf parsley
5 cloves of garlic
3 T fresh oregano (or about 3t dried, but fresh is really important in this sauce)
1/2 cup extra virgin olive oil
Juice of 1/2 a lemon
2 T red wine vinegar
1 teaspoon coarse salt (sea salt or kosher)
1/2 t fresh cracked black pepper
1/2 t red pepper flakes
Special Equipment and Other Items Needed:
How to make homemade chimichurri sauce:
Gather all ingredients above.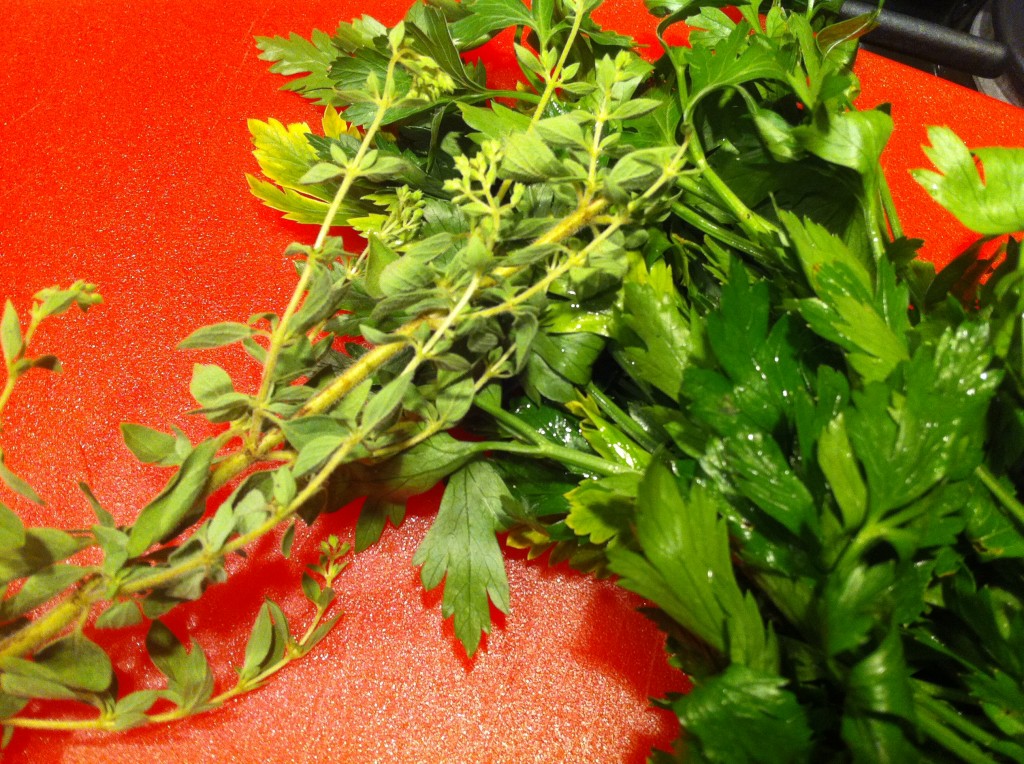 Remove parsley and oregano leaves from their stems and place in food processor. Peel the garlic cloves and place in food processor. Chop in your food processor until chopped very fine. Remove chopped herbs and garlic to your serving bowl. Add all other ingredients and stir to incorporate.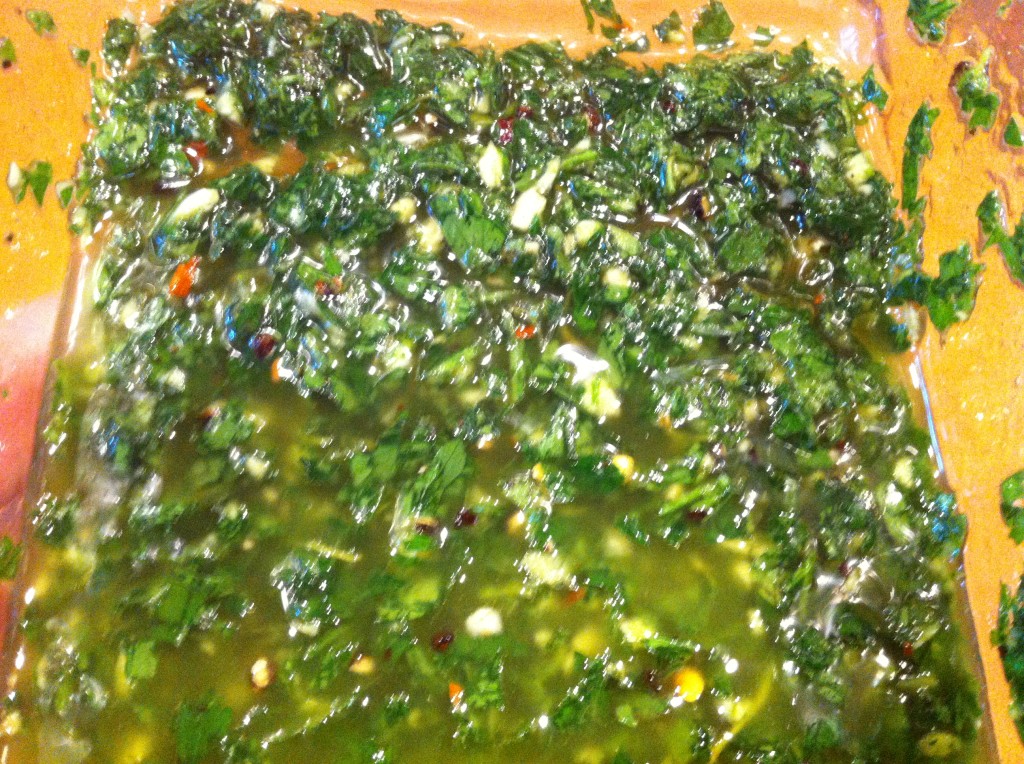 Place in fridge for at least an hour so the flavors have a chance to combine.
When your steak is ready to serve, top with the homemade chimichurri sauce.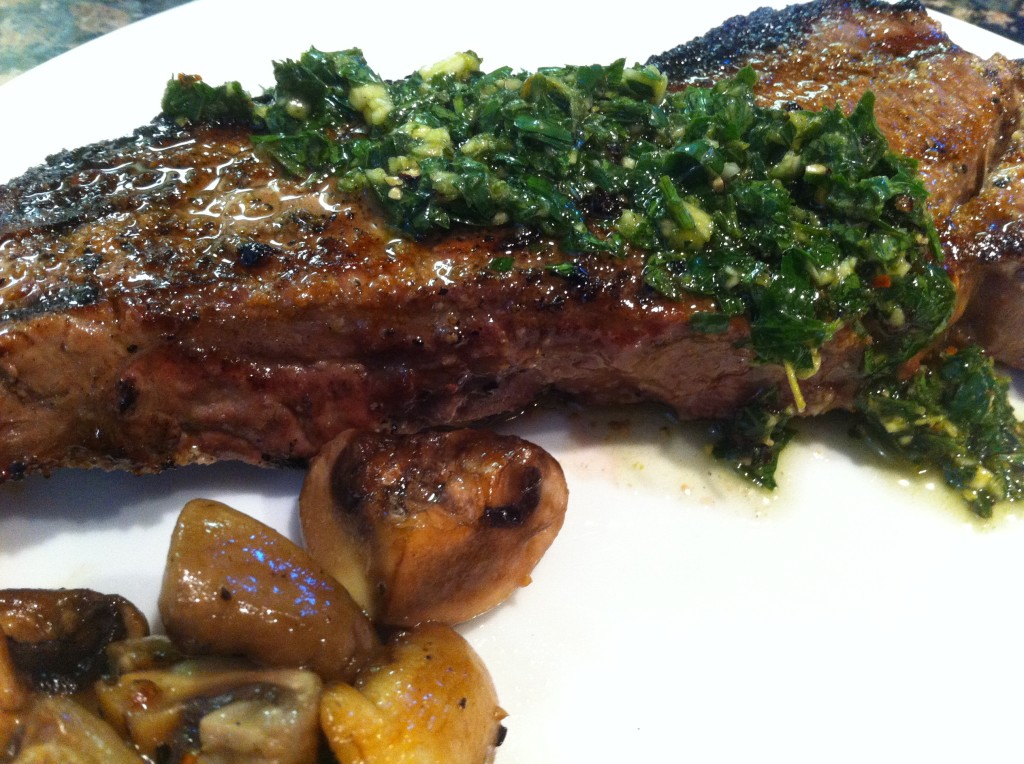 Variations:
If you like this and want to try it on fish or chicken, try swapping out the oregano for cilantro for a slightly lighter, less overpowering flavor. Chimichurri is also good on grilled and roasted vegetables.
Got Leftovers?:
The chimichurri sauce will save well in the fridge if covered tightly and can be added to other proteins and vegetables for variety.