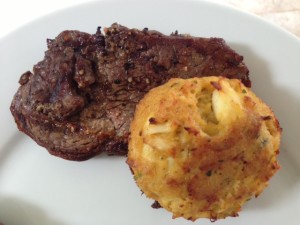 When I make steak for the family, I typically just season and grill it. No one complains and they eat it up. However, I was thinking the other day that it might be nice to add a little something new to top them off. I had some Costco (yes…there it is again) crab cakes in the freezer to try out so I cooked them as directed and served it with a filet. For those of you who don't really know me I take no shame in admitting when I serve something from the freezer. I'm a busy mom, not superwoman. Plus…touching crab? I don't think so!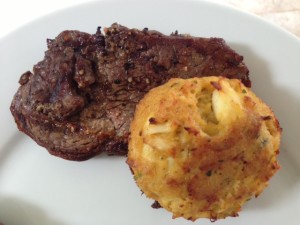 On to another idea….I always thought bleu cheese was a nice accompaniment to steak so I added that to one of the filets as soon as it came off the grill. Delicious!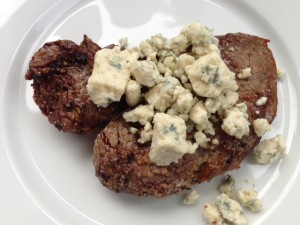 Don't forget our past ideas for a fresh chimichurri sauce , caramelized onions and sautéed mushrooms. These are all great ideas to serve with steak too!!