Want to eat healthier but not a big green veggie fan? Or maybe you love spinach salad but just want a few new ideas to use spinach. McNack's to the rescue! Here are some great ideas for using fresh spinach in a lot of ordinary, every day meals.
The great thing about using spinach is that you get a ton of great health perks of adding a leafy, dark green vegetable to your diet but without the taste of that disgusting boiled spinach you grew up eating as a kid. Nasty! Spinach is nice and mild in flavor and can literally cook in just seconds so it is a perfect last minute add to many dishes.
You have ideas? Let us know yours too by commenting on this post.
Spinach Salad Ideas
Denise loves her spinach salad with roasted garlic and warm bacon dressing. You can also simply add some boiled eggs, sliced onion and raw mushrooms to spinach and top with a poppy seed dressing.
Melissa loves her spinach salad with strawberries, feta and dried cranberries. Mix up a light vinaigrette with olive oil, champagne vinegar, powdered sugar, dry mustard, salt and pepper.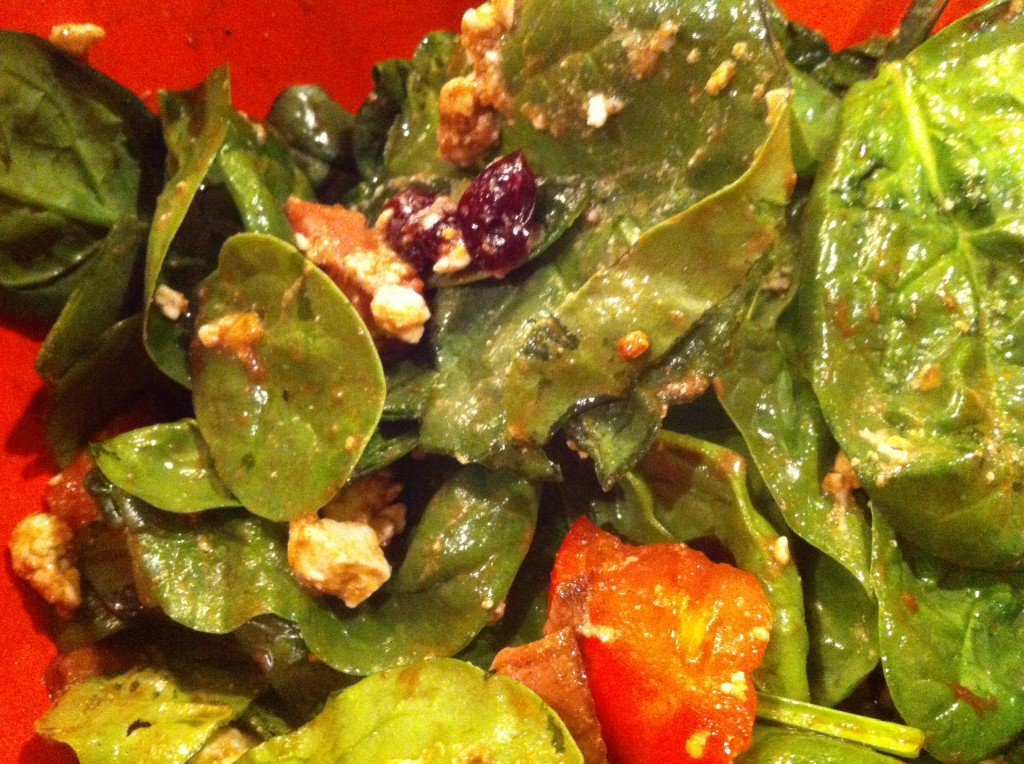 Spinach in a Soup
This works best in a broth based soup but will also do great in many others as well (tomato based and some cream based soups). Just cook your soup as you normally would. When it is just finished, toss in a bunch of spinach, stir it around and serve. It will cook in just those few seconds, will add great color, a bit of texture and a whole lot of healthy stuff.
Spinach in your Pasta
Kind of like the soup, I love adding spinach at the last second to any pasta dish. Try Denise's vodka pasta or my orechiette pasta for a couple of ideas where you can toss in some spinach just before serving (for example, when you add the pasta to the sauce and toss).
Sautéed Spinach
You can keep it simple and just sauté spinach with just some crushed garlic, olive oil. You can also add bit of freshly squeezed lemon juice to the sautéed spinach and top it with some sautéed onions. Now THAT is delicious!!!
Other great ideas
Add it on top of your homemade pizza or inside your calzone or stromboli.
When you are making a burger bar, you can substitute fresh spinach leaves for your lettuce to make it healthier!
Add it to a taco or a quesadilla too.