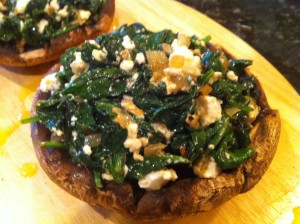 Have you ever had one of those giant portabella caps stuffed with anything? I've only had it a couple of times and I love the concept. The stuffed portabella always tastes good.  I decided to experiment on my own and made this the other night.
Level of Difficulty: Easy Time Required: Prep Time – 5 min; Cook Time – 25 min
Ingredients:
2 large portabella mushroom caps
1/4 cup onion, diced
3 cloves garlic, minced
3T extra virgin olive oil
salt and pepper
1/2 lb baby leaf spinach
1/4 lb feta cheese, crumbled (my favorite right now I get at Costco – TNUVA Feta, really good!!)
Special Equipment and Other Items Needed:
Grill (could be done in oven too)
Preparing portabella stuffed mushrooms:
Start your grill over medium high heat. Clean the portabella (if you want to know how to properly clean mushrooms, check out this short video)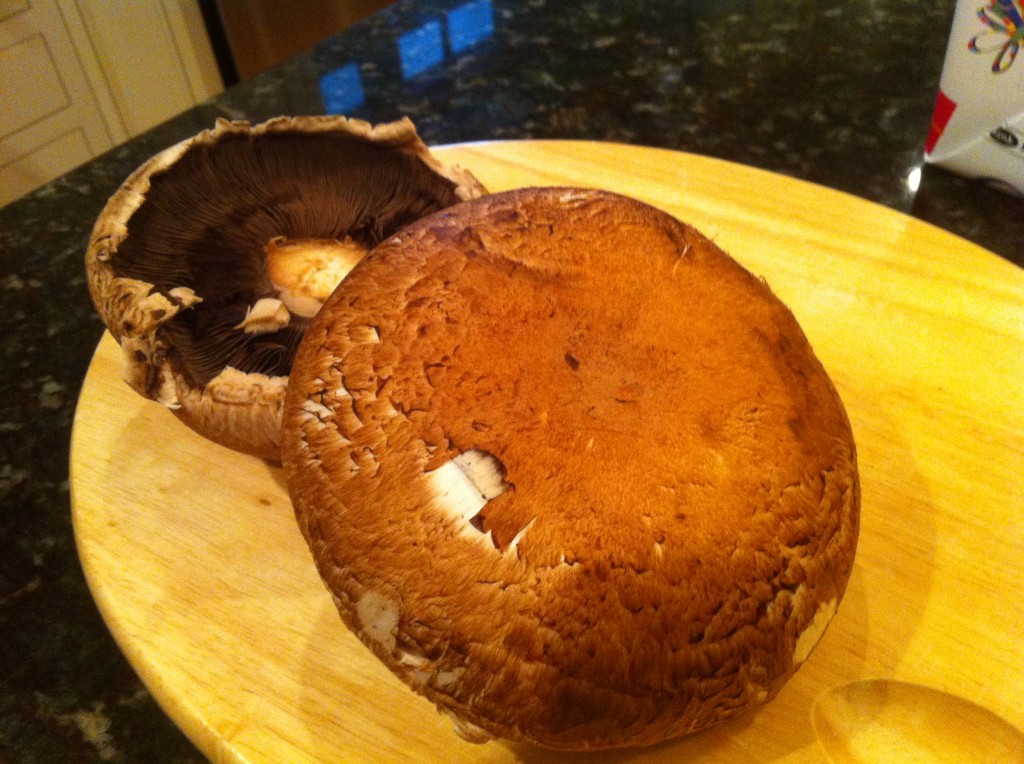 In a large sauté pan, add olive oil over medium heat. Add garlic and onion and sauté until golden.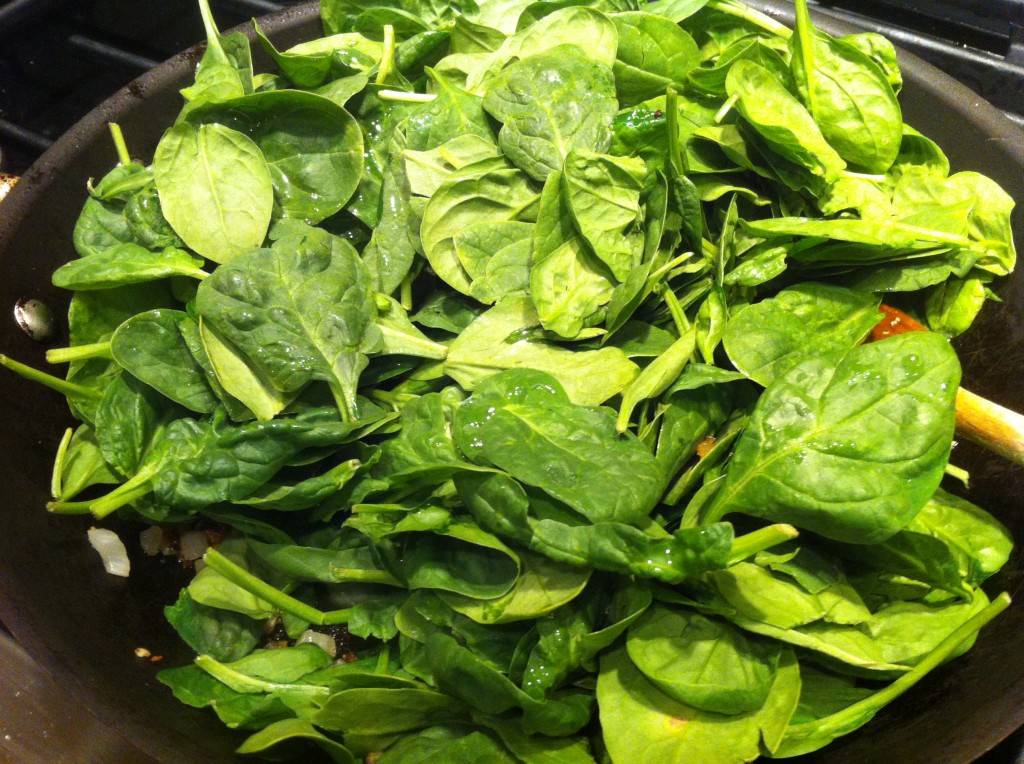 Add spinach and sauté until wilted.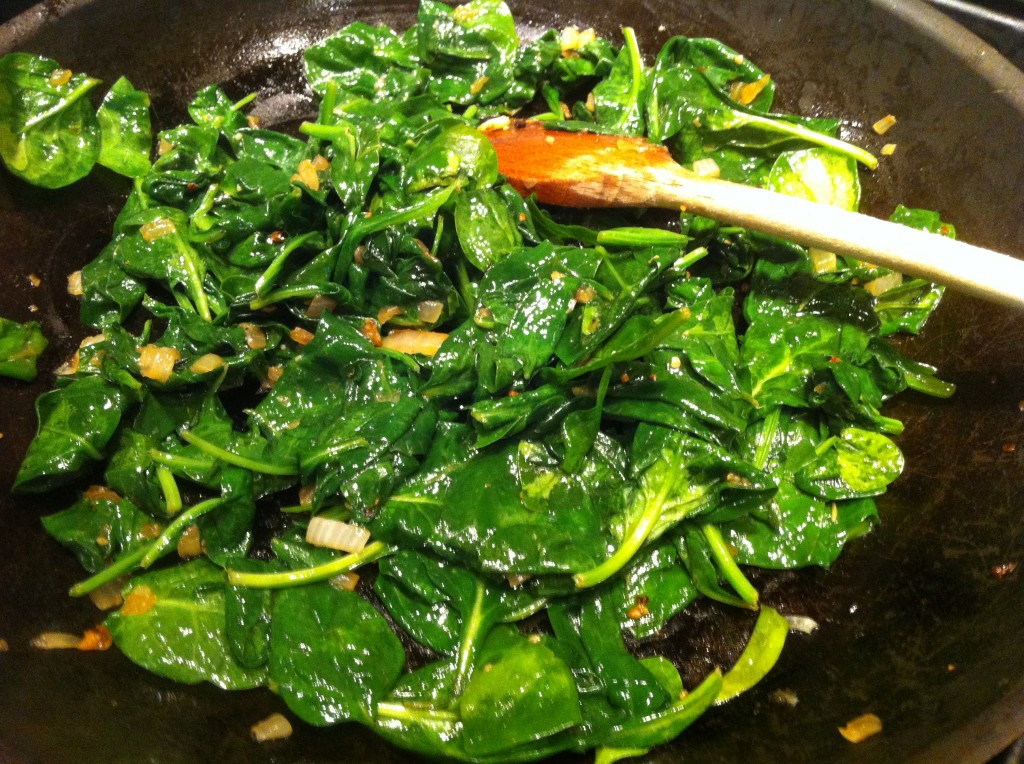 Season with salt and pepper. Place spinach in a bowl and let cool a couple of minutes. Add feta and fold in gently.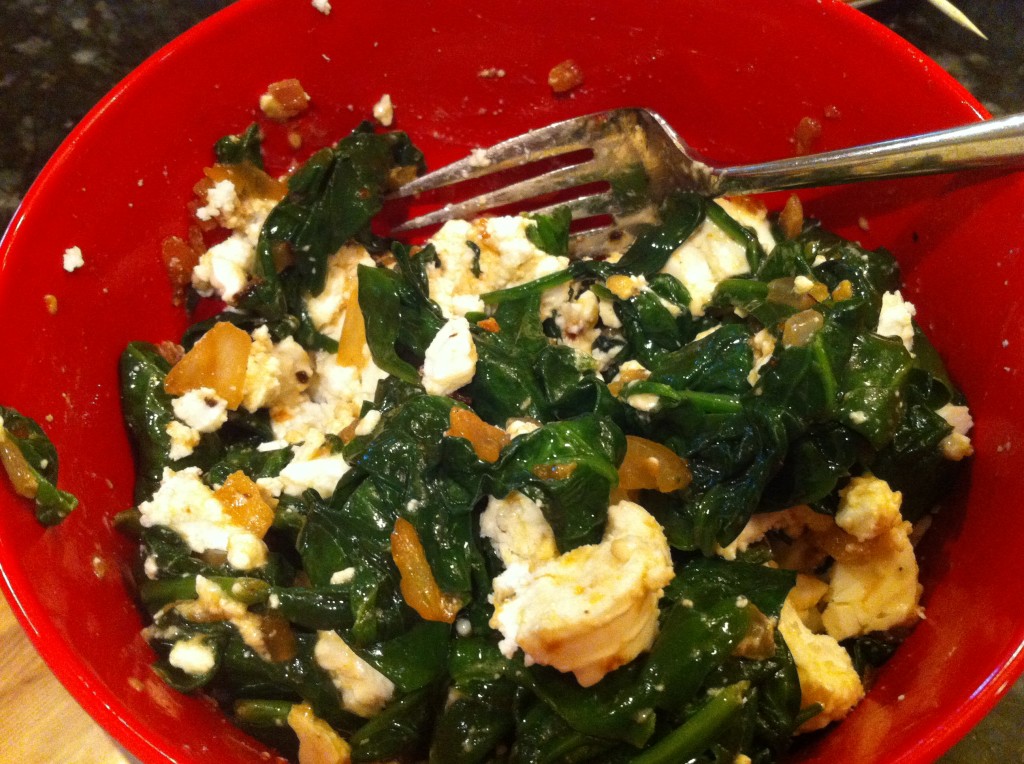 Salt and pepper the underside of the portabella cap (where the gills are) and place on grill for about 5 minutes.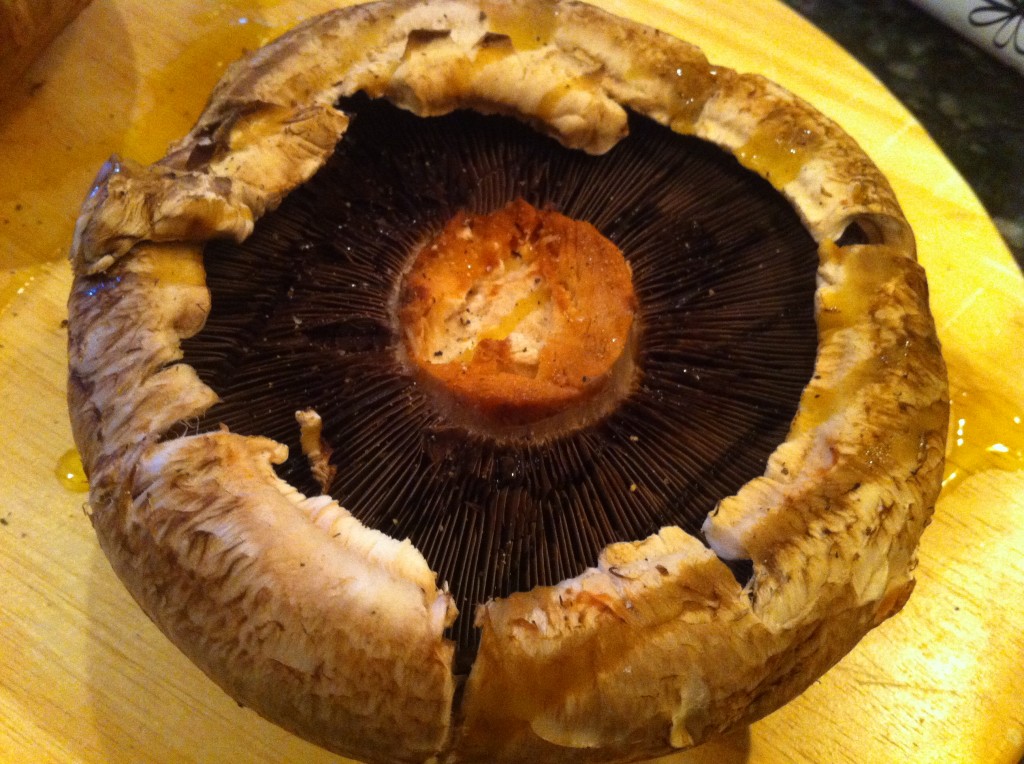 Remove from grill and brush the top of the mushroom cap with olive oil. Add spinach mixture.  Return to grill and grill for about 10 minutes or until mushroom is to desired level of tenderness.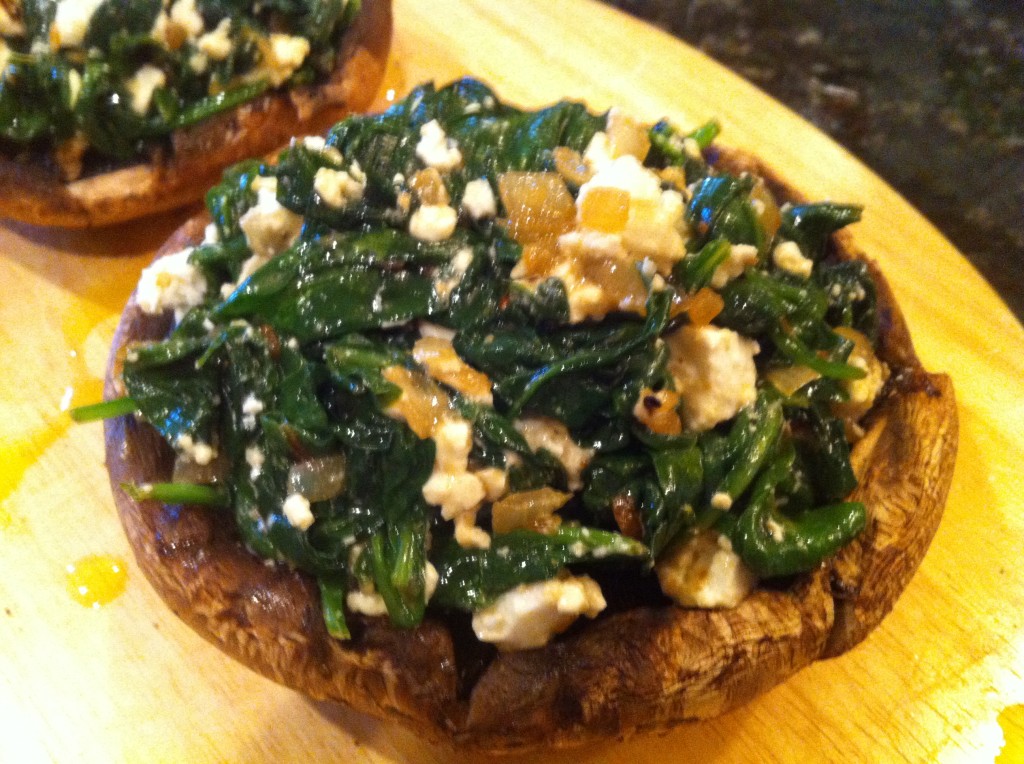 Meal Ideas:
You could make this into a meal if your mushroom cap is large enough. If I served it as the main course, I would add some sausage (chorizo preferably) to the spinach mixture. That would be awesome!!
Shown here with blackened tuna with cowboy caviar