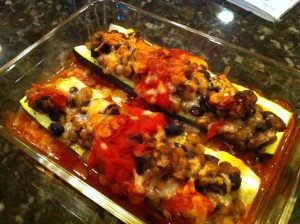 A great vegetarian main dish
When I cooked for church this past Sunday, I added a vegetarian main dish in addition to the meat loaf for those who just did not want a hunk of cow on their plate. I was trying to decide what to cook when I remembered a dish served in The Coca-Cola Company's headquarters cafeteria sometimes (I used to do some work for TCCC in a prior life). I decided to recreate it a bit on my own and it turned out well.
Healthy, vegetarian, gluten free and yet still tasty!! How about that!
Level of Difficulty: Moderate
Time Required: Prep Time – 20min; Cook Time – 25 min
Ingredients for 6:
3 zucchinis
1 can black beans, drained and rinsed
1 cup lentils
14 oz diced tomatoes
4 oz diced green chiles
1 t garlic powder
salt and pepper
2 cups marinara sauce
1/4 cup cheese of your choice
How to make stuffed zucchini:
Add 1 cup of lentils to  3 cups of salted water or chicken stock and bring to a boil. Once it boils, reduce heat to simmer until liquid is absorbed and lentils are tender but not mushy. Set aside.
Drain and rinse a can of black beans and add to a bowl. Add the diced tomatoes and some of their liquid. Add the lentils and the garlic powder. Stir. Taste and add salt and pepper as desired.
Preheat oven to 400 degrees.
Slice the zucchini in half lengthwise. Use a spoon and scrape out some of the insides to make a little 'boat'. Sprinkle with salt and pepper and a drizzle of olive oil.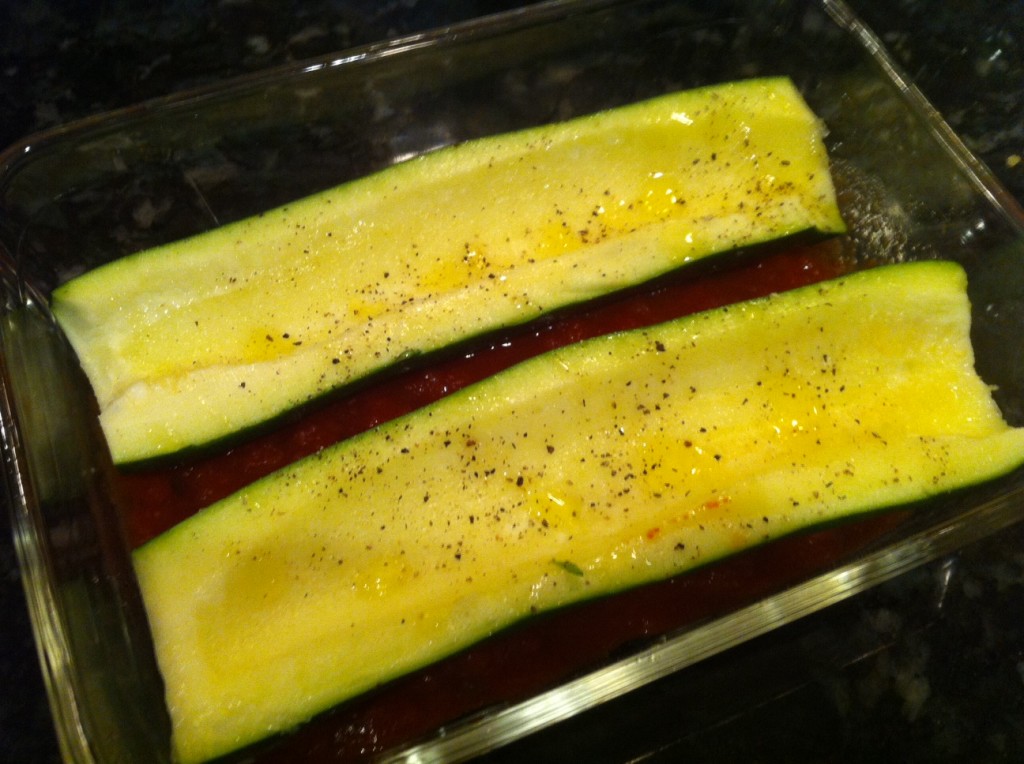 In a baking dish, add about 1 cup of the marinara to cover the bottom of the dish. Place the zucchini on top. Fill the boat with the black bean mixture. Top with a the remaining marinara and a little bit of cheese.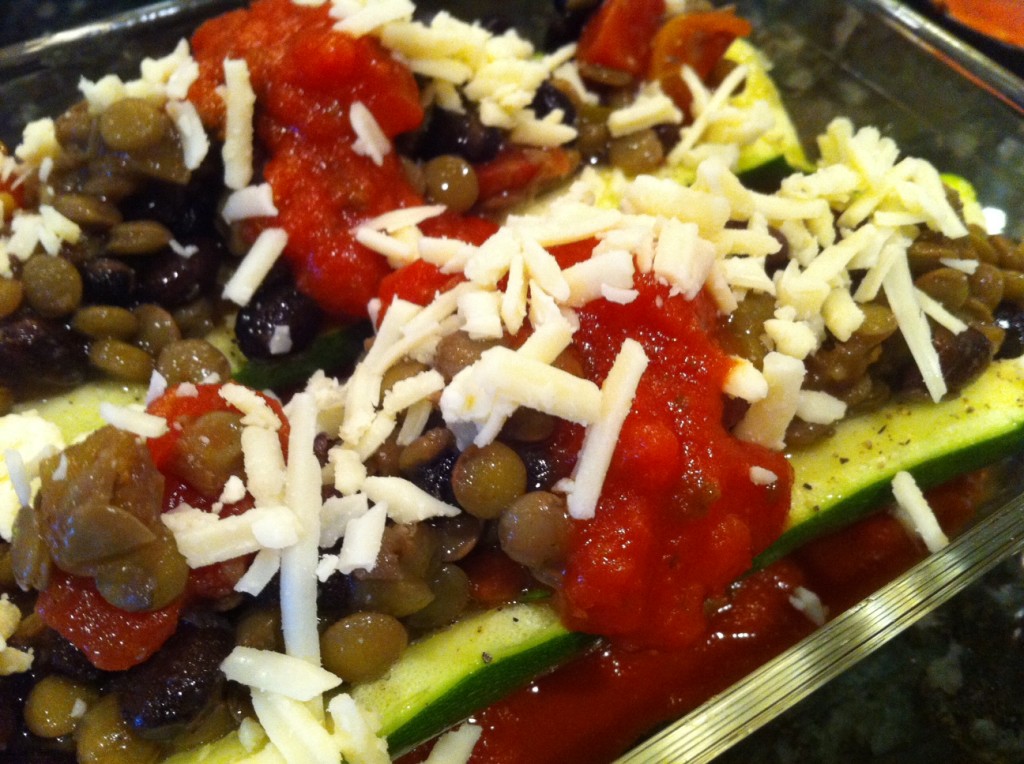 Bake about 25 minutes until zucchini is at the desired level of doneness. I like mine a bit more crisp so 20-25 minutes works well.